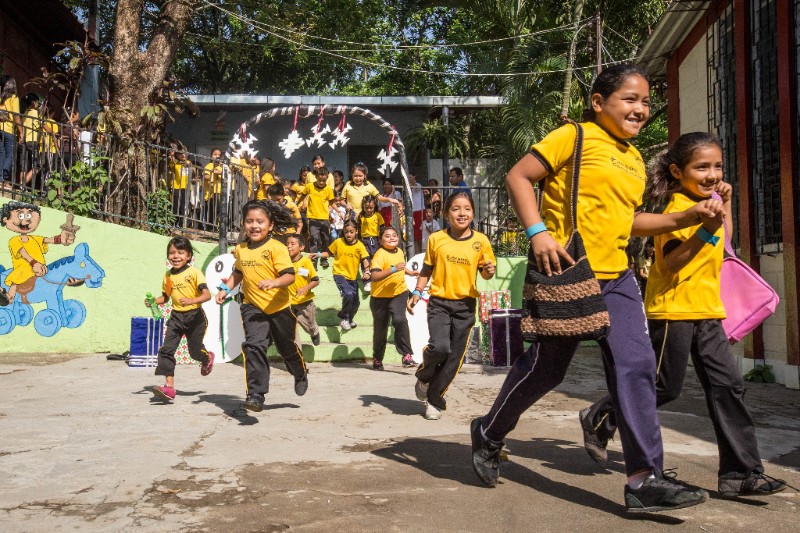 June 2016
"Are you getting away this summer?" seems to be one of the most common questions we are asked as the warmer months approach and school is finishing up! And before we know it, the summer is here! The weeks fly by and in the blink of an eye, we're already looking at the fall.
In our busy culture, it's can be tough to set goals, or even find time to plan the months ahead. Work demands interfere with family plans and summer activities are squeezed in whenever possible. Add to the list your role as a Compassion volunteer, and you're left wondering how you're going to manage!
We want to encourage you with a few thoughts that have helped us personally as we try to balance our lives during these busy seasons:
Be intentional about carving out time to simply be quiet and re-focus.
Sit with your family and talk about what you'd like the next few months to look like.
Write down the ideas that are most valuable to you all and touch the different roles in your life
Pray about it! Ask God for help in keeping your life balanced. Ask a friend to pray with you, and check in with you.
Your role as a volunteer is so valuable, and we want to make sure you have time to refresh and rejuvenate this summer. If you find your schedule is feeling a bit hectic, consider narrowing down your list and committing to just one thing this summer:
Say yes to helping at an event.
Share a child pack with someone who isn't yet a sponsor.
Use a birthday celebration, anniversary, race or other event to highlight your passion for children and fundraise for Compassion.
Organize a letter writing night with friends, or at your church.
To keep it simple, find some very simple steps and ideas here!
We are praying for a blessed and fulfilled summer!
Your friend at Compassion,
Tracy Smith
Volunteer Network National Manager
Compassion Canada