Before his mom died, Natthanon's life was OK. They were poor, but he had the love of a mother and the stability of a father. But after his mom passed away, things changed for Natthanon and his little brother, Akradech.
Their dad started drinking; started doing drugs. Sometimes he wouldn't come home at night. Eventually, he abandoned his two boys with their Aunt Somekeat. Somekeat is a loving caregiver to her two nephews, but with two daughters of her own to care for, she can only provide so much.
In this small village in Thailand, near the border of Myanmar, most people survive as subsistence farmers. They only make the equivalent of about 80 cents a day. Many people fled here as refugees after experiencing violence and instability in Myanmar. Most of the people are from the Karen tribe—a stateless people group not claimed by either Myanmar or Thailand.
Somekeat feared her nephews would end up taking the same path as their father, but the local church intervened. They were both sponsored at the Compassion program at the church, and they are learning about how to make healthy choices for their lives, as well as getting the chance to stay in school.
The boys have gained further security through the gift of goats. They started with three goats, and after five months, they already have six goats. The goats have now become a matter of security for the boys, who had nothing else to their names.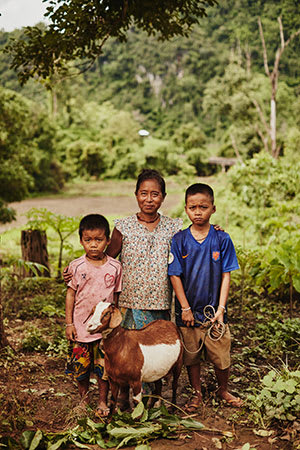 With Gifts of Compassion, you have the opportunity to bless a family living in extreme poverty with a gift of livestock. Whether you give chickens, cattle, pigs or goats, here are three ways a gift of livestock brings hope to a family in poverty.
Additional nutrition: Whether it's eggs from chickens, milk from cows or meat from goats, the gift of livestock can bring additional nutrition to a family that seldom eats protein. Nearly one in every four children in the world has stunted growth. That means that when they were younger they didn't receive the nutrition they needed. Forty-five per cent of deaths of children under age five are linked to malnutrition. With the simple act of bringing an additional source of nutrition into a child's life, you will change their future.
Additional income: Families can sell or barter the milk, eggs and meat from their livestock. This additional income can be used for vital needs, such as paying for their children's school fees.
Security for the future: With breeding, the number of livestock a family has can multiply. Families will keep these animals for security for the future. In a time of unexpected need, the family can sell the livestock. When you give a gift of livestock, it's like giving someone in extreme poverty the security of a bank account.
That's what the goats have become for Natthanon and Akradech. Although their aunt can't provide for all their needs, she knows that the brothers have the goats when unexpected needs or crises arise in their lives.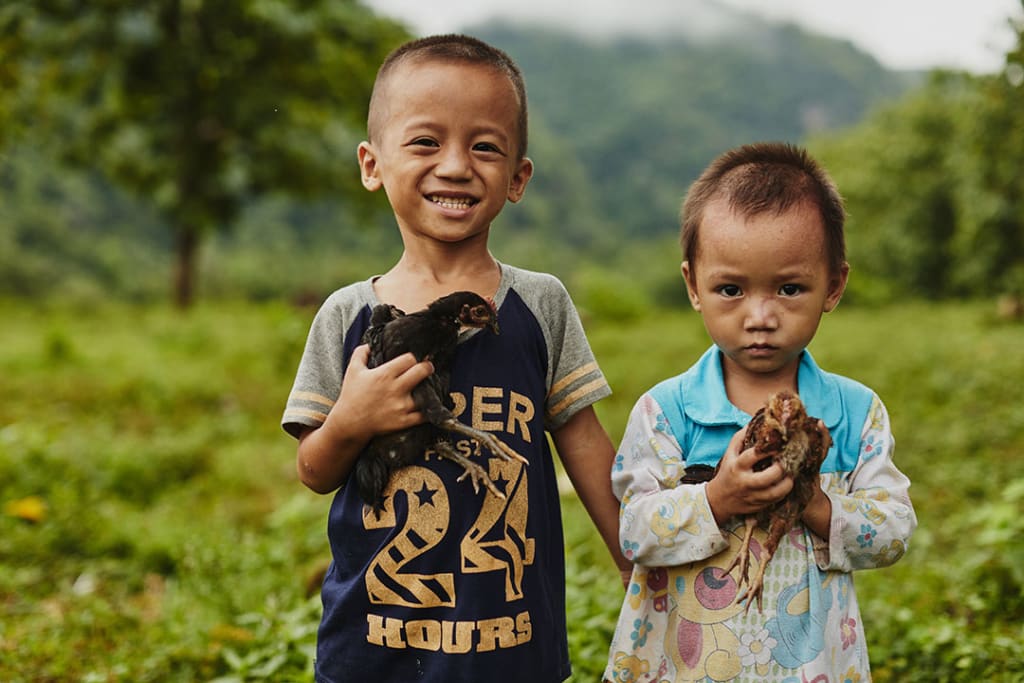 Give the gift of nutrition, income and security today—buy a goat or other livestock for a family in extreme poverty.