Meet Octa—a passionate Compassion graduate from Solo, Indonesia, with a heart for mentorship.
In his teens, he developed a passion to become a missionary, and through Compassion, he had a chance to take part in leadership training along with a short-term mission trip to the rural village of Amarasi, Indonesia. Octa saw in Amarasi a village darkened by a thick and long-standing cloud of poverty, with few doors open for youth to develop, learn or dream.
Quickly falling in love with the youth of Amarasi, Octa returned to the village after graduating. His long-term desire is to share the hope in Christ he found through his own Compassion centre years before. Octa is a mentor at the Compassion centre for youth ages 15 to 18, as well as a math teacher at a local secondary school. He invests his time in the youth, redirecting them to see the potential they hold through God's love for them.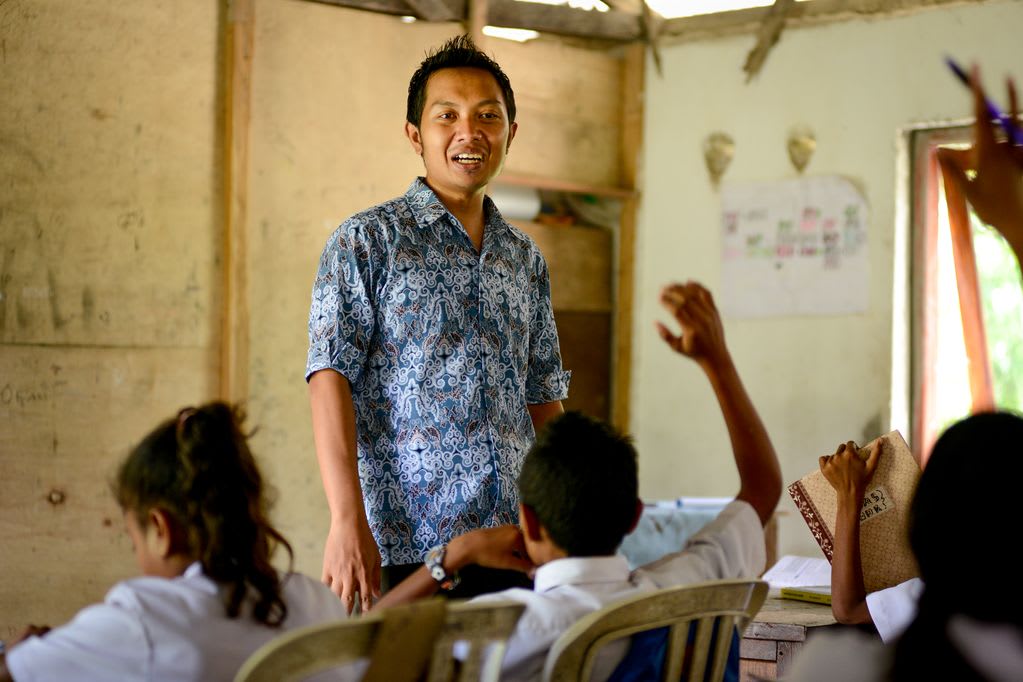 "I allow them to know me, so they may learn from my life—I share my dreams with hope that they may grasp the importance of having a dream," says Octa.
Through his vulnerability and consistency, Octa has been a ray of light in this village that had forgotten how to dream. As he continues to share life with the youth of Amarasi, he hopes that one day the village will come to praise God for the blessing of this new generation of dreamers and doers.
Field reporting and photos by Tonny A. Tunya