When Carol Wilson went on an Exposure trip to Nicaragua to meet her sponsored child, it didn't just change her life—it changed her entire family!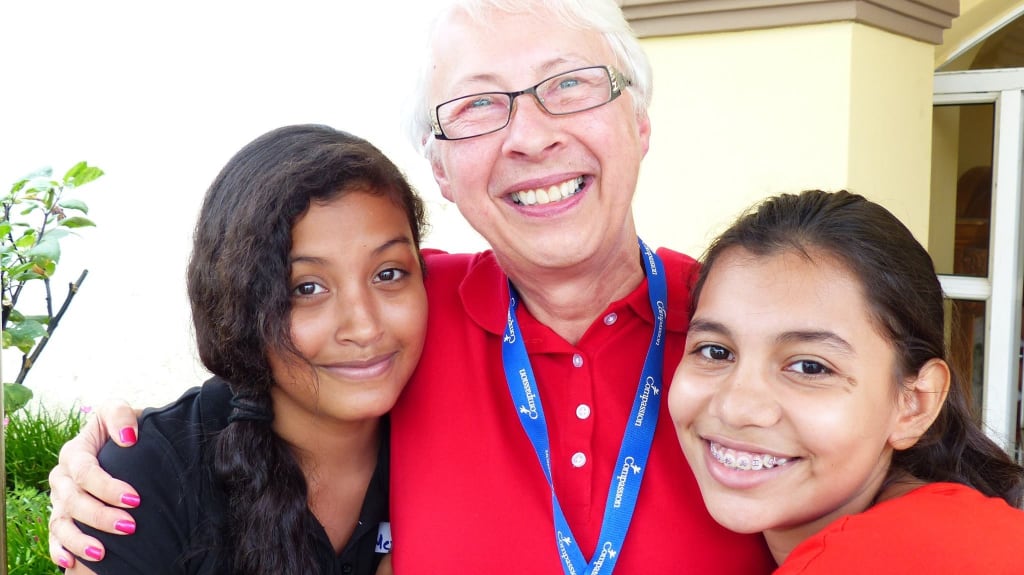 Carol: I first sponsored a child with Compassion in 2005. I was drawn to Compassion because I had come to believe that it was vital for children to hear the gospel and learn about Jesus. It was such joy to receive letters from my sponsored children, to have them openly write about Jesus and prayer. I eagerly devoured the Compassion magazine from cover to cover. The stories of people who had met children they sponsored filled me with longing but, of course, that could only happen to other people.
Then I got an email inviting me on an exposure trip to Nicaragua in 2013. In less than five minutes, my husband, Murray, had been convinced to go. Was I in for a surprise! From the first church service, witnessing the joy of the people, I was hooked. In the following days of Compassion centre visits, the office visit and home visits, both my husband and I were blown away: by the adorable children, by the dedicated pastors and centre workers, and by the fruit of all the love, care and integrity. Meeting our sponsored child was the icing on this enormous cake.
Upon returning home, all I could talk about was Compassion, and I would talk to anyone who would listen. Our two grown daughters, including Amy, got the brunt of it.
Amy: I began sponsoring a child through Compassion after my mom and dad returned from their trip to Nicaragua. A few months after I began sponsoring and seeing my mom so on fire for Compassion, I decided to join her and become a volunteer. After seeing the change in my mom following her trip, I felt it was God's calling for me to go and see what Compassion was doing in Nicaragua with my own eyes.
Kevin: After my mother- and father in-law went to Nicaragua to visit their Compassion child, they came back changed. I didn't really know why or want to know why. All I knew is that they were sponsoring several children. I didn't have a problem with it, but it wasn't for me. Amy had shown quite an interest in sponsoring a few children. So she sponsored a child, and then two and then three. All the time I was thinking, "Where is this money going to come from? That is $41 per child per month. How are we going to afford to pay all our bills, gas, food, etc. if we are sending all of our money to sponsor all these children?"
It wasn't long after that an exposure trip to Nicaragua came up. Amy felt a strong calling that she had to go on this trip with her mother. I was not going to let my wife go to a hot, tropical country without me! So, of course, I told her I was going with her.
Amy: There were so many wonderful things that happened on the trip. However, I would have to say that my best memory was seeing the change in my very own husband. He had never been overly supportive of me sponsoring children, but I was hopeful and prayerful before we left. Well, God did His amazing work, and I saw my husband literally transform before my eyes. His heart was softened. He fell in love with the children, the families, the pastors and the Compassion staff. So now instead of saying to me, "You can't save everyone," he says, "What can we do to help this child?" Now we are both on fire working as a team to spread the news of what Compassion is doing.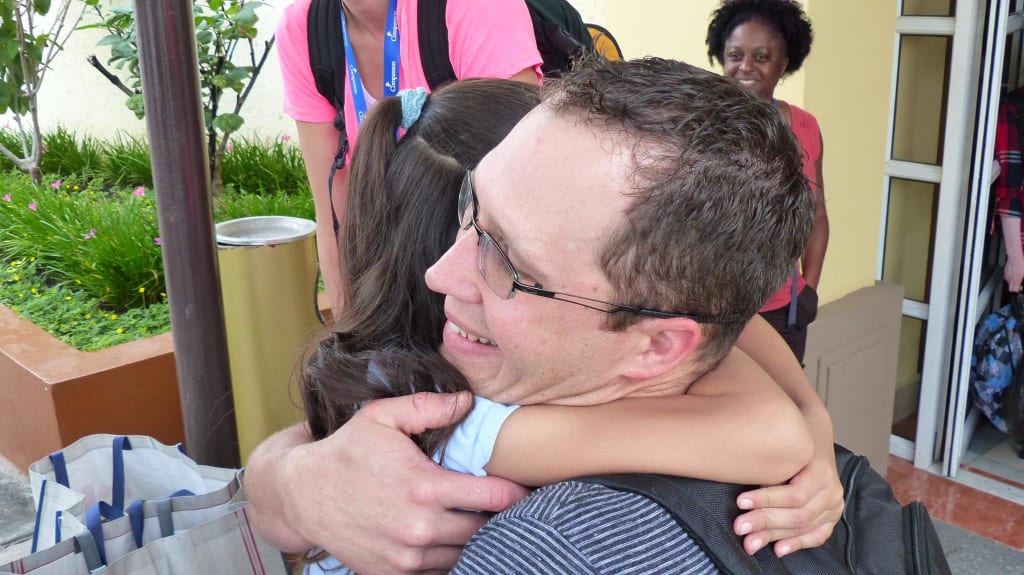 Kevin: The whole experience on the trip was nothing short of overwhelming. It opened up my heart in a way I cannot describe. We visited a dump where whole families from toddlers to senior citizens were rummaging through garbage to find enough recyclable materials to earn a dollar to feed their families. Then we visited the Compassion centre and witnessed these children singing, worshiping God, and running around playing with abandon. And it dawned on me. These people have nothing, and I have so much. I thought I had faith, but my faith is nothing compared to the faith of these people around me. The children, the centre workers, the pastors and all those connected seemed to cry out with God's love. It was truly overwhelming, and I was jealous. I thought, "How can I help? How can I be a part of this infectious movement?"
Carol: Going on this trip with my daughter and son-in-law was truly a special gift. Seeing the changes in Kevin was actually a miracle in itself. We have now met and shared time with all our sponsored children in Nicaragua, and they all feel like part of our family. I believe the experience has really given us a powerful common goal to see more children connected to loving sponsors.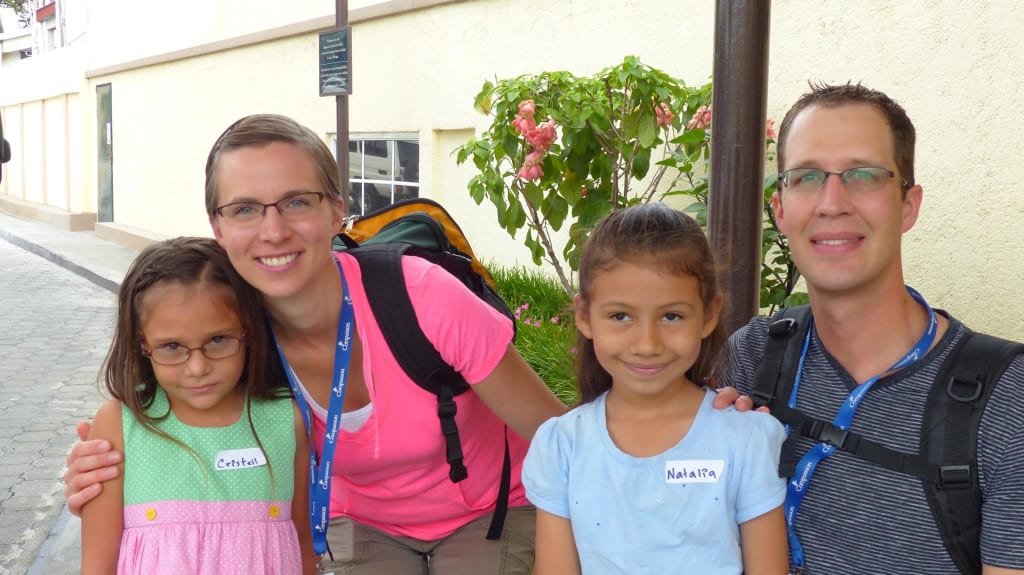 Kevin: I wouldn't have believed it had you told me before we left that I would be sponsoring two more children when I came home. But now I feel if I could sponsor them all, I would wholeheartedly. The hope that $41 per month brings is worth millions. God works in miraculous ways, and with this trip, He's shown me how I can make a difference too.
If you can choose one trip in your life that you must go on, this is it! I can honestly say that out of all the trips I have been on in my life, it was the best, most meaningful one I have ever been on. It wasn't an easy trip. I was very emotionally taxed. But to see the changes in the children firsthand, to witness the joy and love when they worship is something you cannot begin to understand by looking at a photo. It is something that has to be experienced for yourself. It is truly a life-changing experience!