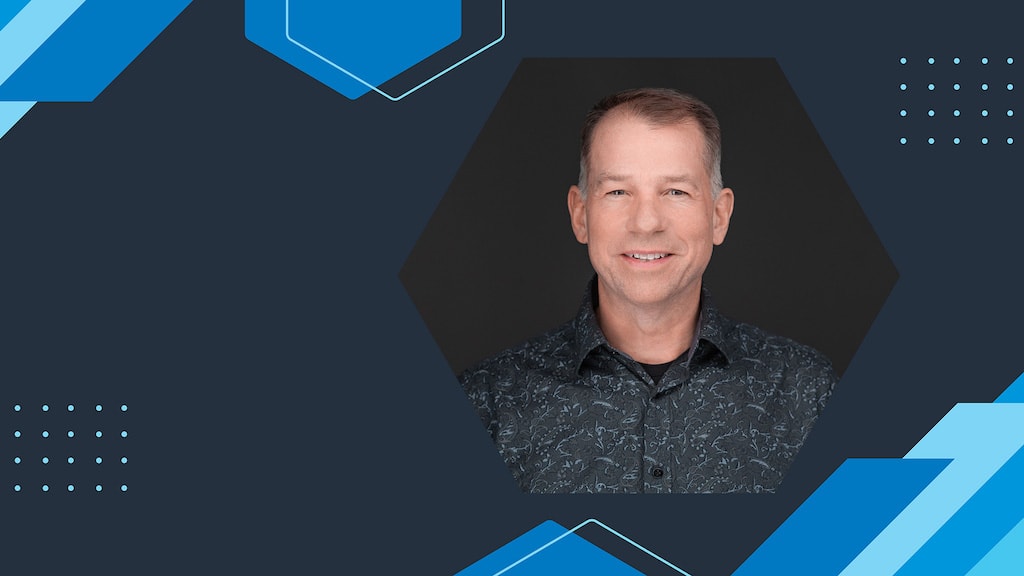 After 13 years with the organization, Compassion Canada's CFO and Executive Director of Business Services, Tim DeWeerd, will be stepping into his "next assignment", joining Make-A-Wish Canada as Senior VP, Finance and Business Operations.
In his time at Compassion, Tim has been a steady and faithful leader, both in his prior years leading finance, technology and human resources and more recently in governance, finance and office operations, particularly as the world responded to the changing realities ushered in by the global pandemic. Tim is a leader who is well loved and deeply respected by his team and all who work with him. He is known for his sincere and steadfast love for God, his commitment to knowing, loving and connecting with staff, and his deep passion for the mission of releasing children from poverty in Jesus' name.
Compassion Canada's President and CEO, Allison Alley, shares, "While it is always difficult to say goodbye to such a valuable contributor to our team and culture, we are genuinely excited about this amazing opportunity and sense of calling Tim has to this new adventure."
"I said from the start of my time at Compassion that I'm here as long as I need to be," Tim says. "I am confident that God has been preparing me for my next assignment and has now revealed it. I am also confident that this decision reflects God's plan for me and for Compassion."
As we usher in this change and honour Tim's faithful leadership, Compassion Canada also begins recruitment for our next CFO and ED of Business Services. The successful candidate will join an executive team and organization that is on an exciting path of transformation and growth, confidently building for the future while steadfastly holding to organizational values of financial integrity and Christ-centredness. As Tim describes it: "Allison and the others on the executive team are great leaders. They have a compelling vision, a strong plan, and are passionate about seeing our people thrive in using their gifts to release more children from poverty in Jesus' name."
We invite you to join us in wishing Tim all the best in his new role.  "I have every confidence that this is God's direction and timing for both Tim and Compassion Canada. I'll be cheering Tim on every step of the way, and have an undeniable spirit of anticipation about the season ahead for our organization," Allison says.
We also invite your prayers for God to lead the right candidate to Compassion Canada, to step into the vital role of CFO and ED of Business Services for this next season of ministry!
____
"For we are God's handiwork, created in Christ Jesus to do good works, which God prepared in advance for us to do."
– Ephesians 2:10