Often, people think of childhood as a waiting period until "real" life begins. But we know that God can use people at any stage of life to do great things for Him. With their unselfconscious boldness and innocent faith, children and youth can glorify God in surprising and significant ways.
We've been so blessed to hear the ways kids across Canada are being inspired to fight poverty. Here are some creative examples of how our youth supporters are using Compassion's gift guide to advocate for people living in poverty.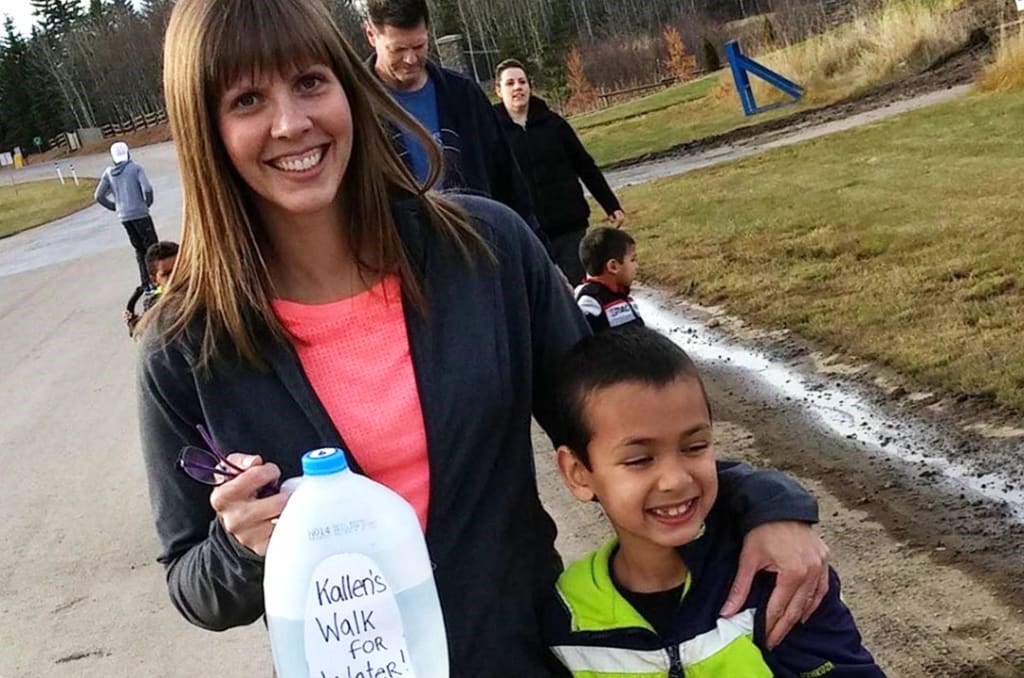 Walking for water
Kallen Seelochan of Sherwood Park, Alberta, was reading Compassion's gift guide as his mom, Leanne, washed her hands. Seeing the gifts for water in the guide, the seven-year-old asked his mom, "Kids can't just turn a tap on for water?" They talked together about how much work it is for some families in other countries to get water. Many women and children walk more than an hour each day to gather water for their families—water that's often not even safe to drink. Kallen was inspired to hold a Water Walk to raise money to build a well in Burkina Faso. On November 5, 13 people joined Kallen to carry jugs of water as they walked. Their goal was to raise $1,500. The family well exceeded their goal, raising $2,200!
The jewelry entrepreneurs
When Toronto's Gemma Postill, 17, visited Argentina last summer as a volunteer, she witnessed firsthand the impact of unsafe water. Her sister, Anna, 15, visited a village in the Amazon Rainforest the same summer, and also saw how lack of access to water can hold back an entire community. They decided to combine their passions for jewelry-making, public health advocacy and entrepreneurship to create Be the Vibe jewelry. Now they are selling handmade jewelry to raise funds for a rainwater harvesting system for a church in Rwanda. So far, they've raised $600 toward their goal of $3,000.
A school making a difference
The kids at London Christian Elementary School in London, Ontario, know they have it pretty great—they have playgrounds for recess and the books they need to learn. They were inspired to raise money for children around the world who don't have access to things we may take for granted. Each grade is raising funds for textbooks and playgrounds for children living in poverty. Some of the children are selling poinsettias, smoothies and tacos. Others are hosting a pasta lunch, a garage sale, a fun fair and a play.
How are kids you know doing great things for God? Share with us at socialmedia@compassion.ca!