What are you carrying with you into 2021? Is it tiredness? Fatigue? Perhaps a sense of apprehension—a fear of truly letting yourself expect anything in hopes of protecting yourself against another potentially hard year?
After a year like 2020, with all of its devastation, injustice, fears, loneliness and seemingly endless number of changes, it's hard to come into a new year truly leaving it all behind and holding on to hope. We still carry the scars with us. Scars of loss. Scars of hatred. And the truth is, we know that somehow, those scars will always be with us. We know that in this broken world, we will have trouble. Jesus tells us that in the gospel of John (John 16:33).
But the beauty of a life walked with Jesus is that He promises nearness. He promises to walk side by side with us through each road we travel. His presence is perhaps the most profound and comforting gift we can carry with us every day. This promise of presence also comes with a promise of glorious renewal. Jesus plans to do away with the darkness for good. He promises a day when there will be no more suffering. No more unrest. No more sickness. No more injustice.
And that is what we pin our hope onto.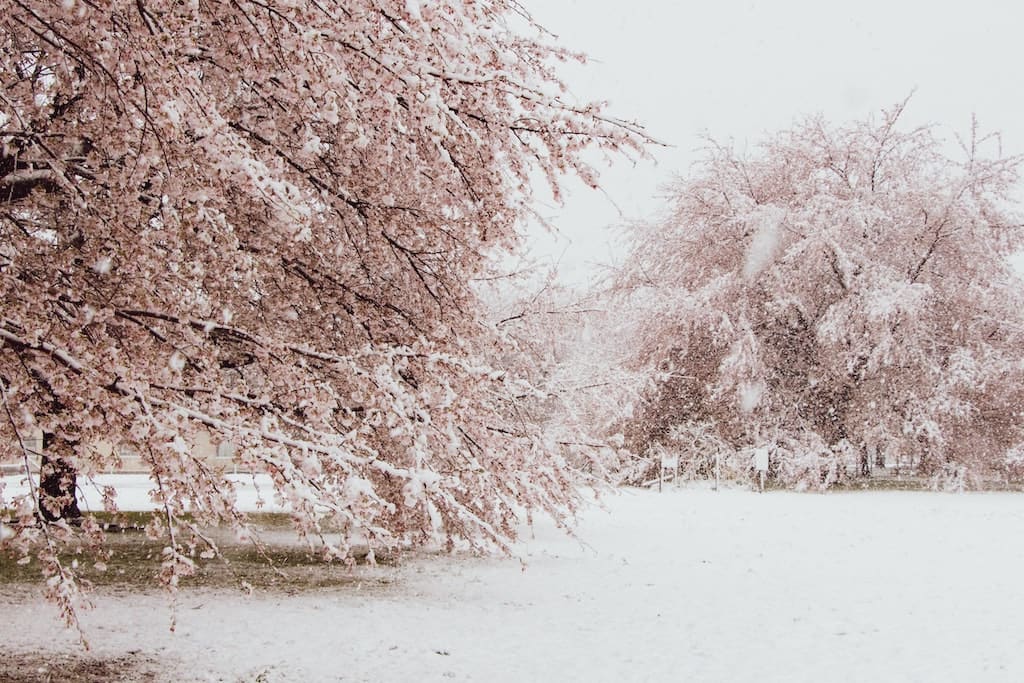 I always come back to thinking about this beautiful reality through the eyes of C.S. Lewis and his illustration of this restoration promise in his popular book, The Lion, the Witch and the Wardrobe.
"Wrong will be right, when Aslan comes in sight, at the sound of his roar, sorrows will be no more,
When he bares his teeth, winter meets its death,
And when he shakes his mane, we shall have spring again."
At the sound of the voice of our King, the ice will thaw, and abundant life as it was intended will begin to bloom again, like the first Eden. What tangible hope we can bring with us through all the days of the calendar!
4 ways to grasp and share hope after a year like 2020
Here's the thing. This beautiful hope—hope that is not contingent on what happens in this world—is the best news there is. But the brokenness in this world often clouds it. Hope takes work. To cultivate it. To maintain it. To scatter and plant it. It's hard work, but it's worth it. Here are some practical ways we can cling to and scatter hope to our neighbours at the beginning of a brand-new, perhaps uncertain year.
1. Be thankful.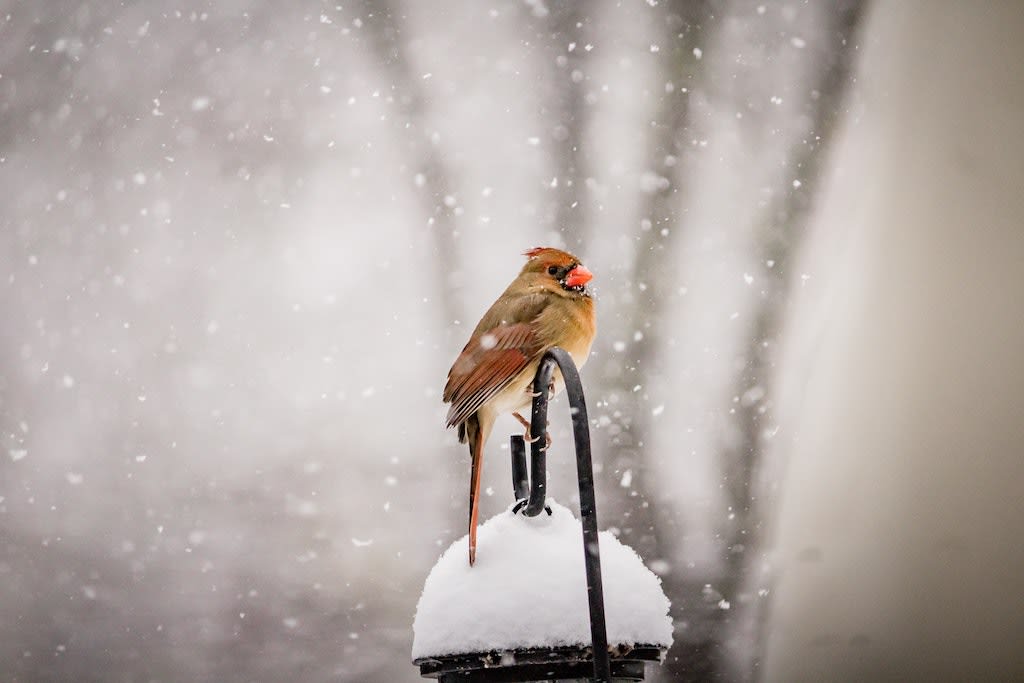 "Set your minds on things above, not on earthly things."
-Colossians 3:2
When we practice gratitude, our hearts centre on the things above. The truth is, it's so easy to scroll through an endless sea of bad news throughout the day. In the morning when we wake up, during our afternoon break and at the end of a workday. But how eased would our spirits be if we proclaimed, like the old familiar hymn, "in the morning when I rise, give me Jesus"? How different would our days be if we started each morning steeped in God's goodness, asking the Holy Spirit to help us pay attention to all the ways He is pouring out His love to us? Would we see things differently?
If we paid attention, we'd see it everywhere. In the quiet calm of a winter walk in the woods. In the birds that gather below the birdfeeder outside our kitchen window. In the dinnertime meals that warm us from the inside out. There is beauty to be found everywhere. We just need to lift our eyes enough to see it.
2. Be kind.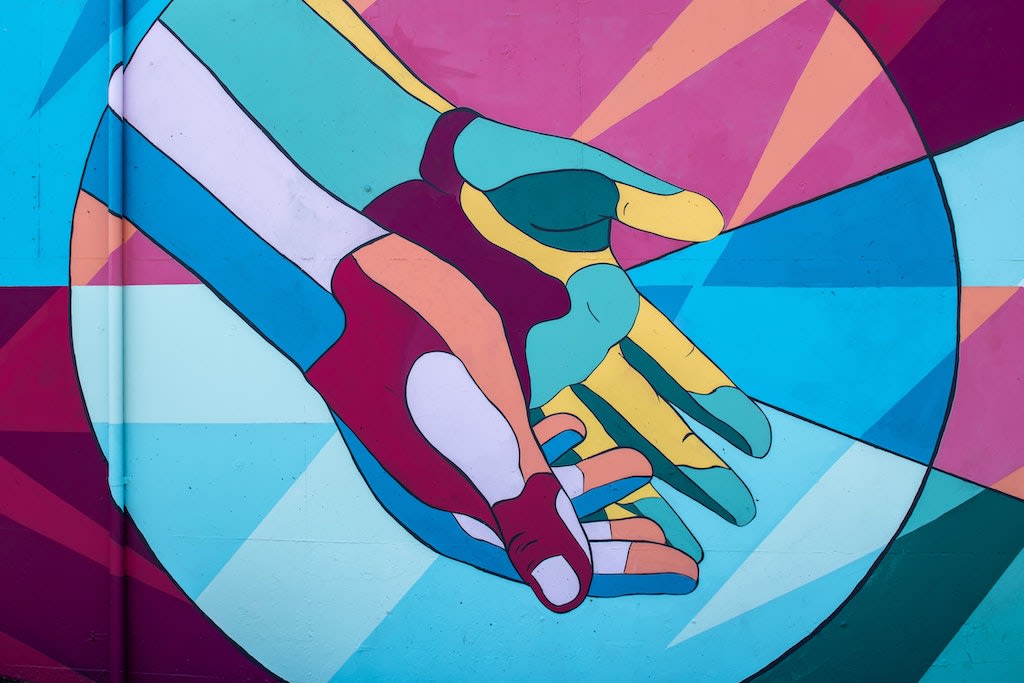 "Therefore, as God's chosen people, holy and dearly loved, clothe yourselves with compassion, kindness, humility, gentleness and patience."
-Colossians 3:12
The reality in which we find ourselves in 2021 is one of polarization. It's become easier to be angry and point fingers than to show grace. And yet, in the time we live, kindness can seem like a weak, almost irrelevant piece of the puzzle. With so much going on and so much to solve, what will kindness achieve?
Kindness is an ember. It's small, but it's mighty. The reality is, we can't have kindness without respect, and we can't have respect without the acknowledgement that our sisters and brothers around us are fellow image-bearers of God. As Jesus' ambassadors, we are called to clothe ourselves with His kind of kindness. This type of kindness is courageous and bold. It chooses to see the humanity in a neighbour, treating them with gentleness and understanding. It chooses to be slow to speak and quick to listen. It chooses to see the image of God rather than the list of differing viewpoints.
When we posture ourselves to consider the other first, instead of considering ourselves first, hope can ignite like wildfire.
3. Don't be afraid to lament.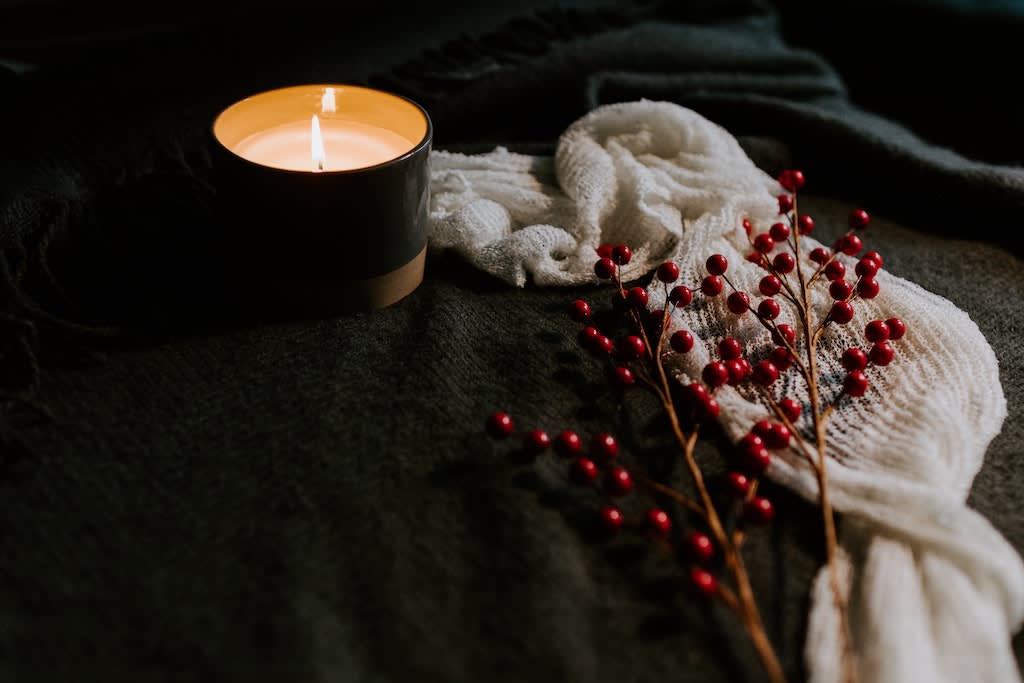 "Come to me, all you who are weary and burdened, and I will give you rest. Take my yoke upon you and learn from me, for I am gentle and humble in heart, and you will find rest for your souls. For my yoke is easy and my burden is light."
– Matthew 11:28-30
Lament may sound counterproductive when it comes to cultivating hope, but the truth is, lament births hope. We even see examples of this kind of holy lament sprinkled all throughout scripture. When we lament, we come before God with no false pretenses, just raw honesty. It may not be pretty, but it is an honest offering of the reality of our souls. And it is what Jesus asks us for. In Matthew, He invites us to lay down our weariness at His feet as the only true way of finding peace and rest. When we are able to put our sorrows in God's capable hands, He promises to revive our hearts with rest and peace. It's through this peace that we can scatter seeds of hope once again, in a soil that is irrigated with God's healing and promise.
4. Be intentional.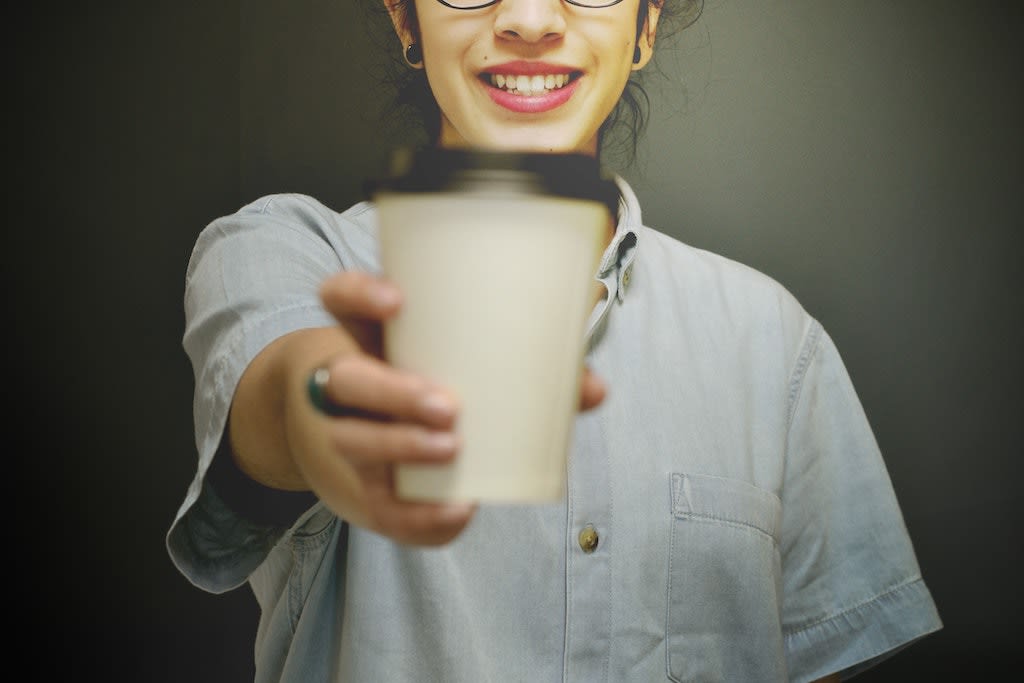 "And let us consider how we may spur one another on toward love and good deeds…"
-Hebrews 10:24
As simple as these practices may seem, they take practice. Each of them requires a certain amount of initiative. Make it a regular occurrence to pencil each of these practices into your schedule. Create margin for thankfulness and lament in your prayer life. Share with God the things in your day—both big and small—that are evidence of His love for you. Practice letting Him in on the things that weigh you down the most. Plan out ways to practically bless those in your life—send snail mail just to say hello or order pizza to a friend's home when you know they're having a tough week. Sometimes, when hope doesn't come easy, intentionality can be our greatest tool to finding it and showing others where it can be found.
The bottom line, dear Jesus-follower, is this: The world simply needs you. It is desperate for the kind of light you hold within you through Jesus. This light illuminates the reality of God's nearness and the promise of His renewal, which is the best news there is. Though we live in a world that has bad days, bad months and even bad years, it takes our little offerings of hope to ignite a wildfire that is hard for the rest of the world to ignore.
As we head into 2021, how will you choose to ignite hope?
____
Looking for practical devotionals to infuse hope into your year? Check out our latest plans on the YouVersion app!