Many youth—whether in Canada or Indonesia—think church is no fun. They think Sunday school is boring and that it's just for little kids. But one pastor in Indonesia is burdened to find ways to disciple youth before they enter the workforce in his primarily Muslim community. Through partnership with Compassion, youth are eagerly joining his church's discipleship groups.
Pastor Anang Sukamto has been a pastor for 17 years. He says, "Reaching out to find youth to engage in Christian discipleship is not easy these days." But through partnership with Compassion, he's beginning to see the seeds of discipleship emerging from the child development centre.
At Pastor Anang's church, soccer has been the key.
Soccer is part of this centre's activities to help children become physically healthy. But through coaching and prayer, soccer has also helped the children and youth grow spiritually and socially. The centre rents an indoor soccer field for two weekly practices, and even youth who aren't part of the centre come to play.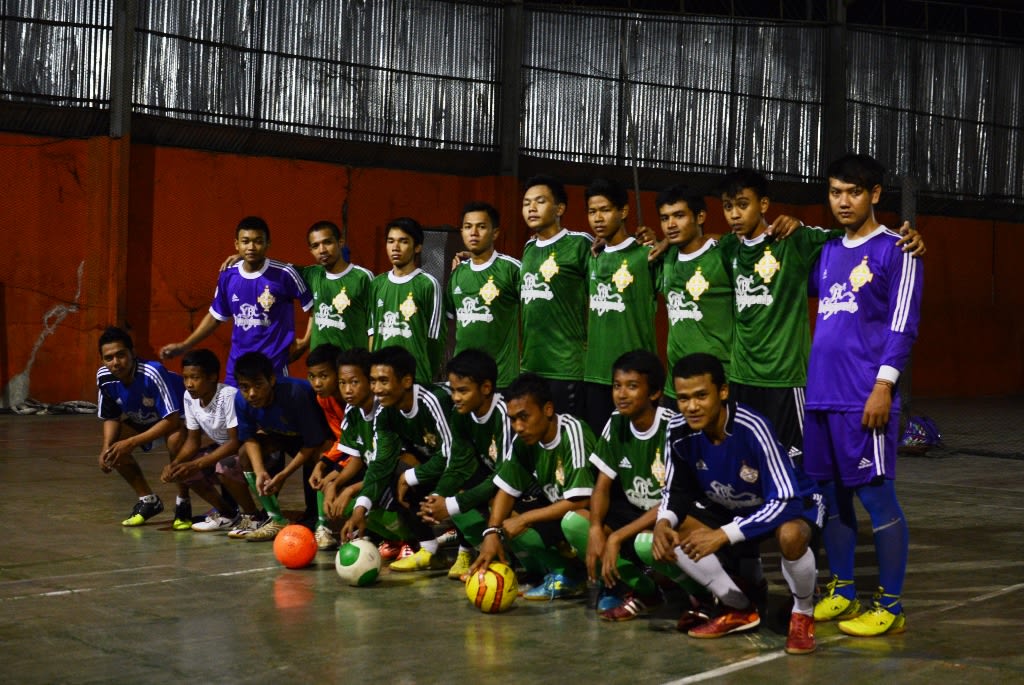 The church sees this as an opportunity for outreach as kids bring their friends and neighbours to play. Soon these youth become close friends, and many stay to hang out at the church at night and pray. They call themselves cah mbengi, which means "night children."
Out of this, the church has begun discipleship groups, led by Compassion graduates and centre staff, called "community care groups." The care groups are held by local church families who bring the groups together regularly for fellowship. Currently, there are 26 care groups with about 15 members each.
Sogo Andreas Yunior, now 22, is one of the graduates from Compassion's program who used to play soccer at the centre. He says that through soccer, he and his friends became prayer warriors and care group leaders in the church. Now that Sogo has graduated, he is busy working in a design company. But he still makes time to play soccer with his friends and coach the younger sponsored children. He also leads the cah mbengi who gather at the church to pray at night.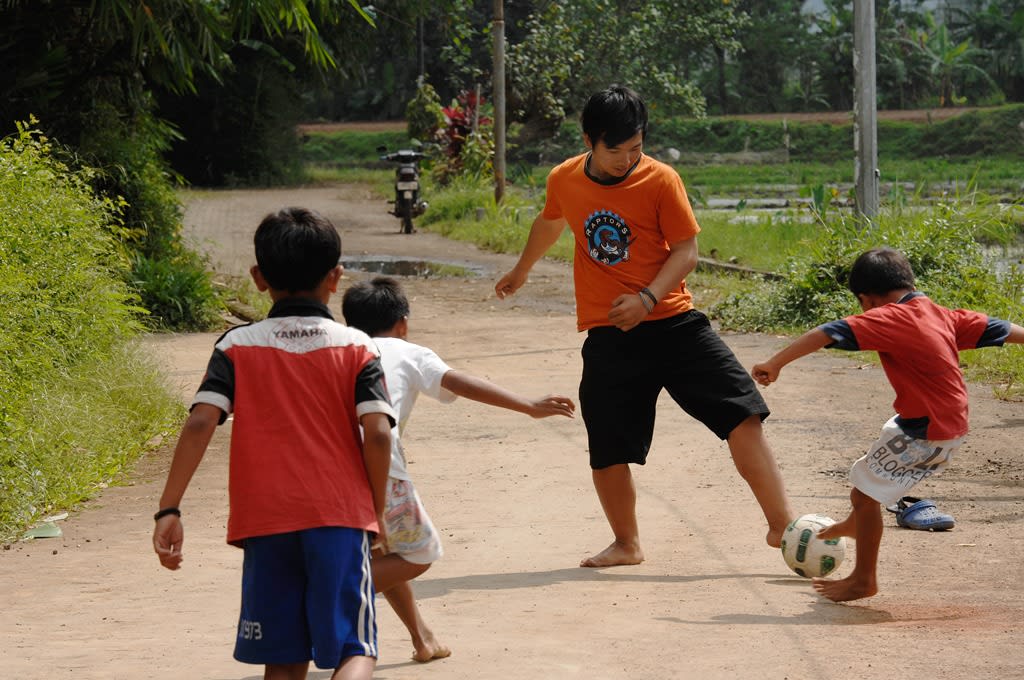 Pastor Anang's prayer is that many others will follow in Sogo's footsteps, learning commitment to Christ through the centre's activities. One day, his dream is that his church will become self-sustaining in ministry.
"My hope is that this church will run its own child development ministry," he says. "When every church member is able to support and help one another, we will be able to be a blessing for our congregation and community."
Through something as simple as soccer, this church is growing closer to having a self-sustaining ministry as they reach out to their community with Christ's hope.
By Tonny Tunya, writer and photographer for Compassion Indonesia