The New Anointing Assemblies of God Church building in Akuse, Ghana, is small and obscured by the other buildings around it. It has been here for many years, but the community didn't notice it much. But now, this church is the talk of the community.
A year and a half ago, Compassion began partnering with this church. Two hundred children are now receiving support for school fees, uniforms, health care, birthday celebrations, Christmas gifts and many other things. The parents say they are astounded by the support and the transformation the child development centre is bringing to their children.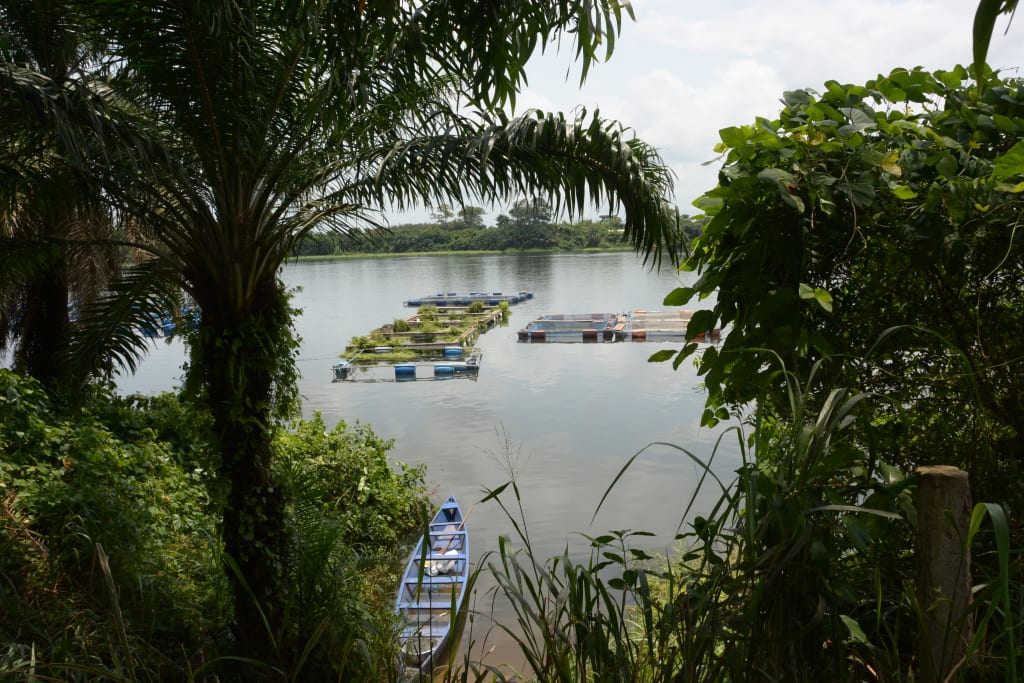 Akuse's new tilapia farm 
But the church has gone even higher in the esteem of the community now that it has helped parents start a tilapia farm. Akuse sits on Lake Volta, a freshwater reservoir where tilapias thrive. Most people here are subsistence fishermen, but in recent years the lake has yielded fewer fish because of overfishing. Unemployment in Akuse is rising, and high school dropout rates are high because parents can no longer afford school fees.
But through a Gift of Compassion project funded by Canadians, caregivers are gaining opportunities to earn money. The fish farm has been built, and caregivers have harvested the first fish. They have made money transporting, sorting, scaling and selling the fish.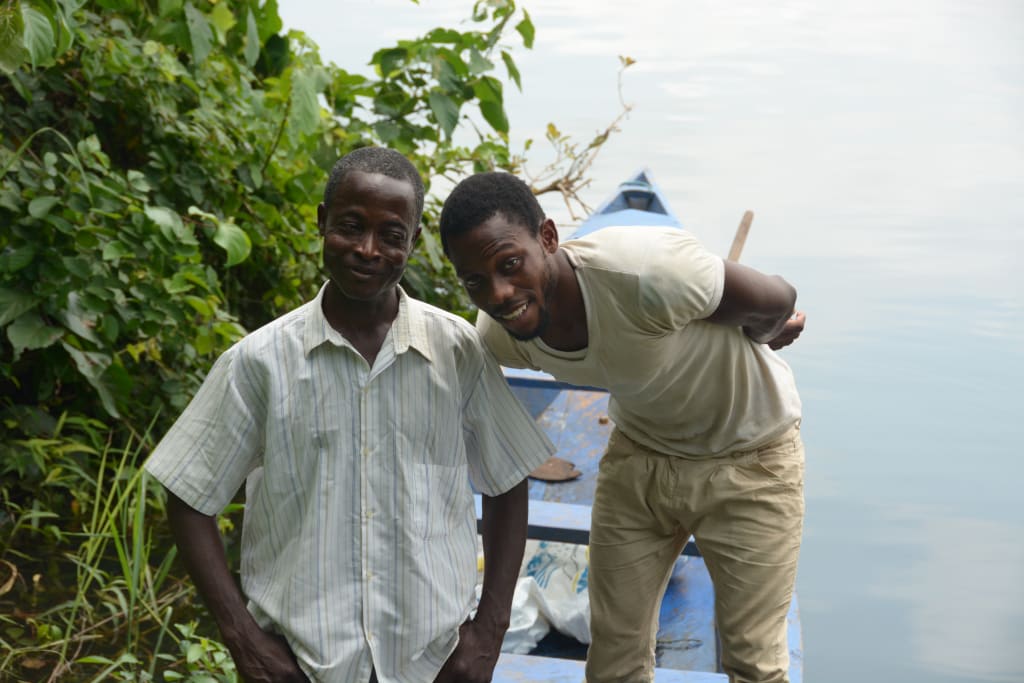 William and Kofi, the first two caregivers employed through this project
So far, two caregivers have gained permanent employment. One father, Kofi, is employed to feed the fish, and a grandfather, William, is employed as a security guard. William's three-year-old grandson, Rahman, is registered with Compassion. Rahman's mother is young and still in school and his father abandoned him, so his grandfather cares for him. William has been working as a subsistence farmer, but it hasn't been enough to feed his family of 13.
Now William has a regular source of income to support his family. "I am grateful for this job," he says. "I now have a sense of hope and confidence. I have a double portion from the centre: my grandson has been registered in preschool and I have a job. I cannot ask for more."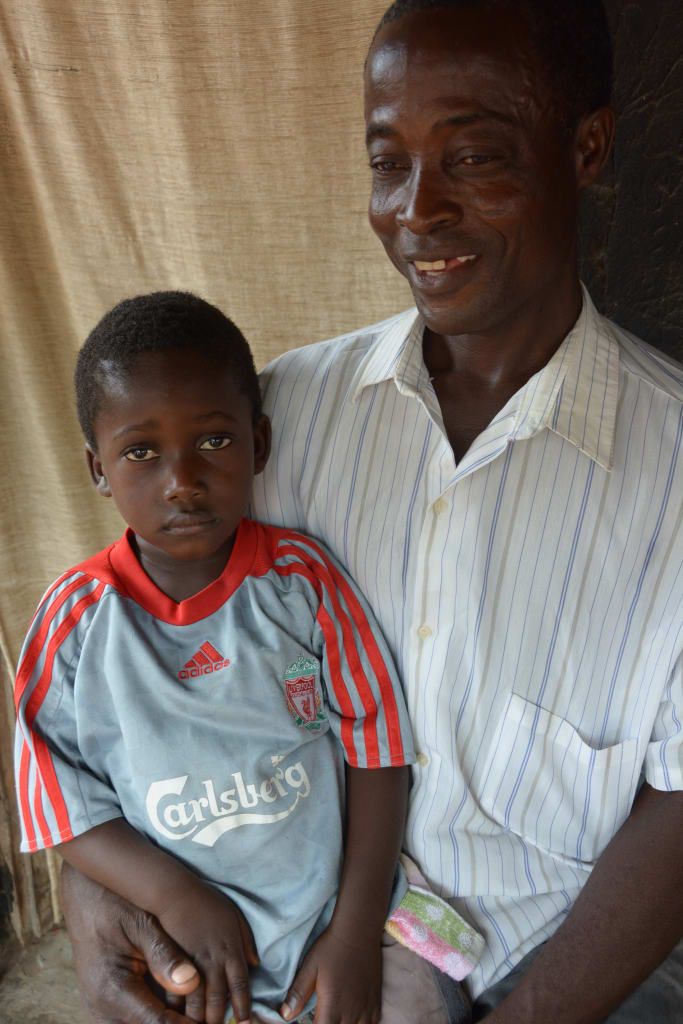 William and his grandson, Rahman
As this project grows, not only will more parents gain a source of income, but the fish will also be used to feed children at the centre. Youth and parents will be trained in fish farming. And the church will have more resources to do evangelical activities in the surrounding areas.
The pastor at this church, Reverend Joseph Odjidja, is pleased with how this project is helping both families and the church. "These interventions have heightened the church's significance in the community. Every parent now wants his or her child to be associated with the church and child development centre. They have seen how the church has the children's spiritual and physical well-being at heart. Some caregivers have even begun to attend church."
"Compassion has given the church a voice and the confidence of the community," says Reverend Odjidja. "I thank Compassion for their help. I shall devote my whole self to the project's success."
by Vera Mensah-Bediako, Compassion Ghana