Five years ago the world was shocked and horrified when 15-year-old Malala Yousafzai of Pakistan was shot in the head by the Taliban for her advocacy of education for girls.
But she recovered, and her passion to ensure all girls can receive an education was as alive as ever. Malala continues to this day to advocate for global access to education.
That's why July 12, her birthday, was declared Malala Day by the UN. Malala's incredible courage and determination despite all odds inspires us, and it reminds us of so many of the girls Compassion serves around the world.
Here are five females who inspire us to keep pushing forward—no matter what!
Grace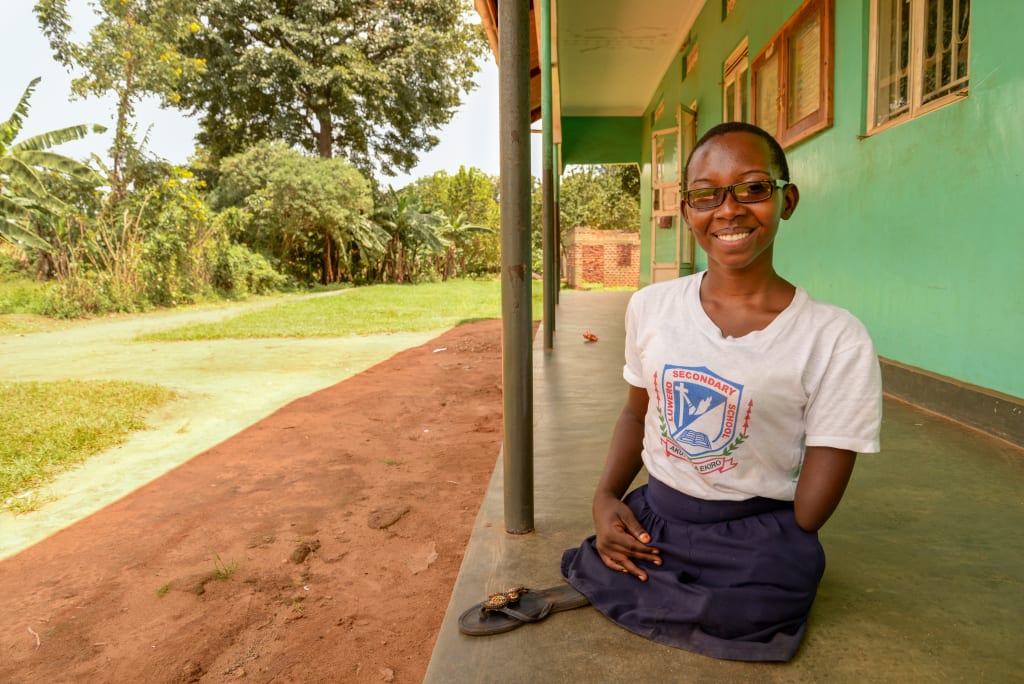 Eighteen-year-old Grace from Rwanda was born without legs and only one full arm. From the moment she was born, her parents loved her, but some of her extended family said Grace was a curse—and demanded she be killed. Her family fled to Uganda to protect her life.
Growing up in Uganda, Grace amazed everyone in her village with her abilities, proficiently doing the same daily chores as the other girls, including cooking and laundry. But the other children in the village humiliated and avoided her. When Grace was registered at the Compassion centre at her local church, she was given the chance to go to school. She was also taught to believe in herself no matter what others said.
"One day [the centre director] was preaching," Grace says. "He was talking about believing in ourselves. He told us God loves us. He encouraged us. I was so touched. After the sermon, he came and talked to me and said not to cry or be lonely. After that I was set free in my heart."
Now Grace, a young woman full of laughter and joy, wants to pass the encouragement on to others. Her dream is to start a television show to encourage people to believe in themselves. She also hopes to build an orphanage one day.
"My motto is that disability is not inability. With God, all things are possible," says Grace.
Marie Grace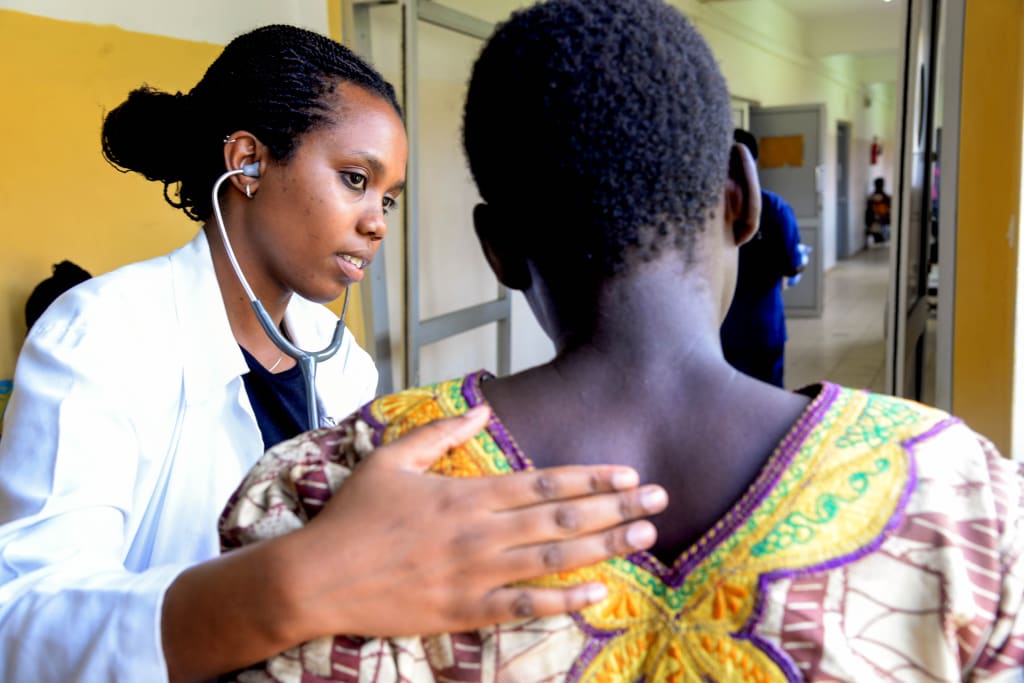 When she was just two years old, Marie Grace's parents were brutally murdered during the 1994 Rwandan genocide. Marie Grace hid with her grandmother in a church, but it was set on fire. Many died, but Marie Grace and her grandmother were able to escape.
Despite the horror of her younger years, Marie Grace learned compassion, not hatred.
"Despite being an orphan and a survivor of the genocide, I received love and care from people around me at [the Compassion centre]. I was taught how to pray, how to share and how to be compassionate to anyone who was vulnerable," says Marie Grace. "I think this greatly shaped my passion to serve people in need."
Growing up, Marie Grace wanted to help others as a doctor, but she was told that medicine was a male domain. Marie Grace was persistent. Now she's one of 15 female medical students in a university class of 100. Her long-term goal is to work in pediatric oncology. She often faces sexism, but she patiently strives to gain respect through her good work.
"Society needs to know that educating the female child is very important for any kind of development," says Marie Grace. "When you educate a girl, you are developing families and society."
April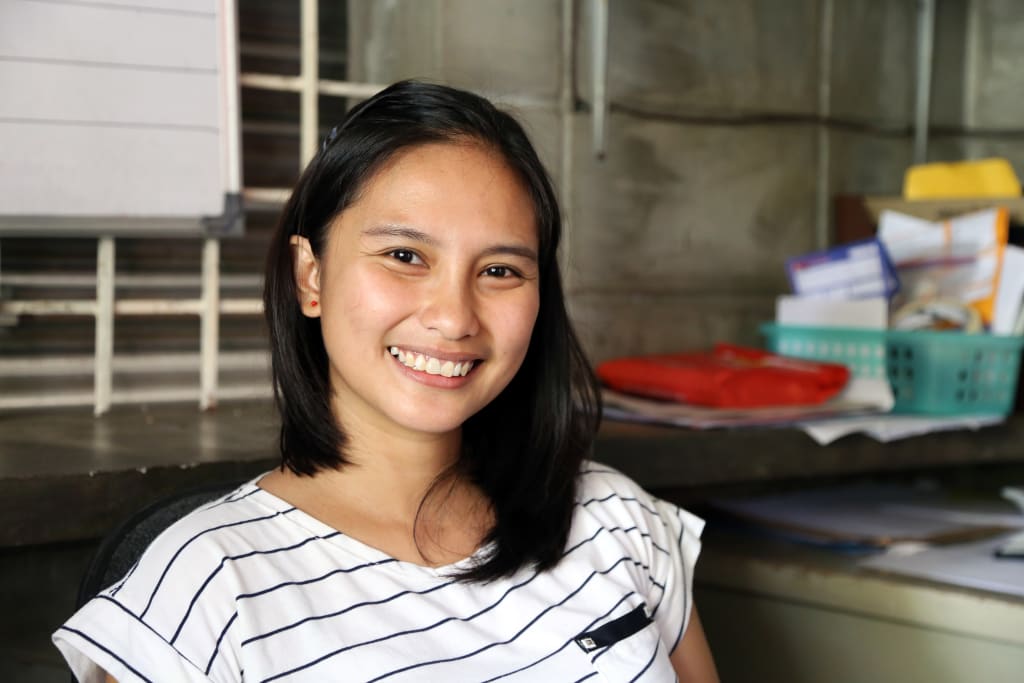 When April from the Philippines was young, her family lost their livelihood in a fire. But April's mother taught her that no matter what, they could still help people who are in even more desperate circumstances.
April was sponsored through Compassion, and she learned the same thing from her sponsor in the U.S. Her sponsor wasn't wealthy—he cut grass for a living. "His life taught me that I can do something to help even if I don't have money, as long as I have the heart to help somebody," says April.
April was often sick growing up, suffering from asthma and pneumonia, but through sponsorship she was able to get the care she needed. And now, years later, she's giving back. April is a social worker who serves at a residential facility that helps street children and abused women and children.
"I am inspired to help others because I know what it is to be poor, and I know how it is to be helped," says April. "It feels good knowing that there are people who care for you, and I want people to experience that from me."
Karunia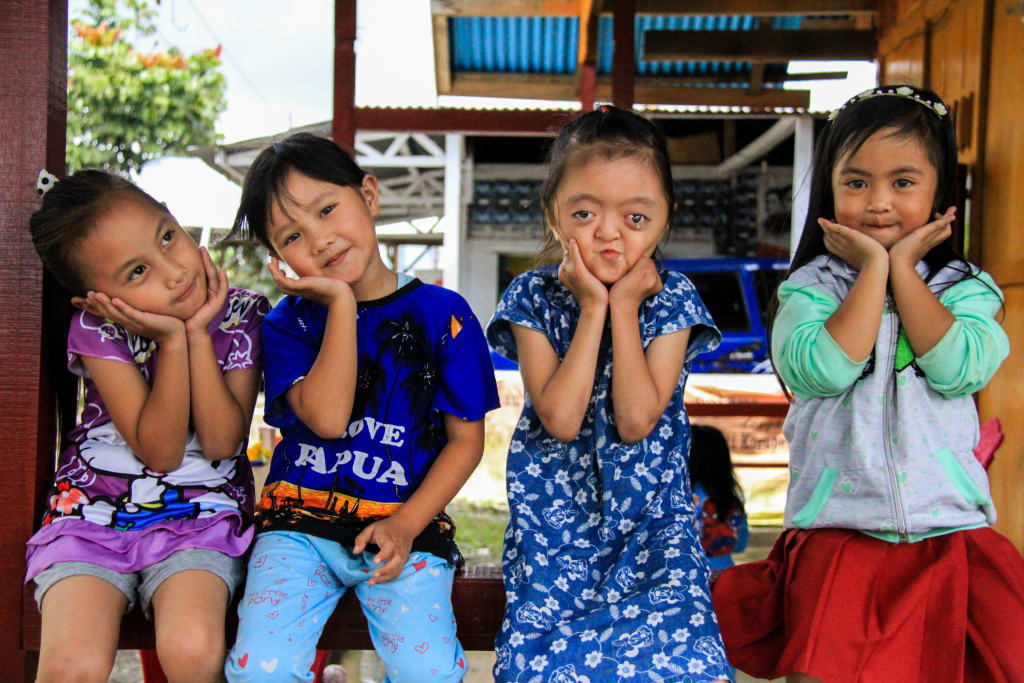 Karunia in Indonesia was born with Apert Syndrome, which affected the development of her face and hands. Her parents were distraught at her appearance, and other children were afraid of her. But Karunia became part of the Child Survival Program and received the medical care she needed—and her parents learned how to love and care for their child.
When she turned three, Karunia became part of the Child Sponsorship Program where she learned love, confidence and self-acceptance at the centre.
"I am beautiful like my mother," Karunia says.
Karunia is now in the first grade, and she is one of the quickest in the class. She loves leading singing and prayer at the Compassion centre. Even at her young age and despite her condition, Karunia is already teaching those around her. She inspires them with her love, gratitude and confidence as she faces life.
Blanca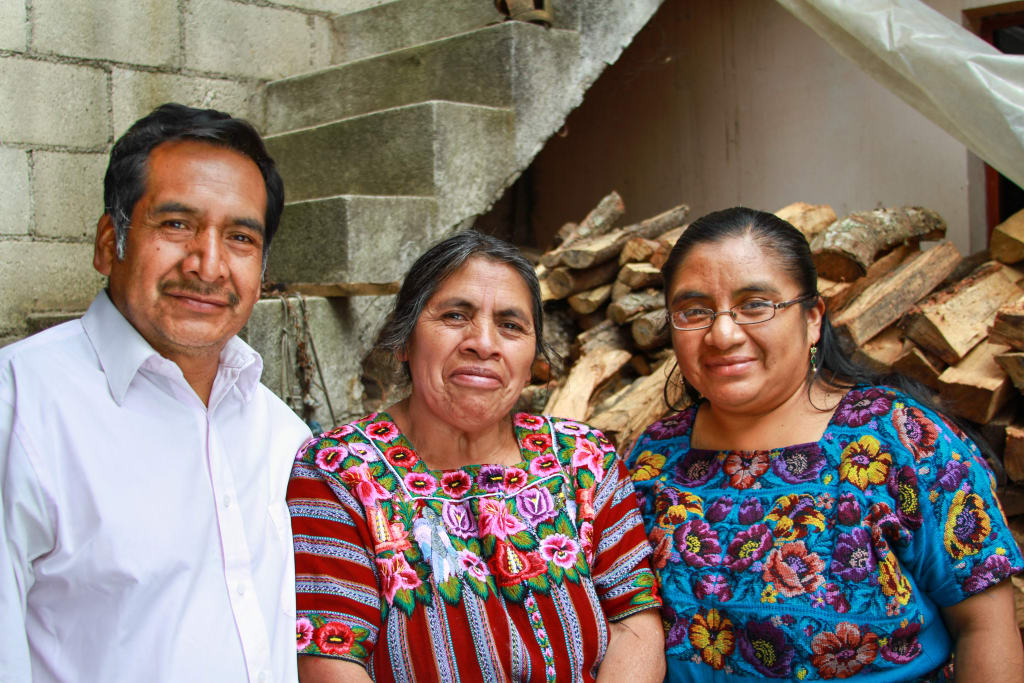 We think Malala would love this last story. Although Blanca grew up in Guatemala, halfway around the world from Pakistan, she too had to face the cultural belief that girls shouldn't be educated. In certain rural, indigenous communities in Guatemala, some believe that a woman's role is to cook and clean, so it's pointless to educate them.
"Instead of sending your daughters to school, you should eat," Blanca's aunt would tell her dad, Enrique. "Your daughters will get married young and they will never even finish school."
Although he wasn't able to finish school himself, these words only solidified Enrique's commitment to educate his daughter. "I did not understand what Blanca was doing when she did her homework," Enrique says. "I just knew I had to support her because I always wanted what was best for her."
Blanca worked hard and won a scholarship to study education at the university. She now teaches the poorer children in her community. But Blanca wanted to do more. She decided to volunteer to teach literacy to adults. And her best student? Her father.
After Enrique supported his daughter to get an education, Blanca was able to turn around and teach her father how to read.
Do you want to help a child defy the odds?
Words by Amber Van Schooneveld, reporting and photos by Caroline A. Mwinemwesigwa for Compassion Uganda, Doreen Umutesi for Compassion Rwanda, Edwin Estioko for Compassion Philippines, Vera Aurima for Compassion East Indonesia, and Isi Salazar for Compassion Guatemala