Each year, our supporters are making a huge difference through our yearly gift guide. Two years ago, Canadians generously gave to help students in India study nursing. Meet one of the students whose life is forever changed because of that simple gift: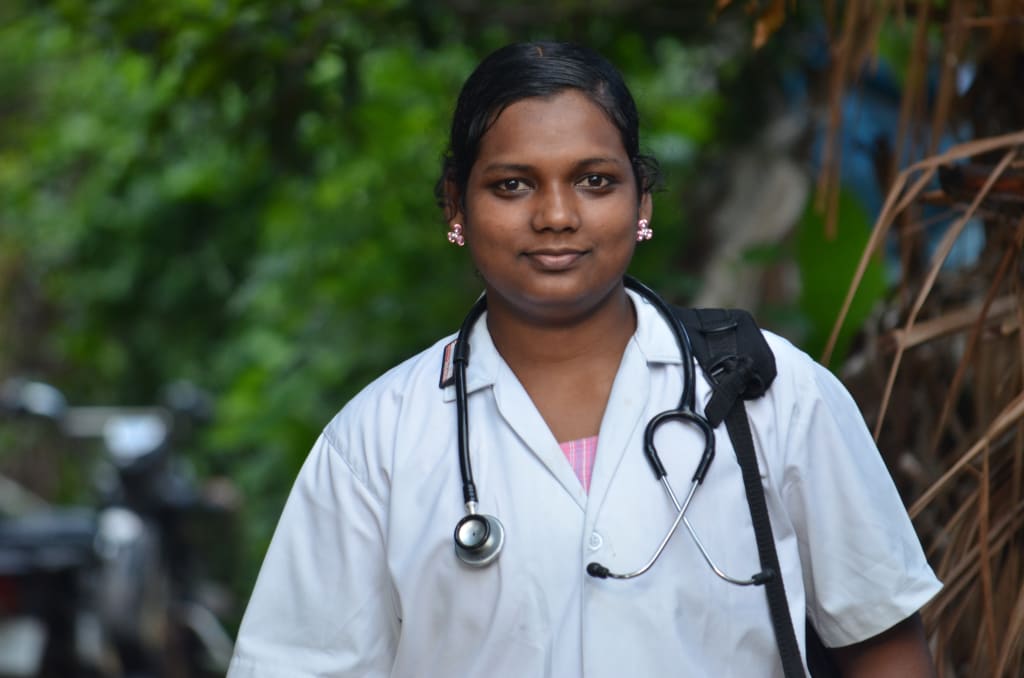 Hunched over on a street corner, Ramu spent his days under the hot Indian sun mending old shoes and sandals. A cobbler by trade, he earned a couple of dollars a day to care for his family of six. They lived hand-to-mouth, but Ramu was able to afford the luxury of sending his four daughters to school. Every day before he settled into his street corner, he would take his children to school on the bus and pick them up in the evenings after his work was done.
One of his daughters, Ramya, was able to join the Compassion program at a local church when she was five and received opportunities for education, health care and personal development. But when she was in the eighth grade, tragedy struck the family. Ramu was in an accident and was paralyzed from the waist down. No longer able to work, his wife and mother became maids and his daughters had to transfer to a nearby government school in the village.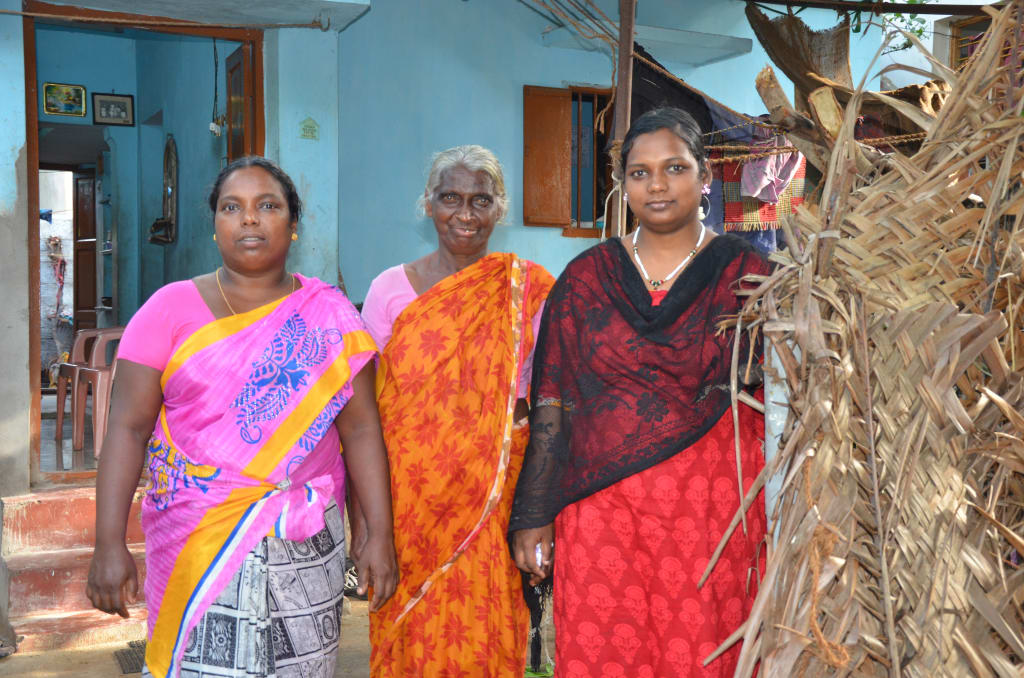 "My dad's paralysis was a heavy blow to my family," says Ramya. "I was totally depressed. I stopped speaking to people around me and I lost interest in studies." But Ramya wasn't alone. At the Compassion centre, she was able to play with other children, participate in fun activities and share her troubles with the staff.
"Thanks to the counselling I received at the centre, I could accept what I was going through and I learned to lean on God," she says. She slowly came out of her depression and grew closer to God in the process.
But after Ramya finished the tenth grade, her family decided it was time for her to stop studying and get married. When the Compassion staff learned about the family's plans, they tirelessly counselled Ramya's mother to allow her to continue her studies.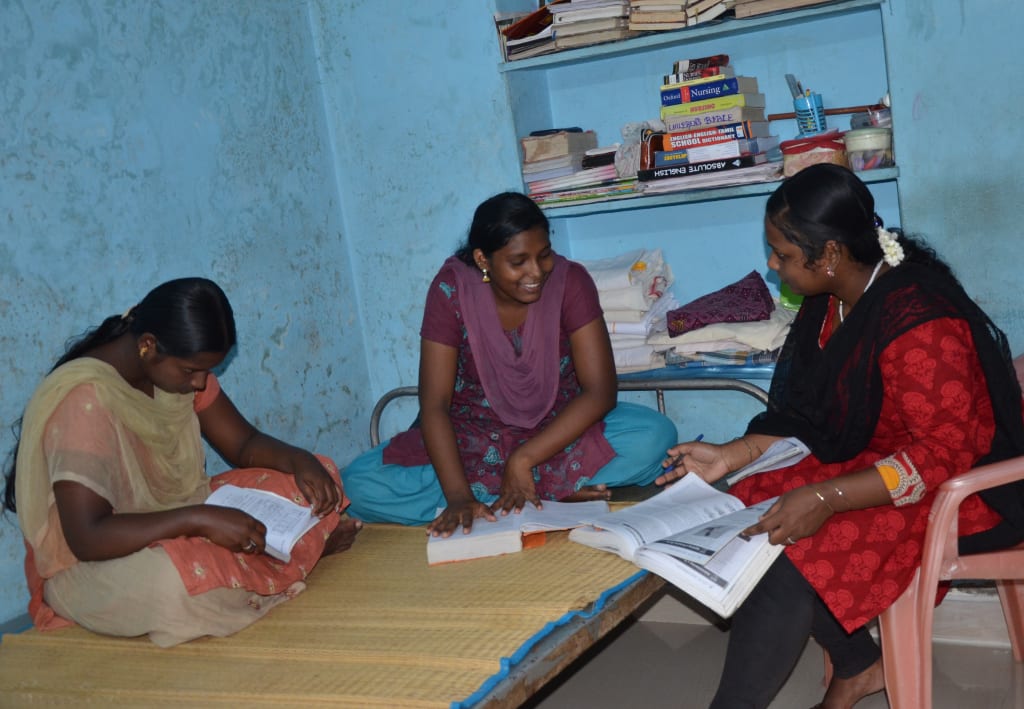 Eventually her mother agreed to let Ramya go back to school, and Ramya began to realize her interests, especially science. She was able to participate in a science program at school, and she realized that her father's sickness had triggered a passion within her for nursing. After she graduated from high school, the staff guided her to apply for a nursing course at a local college.
Through Compassion Canada's gift guide, she received approximately $500 for her tuition and took an educational loan from a bank to cover the rest. Compassion gave her family groceries and other necessities while she was in school so her sisters would be able to stay in school while Ramya studied.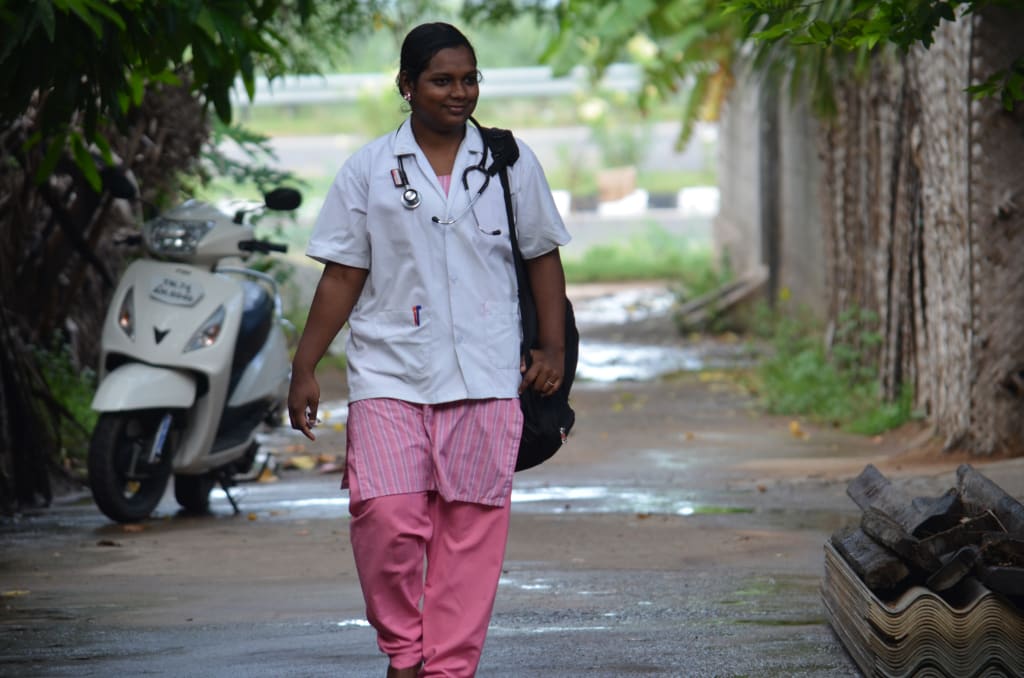 "If not for the support, I could have never pursued this career," says Ramya.
Today, Ramya is 21 and will be soon completing her final year at the Royal College of Nursing. Her dedication to education is influencing the whole family—two of her sisters are pursuing degrees in commerce at reputable colleges. Sadly, her father, Ramu, is not alive to see his daughters' success. He passed away two years ago. But the staff at her centre have helped her through it all.
"My 16 years with Compassion have been a great blessing to me," says Ramya. "I'm thankful to the staff who guided me, counselled me and comforted me. They stood with me in times of trouble."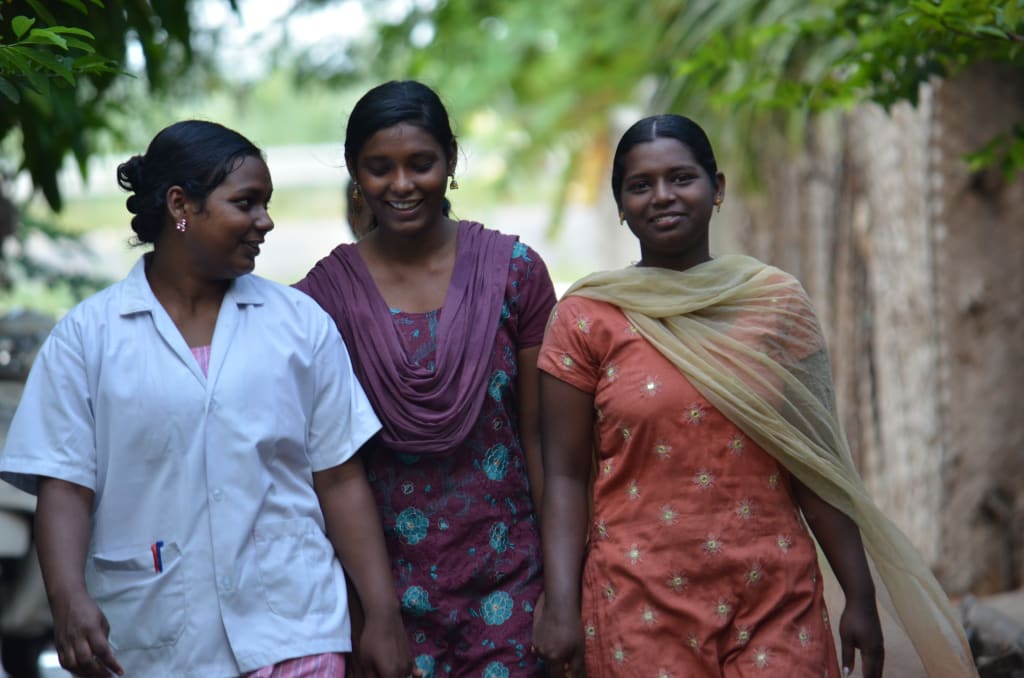 Now the help offered to Ramya will be passed on to others: "Being a nurse, I'll be able to reach out to a hurting world in a way that no other profession can."
Thank you for helping Ramya become all God created her to be! Check out ways you can help more children become all God intended through this year's gift guide.
By Jayaseelan Enos, Compassion India