As you read this, thousands of children have been without shelter for over 100 days. When the 7.2 magnitude earthquake struck southwestern Haiti on August 14, 2021, it damaged or destroyed 12,000 homes of Compassion children and their families leaving them homeless and having to navigate the devastation as their daily reality.
Children like Soraya and her grandmother lost their home and the sense of security that brings. But, they have also seen the love and faithfulness of God through their local Compassion centre. All across southwestern Haiti, our local church partners have been present in the immediate aftermath of this disaster and have continued to be the hands and feet of Jesus to children and their families as they look at the long road of recovery ahead.
You can partner with these local churches this Giving Tuesday to meet the most pressing needs they have identified for children and their families. With your gift, our church partners in Haiti will be giving the resources to help rebuild and restore homes that have been damaged or destroyed in the earthquake. They will also be able to provide trauma counselling to children and youth.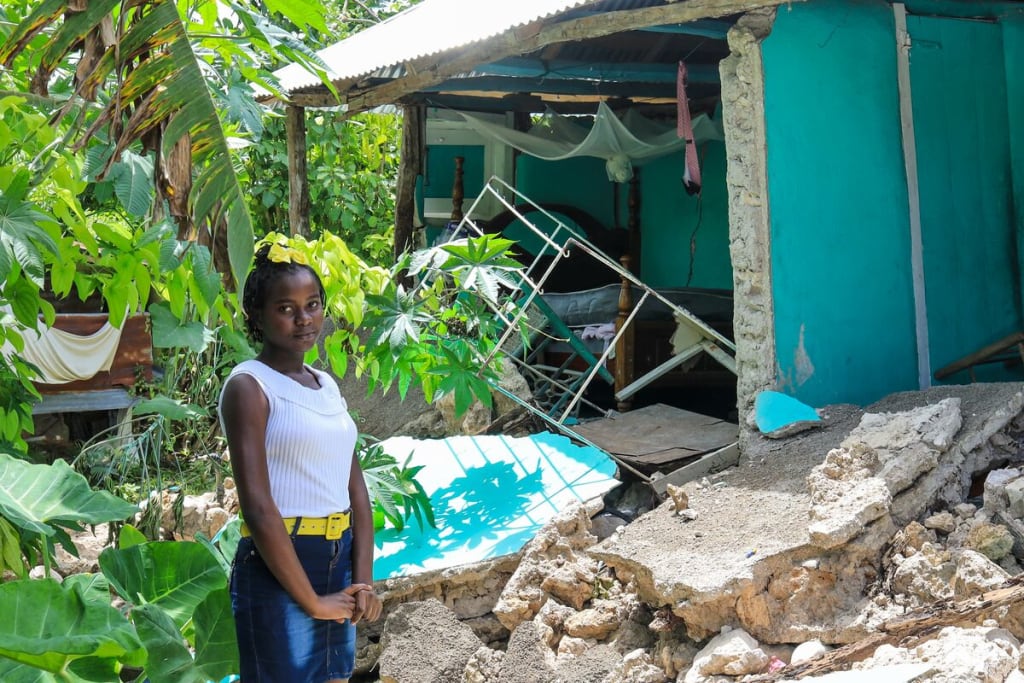 The need is great. Compassion Canada has committed an initial $2 million towards Haiti disaster response to help give home and hope back to children in Haiti. This Giving Tuesday, we are hoping to raise $150,000 or more towards that effort in one single day: Tuesday, November 30.
____
A safe home is an essential for every child.
Together, we can rebuild what was lost and ensure every child has a place to call home.