"I sometimes feel that what is most beautiful must be even more powerful than the sadness."
Twelve-year-old Hector is a national painting champion in his home of Mexico.
In 2012, he received an award for his paintings at the National Palace in Mexico City. In fact, if you go to the government buildings in Mexico City, you'll see his painting hanging proudly in the halls.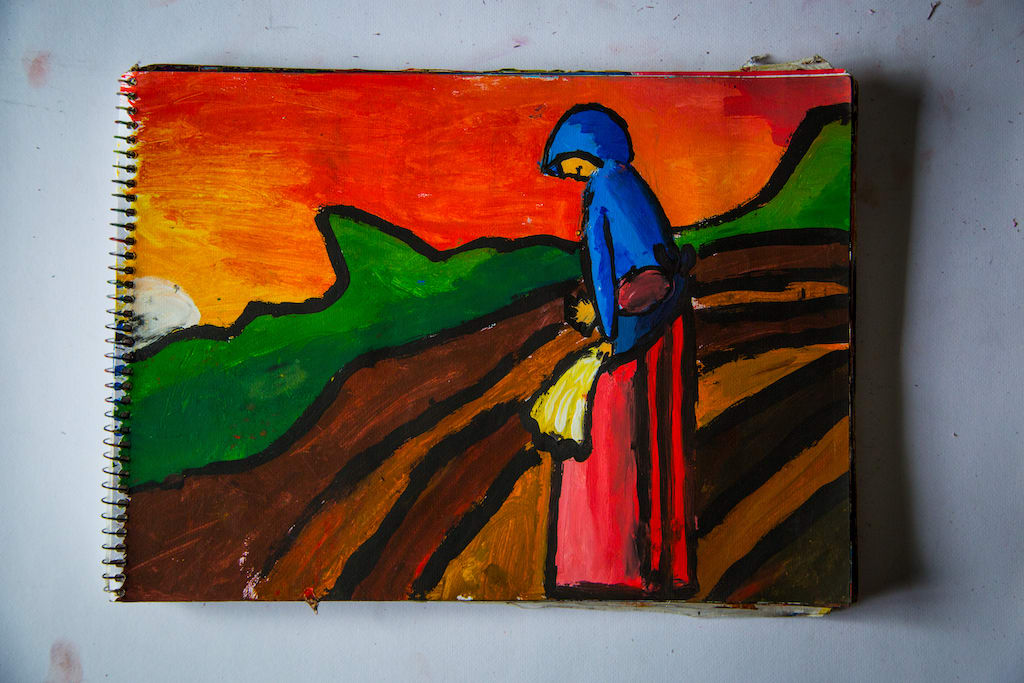 It's a beautiful life, but it hasn't always been. For a boy who was abandoned by both his parents as a little one, he is an anomaly.
Today, he is painting a brighter future over the immense darkness of his past.
Bullied and Abandoned
Born in the port city of Veracruz, Mexico, Hector is the oldest of two boys. Before he and his brother, Gustavo, could even walk, Hector's father abandoned their family. The pain of the rejection was all too much for their young mother who succumbed to the pain in unhealthy ways that impacted her children's safety.
Soon after, Hector and Gustavo were surrendered to the care of their kind-hearted grandmother, Lucia. Under her care, Hector was registered at the local Compassion centre where his redemption story began to unfold.
When Hector was registered, Lupita—the centre's Director and a psychologist—took him under her wing. Meeting him for the first time, she knew there was something profoundly unique in him.
She saw in him a boy with a lot of need, and a lot of potential.
"When Hector entered the centre, he was a very timid child," says Lupita. "He was withdrawn and he was quiet."
Along with carrying the shards of a broken family, Hector was drowning under the ache of being bullied and teased at his school in Veracruz.
Psst! Watch Hector's story in the video at the bottom of this page.
Knowing his wounds, the staff at Hector's Compassion centre worked hard to make him feel known, loved and protected. Week after week, Hector received extensive and holistic care from his tutors and especially Lupita, who gave him regular phycological attention.
He found acceptance and love among his peers. He began expressing himself in healthy and unconventional ways—not always through words, but rather, through a paintbrush. 
Life Through Rose-Coloured Canvases
Very quickly, through art classes at his Compassion centre, Hector fell in love with painting: with hues and tones, shapes and sketches.
He developed a rare sensitivity to colours—a gift professionals later diagnosed as synesthesia—which allowed him to see colour in everything, from numbers to black and white pages.
"Colours come to my mind in waves," says Hector. "They fill my sight and overflow my senses. I am not okay until I let them out… they only come out through my paintings. When I am making a drawing, my thoughts are just carried out by art. I also feel that I am bringing out those thoughts into my drawing."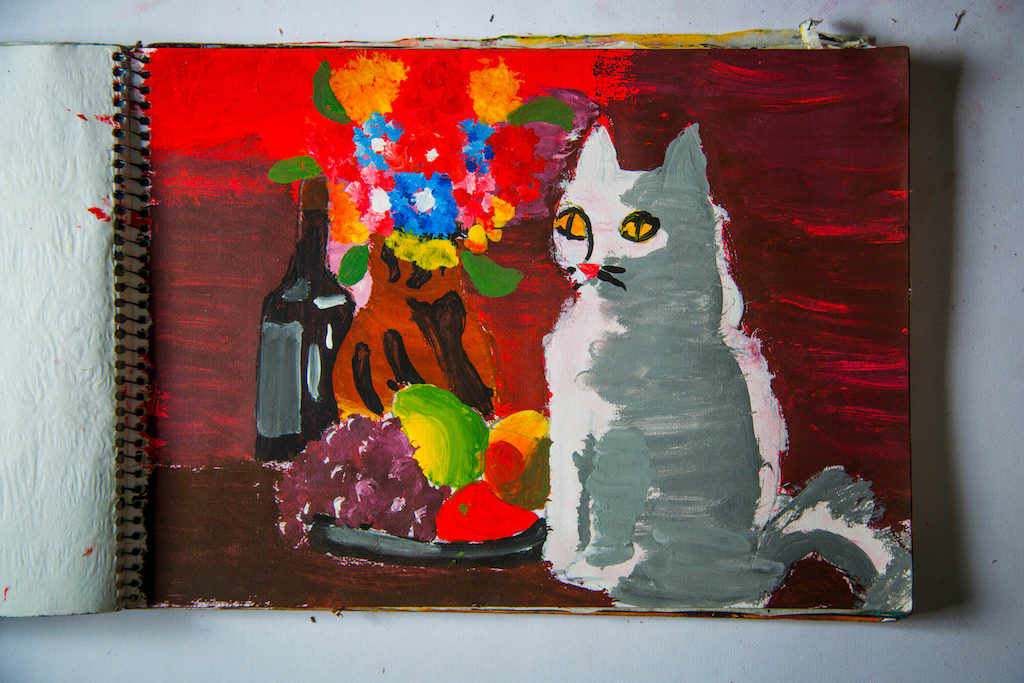 Seeing his immense potential, Lucia and Lupita teamed together to transfer Hector to a special school with an extended arts program.
The Makings of a National Champion
Slowly, through the gift of art, the darkness was being met with light. Hope was in reach. At his new school, Hector began to grow more deeply into himself.
He was encouraged by his teachers to participate in different painting contests throughout Mexico. He started collecting more and more awards.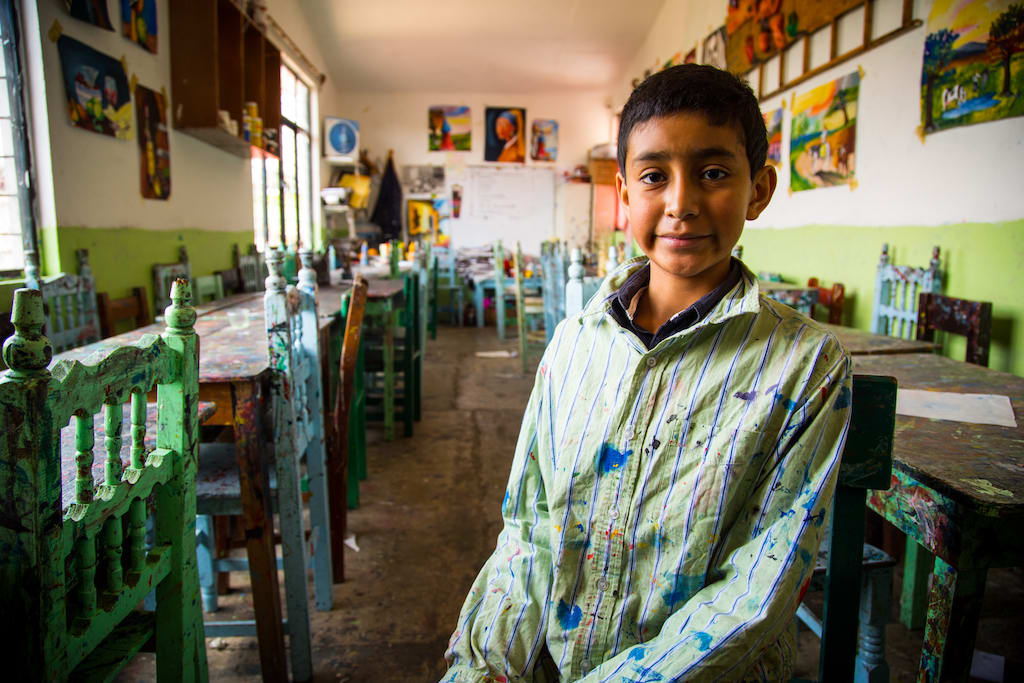 Today, Hector is more confident in his abilities and in his worth. He is learning how to face the pain of his past in healthy ways, while opening up the door to a better future. He sees God's hand in his life. He is blossoming in his home and his school life.
"I think that what is beautiful must be even more powerful than sadness," he says. "I think that this gift will serve me so that I can change the world and support many others. My future will be colourful and plentiful."
Colours now fill every corner of Hector's young life with beauty and joy, pushing out the darkness, ushering in a brand-new beginning.
____
____
Being caught in the darkness of poverty can make it hard to see beauty in the world. Will you give another child a chance to push away the darkness and discover themselves through art?
Give Art Classes
Being caught in the darkness of poverty can make it hard to see beauty in the world. But when you give a child the chance to enroll in art classes, you are helping them develop an artistic expression that leads to greater self-reliance and discovery.