Growing up wasn't easy for Patrick. His father was a violent man. He drank a lot and beat Patrick's mother. When Patrick grew older, he got tired of the battling, tired of watching his father hurt his mother. He tried to defend her. Any time he did, his father threw him out of the house to sleep outside in the cold. No one stepped in to protect him.
Patrick's father had a petty job at a maize mill. After spending his meagre wages on alcohol every day, he didn't have enough to care for his family. They rarely had anything to eat and their living conditions were bad.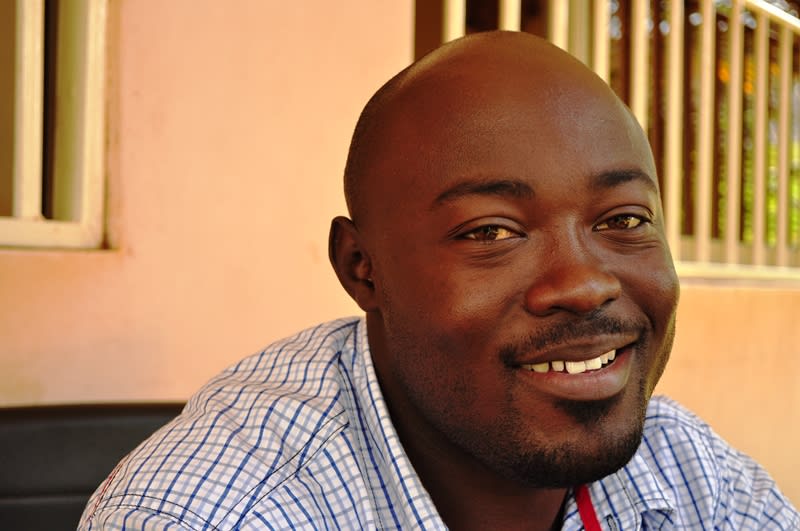 "We used to sleep on the floor," says Patrick. "The situation was so bad that I wanted to run to the streets. We would eat poor quality posho (maize meal) with soya once a day. The food was so bad—but we did not have a choice."
Although Patrick's mother wasn't able to help support her family, she did hear of an opportunity that could—Compassion's Child Sponsorship Program through her local church. She registered Patrick.
"Compassion supported my family a lot. My father would not support me at all. Compassion gave me fees but he could not even buy me books," says Patrick. "I'd go to the cooks and they packed food for me in plastic bags. My family would eat rice and beans or meat."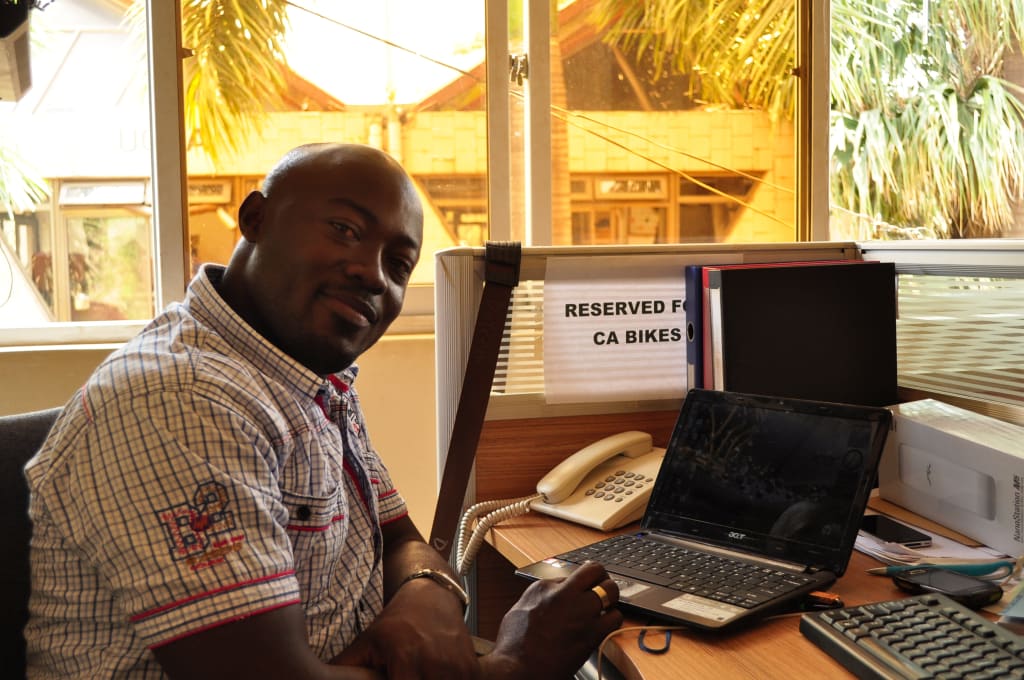 The program also shaped Patrick's character and gave him hope. When he completed the sponsorship program, he applied to the Leadership Development Program—and went to university.
"The leadership program changed my thinking to be humble and not self-centred. I learned this through the service opportunities where we served people in the community. I also learned that God has a purpose for my life. I want to serve the communities and to be humble."
In November 2011, Patrick partnered with two other friends to supply what they call bike ambulances. A bike ambulance is a locally-made carrier covered in tarp. It attaches to the back of a bicycle or motorcycle. The need for these ambulances is great. Most people in remote communities have to ride bicycles or motorcycles or even walk several kilometres to get to the nearest hospital. It's painful and hard on the body, especially when you're sick. It's also risky, because roads are often rough and full of potholes.
So far, Patrick has donated 12 bike ambulances and plans to donate 17 more next month. He's also sold seven bike ambulances and has an order for 45 more.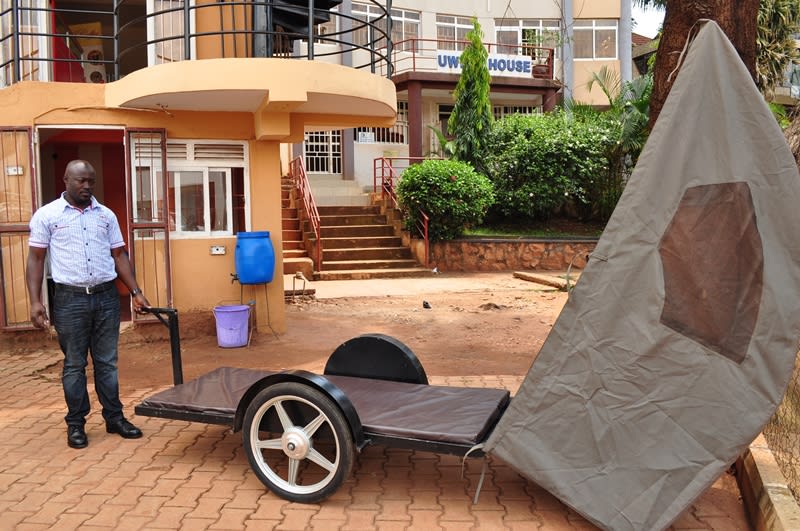 Patrick hopes this initiative will pick up quickly. By donating so many ambulances, he is not only aiding his community but is creating awareness for his enterprise. Many whom Patrick has donated ambulances to have bought more for their own purposes.
"My life has changed," beams Patrick. "I feel good because I am giving back. In Kampala I have what I need to eat and drink, but when I go to remote areas I see how people are suffering with no help. There are pregnant women who have no transport and are in so much pain. These bike ambulances give them an opportunity to travel safely to hospital."
All Patrick wanted growing up was safety and protection, someone to stand up for him and his family. Through the local church and Compassion, Patrick found a heavenly Father who would always love him and a group of people who supported him. Now, he is not only able to protect and support his own family—he's doing the same for families across the country.
Story and photos by Caroline A Mwinemwesigwa