As an adult, prayer can be difficult.
Failed expectations, painful experiences and the suffering we see in the world around us can harden our hearts towards praying to God.
How can we turn towards God with our hands and hearts held open when the darkness around us seems so heavy to bear?
In times of hardship, it can be easy to ask: is God still good?
I wonder if that's why Jesus held up children as the model for the greatest in the Kingdom of God.
Matthew 18:1-5: "At that time the disciples came to Jesus and asked, "Who, then, is the greatest in the kingdom of heaven?" He called a little child to him and placed the child among them. And he said: "Truly I tell you, unless you change and become like little children, you will never enter the kingdom of heaven. Therefore, whoever takes the lowly position of this child is the greatest in the kingdom of heaven. And whoever welcomes one such child in my name welcomes me."
____
Esther's story
There is something special about the innocence of childlike faith. It's the kind of faith that prays without any doubts or pretenses, trusting that God is exactly who He's revealed Himself to be: good, kind, faithful and loving.
This is the kind of faith that 10-year-old Esther has.
Esther lives with her parents and two siblings in Burkina Faso. Although they live in extreme poverty, Esther's faith continues to grow despite her family's hard circumstances.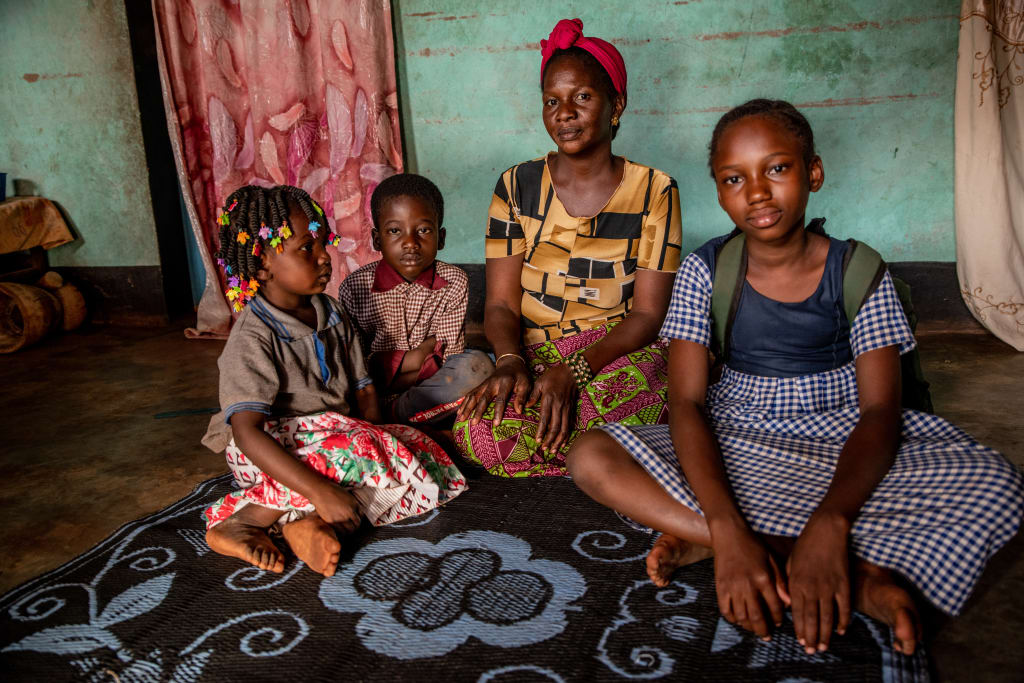 The highlight of her day is going to her Compassion centre where she gets to learn Bible stories and how to pray to God.
"Through the Bible stories, I know that God is good and if I put my trust in Him, Satan cannot defeat me. At the age of five, I decided to follow Jesus. Since then, I have been putting my faith in God during the good and the tough times. I pray to God when things are good as well as when things are bad," Esther says.
One Bible story that Esther recently learned about at her Compassion centre is the story of Moses and the Israelites. She recounts how God parted the Red Sea for them while they escaped from Pharoah's army and then how He provided manna and meat for them while they were in the desert.
These Bible stories are what inspired a bold faith in Esther when she needed it most.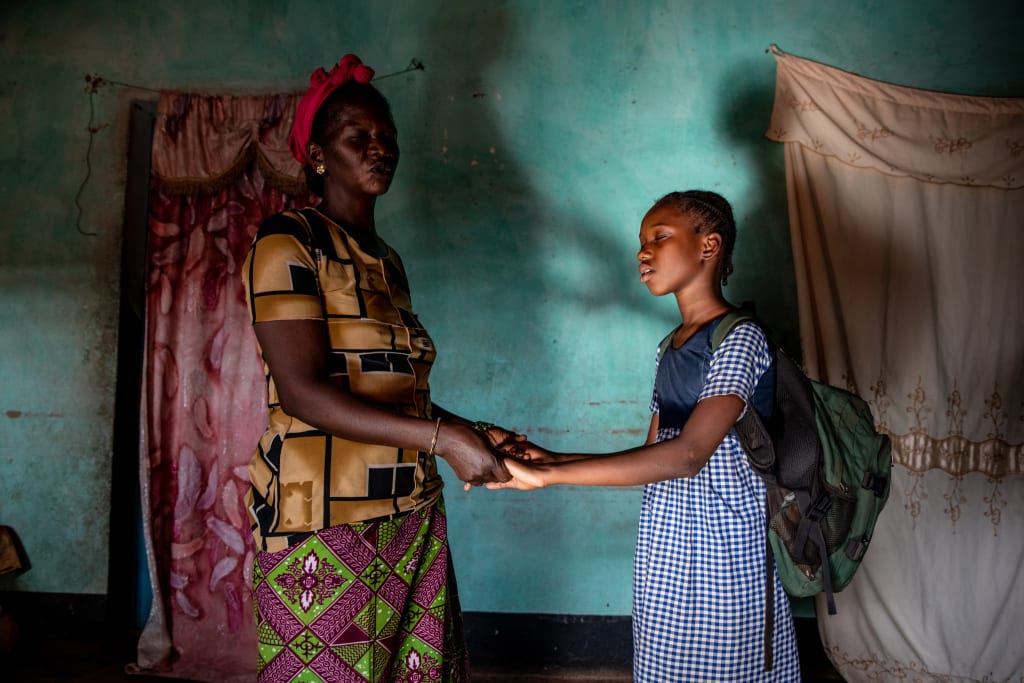 A few months ago, Esther's mom, who works as a hairstylist, and her dad, who works at a laundry shop, were in a really hard financial situation. They both had no money and had to tell Esther that they were unable to buy food for her and her siblings. Their last meal was a light porridge.
Instead of giving in to fear, Esther recalled the Bible story she had learned at her Compassion centre.
"I remembered the story of Moses and how the Lord brought food and meat to His people. So, I joined my mother in the living room and we started praying around 10 am. I said, 'Lord, please give my mother the money she needs to buy food and cook our meal, dear God. Please give my father the amount of money he needs, too. Amen," Esther says.
Thirty minutes after Esther had finished praying with her mom, they got a phone call. It was the Compassion centre director telling Esther's mom to come to the centre for something.
What happened next is what Esther calls a miracle.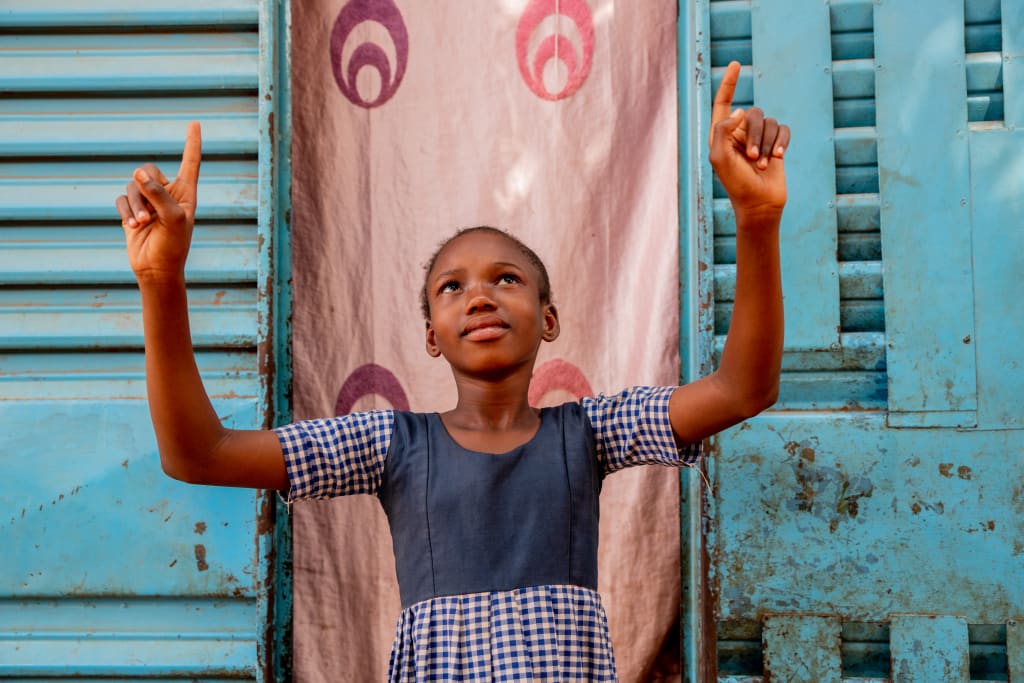 "I was surprised to see my mother coming back home with a big smile. I jumped, clapped and danced for God had answered our prayer instantly. Yes, God had provided our daily meals! My mother received a bag of rice and cooking oil at the centre as food support. My mother quickly lit a fire on our stove and cooked rice with peanut sauce that I enjoyed with my sister Rachel and my brother Bienvenu."
Esther's testimony
"It was hard for me to pray without knowing how and when the answer would come but I knew that God wouldn't remain silent… I can testify that nothing is impossible to God. When you pray, He answers. Up to now, we have not lacked food anymore and I am so happy for God's provision. To all those who are still waiting for their prayer requests to be answered, I would like to tell you not to be discouraged. Continue to pray because God is almighty, and He never comes too early or too late. When God answers, it is always a timely blessing. So never give up on prayer."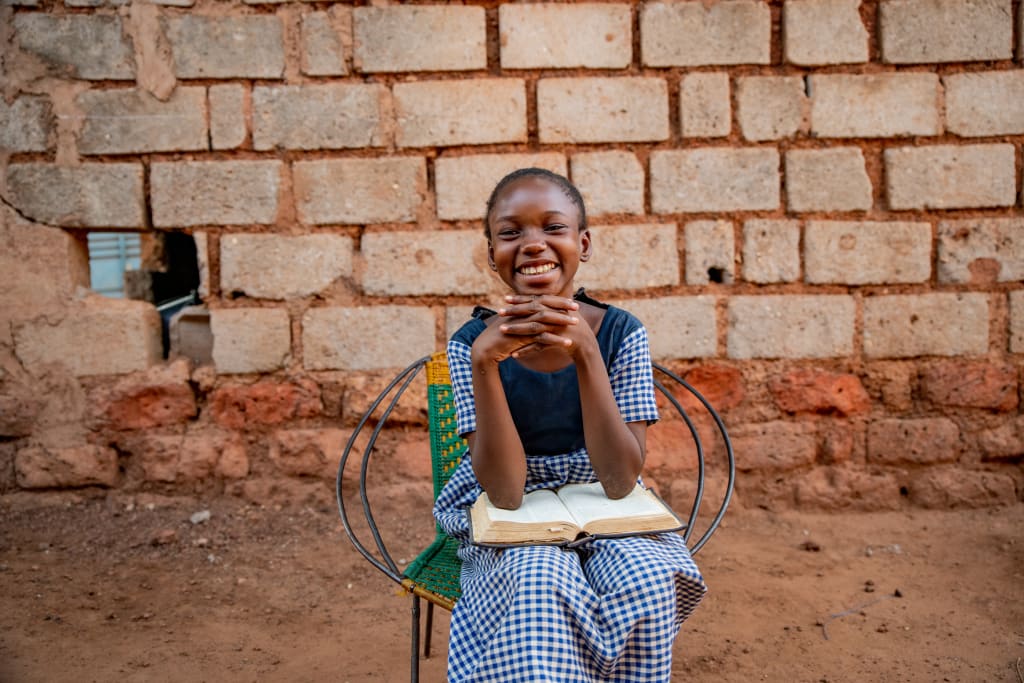 I wonder if when Jesus was talking about us changing to become like little children, He had Esther in mind. A little girl who unwaveringly believes that God is Jehovah Jireh–her Provider.
This is the power of consistent generosity. When you make the commitment to sponsor a child, you're doing so much more than just helping to provide for their physical needs. You're also providing an opportunity for them to meet and experience Jesus. In a world where children like Esther are often pushed to the margins and seen as just another hungry mouth to feed, at their Compassion centres they're able to learn about a God who is known as El-Shama, the One who hears them.
____
Help a child like Esther grow in their faith.
Hebrews 11:6
And without faith it is impossible to please him, for whoever would draw near to God must believe that he exists and that he rewards those who seek him.