Blowing out the candles on a birthday cake. Sharing a pepperoni pizza with friends. Spending a day at the beach.
For those living in comfortable economic conditions, picking up the phone and ordering a pizza on a Friday night may just be normal. But for kids who live in poverty, "ordinary" indulgences we experience in Canada are not so ordinary.
Our church partners in Brazil set out to give 11 local kids a chance to try anything they wanted—big or small—for the very first time. Here's what they asked! And their reactions? Absolutely priceless.
____
Wish #1: Eat a Hamburger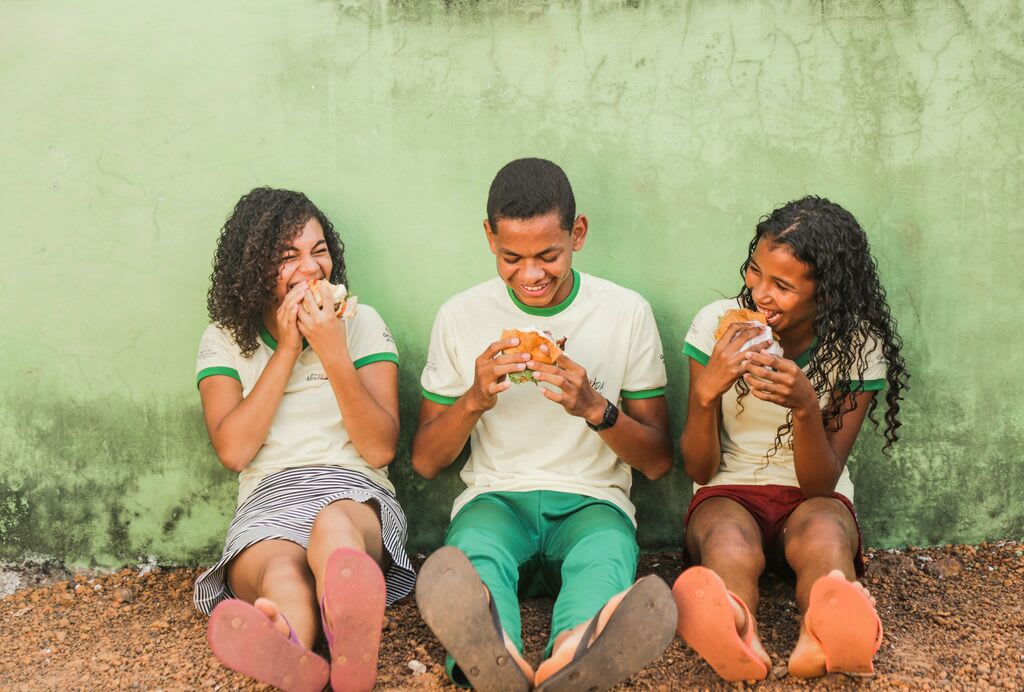 Kellyn, Antonia and Djalma had one common desire: to eat a juicy hamburger for the very first time. Despite its simple recipe, hamburger is not a priority on any of their families' shopping lists.
"I know hamburger is not very expensive, yet we have no money to buy it. That's why I always wanted to eat a hamburger," says Antonia.
"It was as good as I thought!" says Kellyn.
____
Wish #2: Have a birthday party!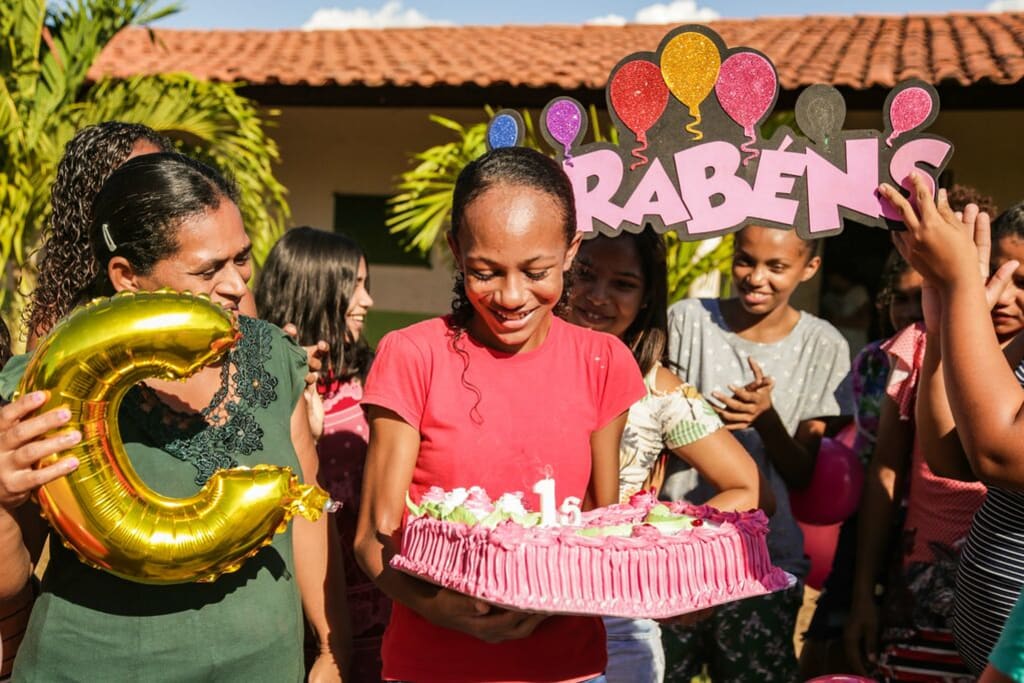 For Carla's 15th birthday, she longed for a real birthday party.
"Usually on the day of my birthday, my family wakes up and congratulates me. When I saw other kids singing and having a birthday party, I was a little sad because nobody every sang Happy Birthday just for me with a cake and candles," says Carla.
So, on a sunny Wednesday afternoon, volunteers from Carla's Compassion centre called her in. Putting a blindfold on her eyes, they led her into the courtyard for a big surprise.
"When I saw my cake, I was astonished! I was delighted. My cake was so beautiful! It was white and pink. My friends were there with me too! My first birthday cake completely mine. It was tasty! I am so happy!" says Carla.
____
Wish #3: Go to the beach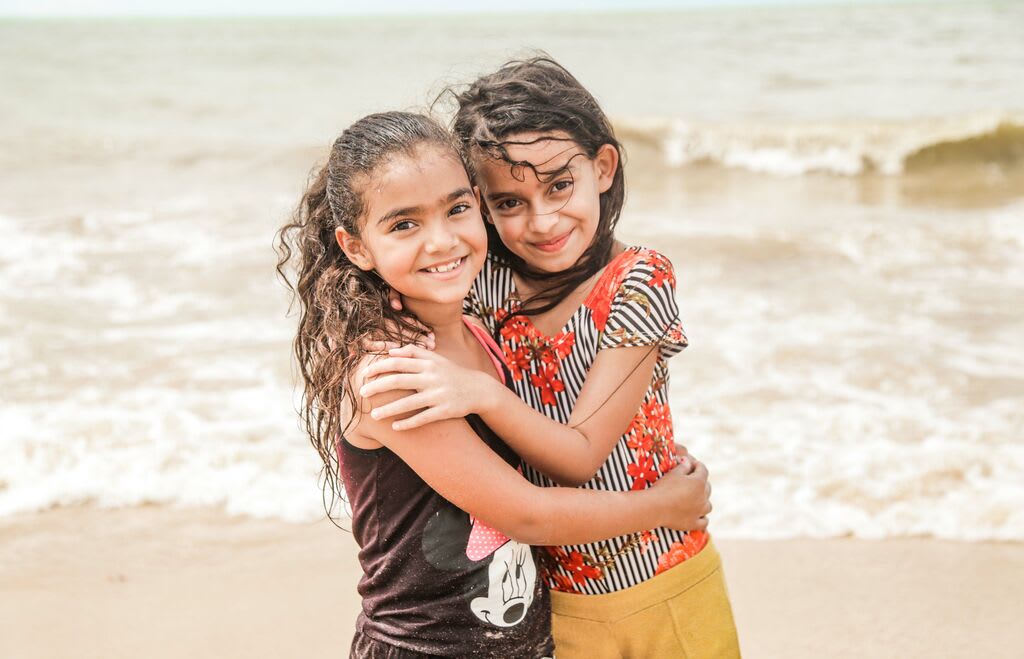 Ryany and Kissia live just two hours from the ocean, but have never had a chance to go.
When they found out their dream to visit the ocean was coming true, they were full of expectation and anxiety. What would it be like to finally stand beside the open ocean?
"I had only seen the sea on TV. My friends said it's infinite, but I never understood what that meant. I thought it was the size of a huge pond. I knew it was big, but it's much bigger than I thought. It's so big! I feared to come in, and the waves take me to the bottom of the sea. I got very nervous, but it was cool to play on the beach sand and jump the ocean waves," says Ryany.
"I hardly slept well, thinking about what it would be like to see the sea for the first time! It's much bigger and beautiful than I imagined!" says Kissia.
____
Wish #4: Eat a pizza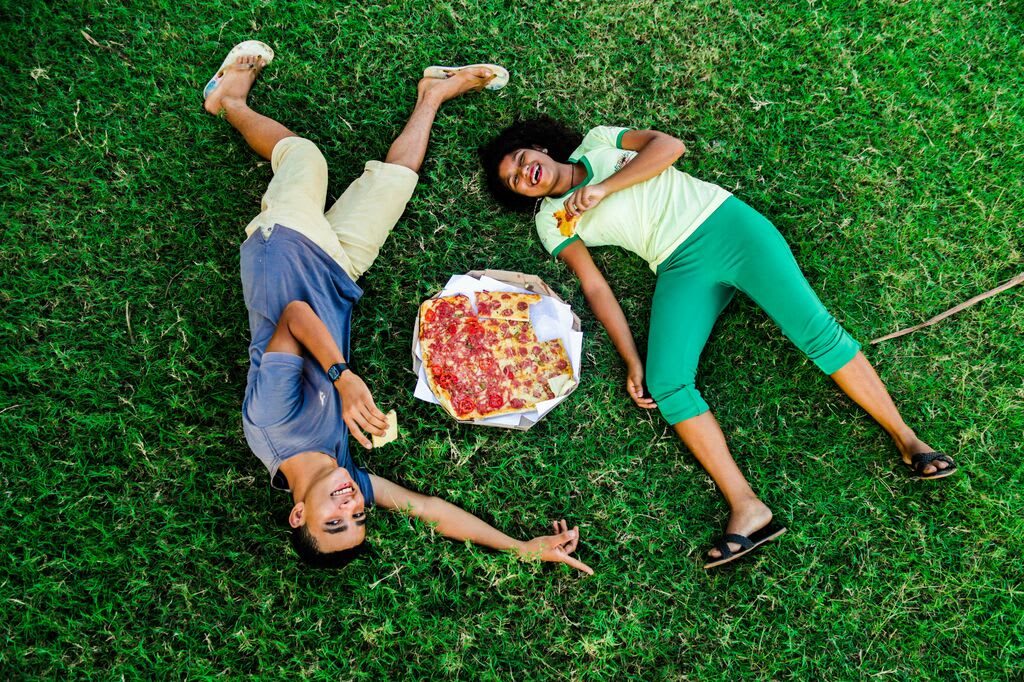 Jessica and Carlivan have always wanted to bite into a cheesy slice of pizza. Though pizza is considered accessible to many people, it's not on either of their families' priority list. That's why eating pizza is such a significant joy.
"I wanted to try pepperoni and cheese pizza! People should be more grateful for what they have because a lot of people don't," says Jessica.
"It's been a long time since I wanted to eat a pizza. It was a surprise to me. I was thrilled because I had never eaten [it] in my life. I was so glad!" says Carlivan.
____
Wish #5: Try sushi rolls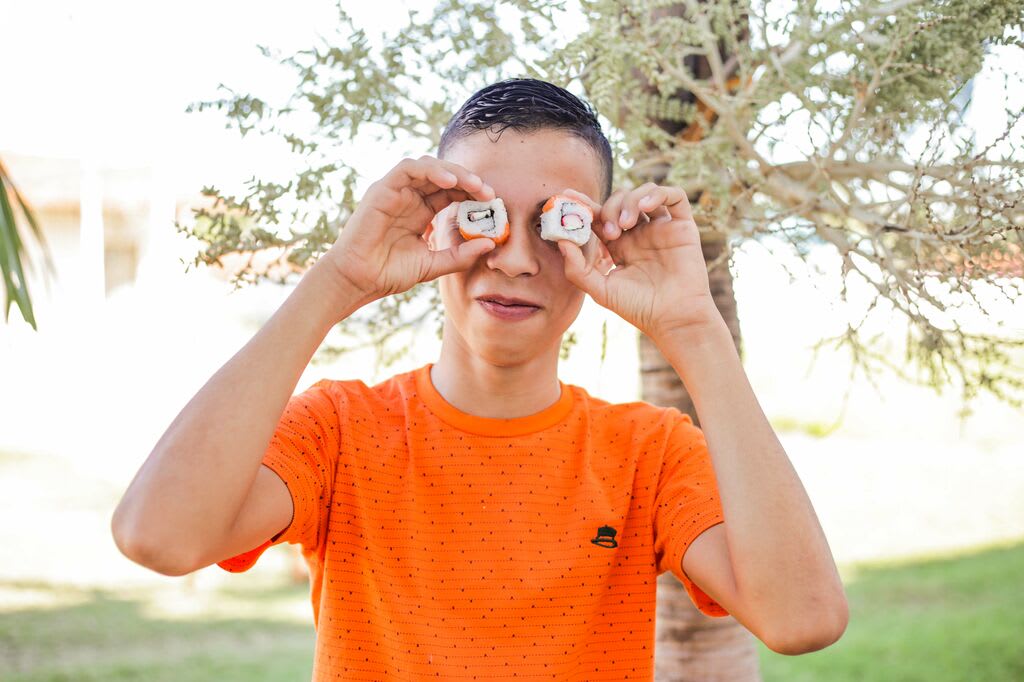 Marcelo is fascinated by Asian culture. That's why this 15-year-old became so curious to know what Asian foods—which are so different from what he knows—would taste like. Sushi, in the Brazilian style, is quite popular all over the country, but it's still an expensive food for the lower income families.
The first tasting didn't quite go as planned. After chewing a few seconds, Marcelo's face fell flat.
"I didn't like it very much. But it was good to know what the taste is like! I was curious to know what it was like. So even though I didn't like it, I'm pleased", says Marcelo.
____
Wish #6: Own a book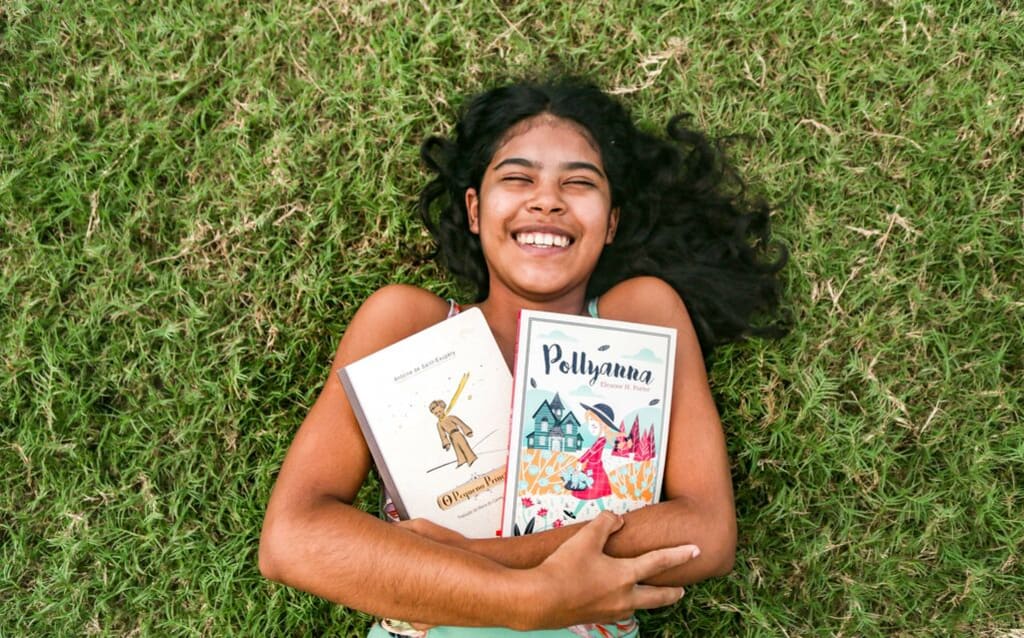 Ana Vitoria is in love with books, but has never had any of her own. The books she's read in the past were downloaded from the internet. She used to read the books on her cell phone, which broke last year.
When Ana Vitoria received her first two printed books, she simply couldn't hide her emotion.
"My dream has always been to have real books, a bookcase full of them. I'm so grateful. I never read physical book; this is my first book! I will read my books a lot. I will read very quickly," says Ana Vitoria.
____
Wish #7: Own blue running shoes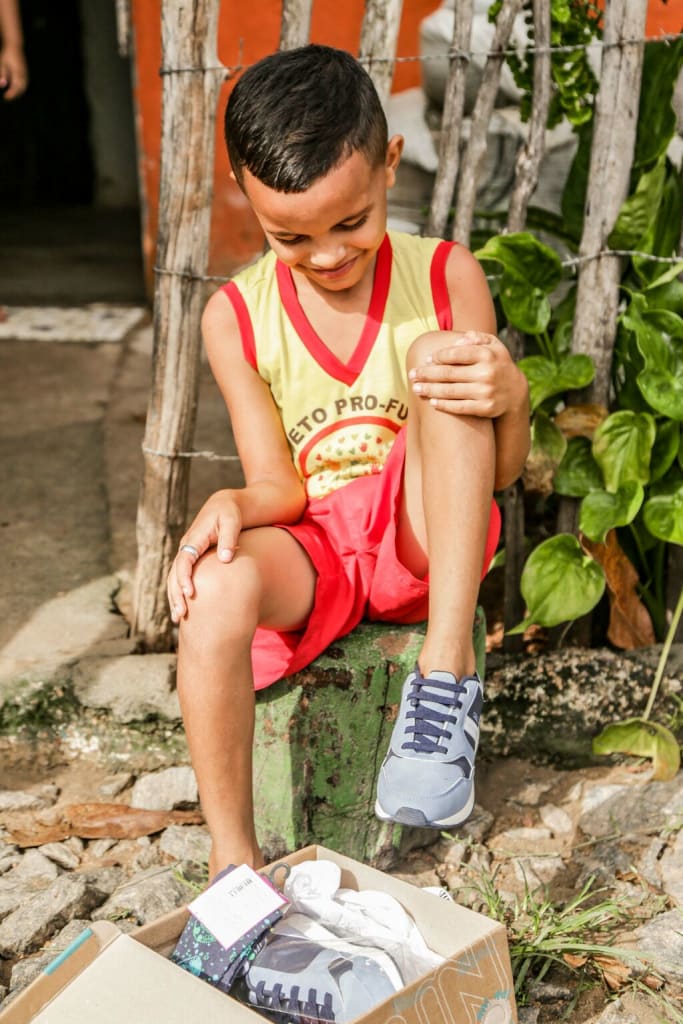 Francisco's father, Antonia, works in the landfill collecting plastic and metal material in order to provide for his family. With this work, Antonia is not able to provide as much as he would like for his family—including new footwear.
One of little Francesco's dreams was to have a blue pair of shoes to replace his sandals—his only pair of footwear.
"My dream is to have beautiful shoes. Blue shoes!" says Francisco.
When Francisco received his first pair of shoes, he was ecstatic.
"I love my new shoes! They are blue!" says Francisco.
____
This Thanksgiving, think about the simple pleasures you tend to take for granted. Be intentional about being grateful for each of those things, just as the children in the story urged. What are some simple pleasures that you want to give thanks for this year?
Comment below!