Compassion centre directors are the nurturers who have seen firsthand how love and connection can help children develop holistically as God intended. Chosen by their local community, centre directors have the responsibility to manage a team of dedicated staff, and together ensure that they know, love, and connect with between 150 and 250 Compassion-assisted children. 
Almost 220 children are registered to a Compassion centre, on average, in Bangladesh since Compassion began its work in the country almost two decades ago. Spread across the country are 176 centre directors, from the hilly tea fields in the East, well-known mangoes in the West, the Brahmaputra (Ganges) River on the North and the stretching coast of Sundarbans in the South. Together, the centres support 39,700 children.  
Today, we meet Compassion centre directors from Bangladesh. The leaders of Compassion centres from all over the country with a common love for God and a desire to see children released from poverty and unleashed into their full potential.  They share with us parts of their journey and insights into what it means to be a Compassion centre director. 
 ____
Love and connection make all the difference
Durlave is an experienced director at a centre in the tea fields of Bangladesh. He has worked at a remote child development centre in the tea fields for nine years. Durlave is one of over 8,000 Compassion centre directors around the world and one of the 176 centre directors in Bangladesh.
Born in a minority Garo community, Durlave left his home, family, friends and community behind to live in the remote tea field village. "I joined the Compassion centre when I had just graduated and had a year's experience at a local NGO. I thought, what could be better than working for an international NGO in the middle of nowhere in the tea fields of Bangladesh?" says Durlave. With a passion to impact the world around him, Durlave began his journey as a Compassion centre director.
"When I arrived, the community didn't have the faintest of idea what the world was like outside the tea field. So, I took a few of the elder children to the airport, 130 kilometers from the centre. It was a priceless moment to watch the children stare at the airplanes for the first time in awe. As much as it was a remarkable moment for them, I was equally inspired to bring them out of their shell," Durlave shares.
Durlave and his dedicated team spend most of their days engaging the children in games, dance and singing. A time of connection that continues to facilitate trust and relationship between the centre team and the children they serve. "The children in the field are like any other child around the world—they have dreams and talents to achieve in their lifetime and shouldn't be bound by boundaries. They remind me that love is patient, love is kind. When I show the children how much I loved them, simply by just visiting them, crying with them and laughing with them, every parent gradually softened to the extent that even when parents can't handle their teenage children, they would come to the Compassion centre to get solutions," says Durlave.
"I began visiting children's homes myself and spoke to their parents so that they could grow familiar with me. On making the visits, I was able to observe that there were school dropouts, signs of verbal and physical abuse and alcohol use in almost every home that I set foot in. The tea field workers earned a wage of 110 Taka (CA$1.60) in a day. It was barely enough to get two meals, besides other basic needs for any individual in the world. My visits to the children's homes gradually became a regular practice. It wasn't an option for me to visit them—I needed to visit them," says Durlave.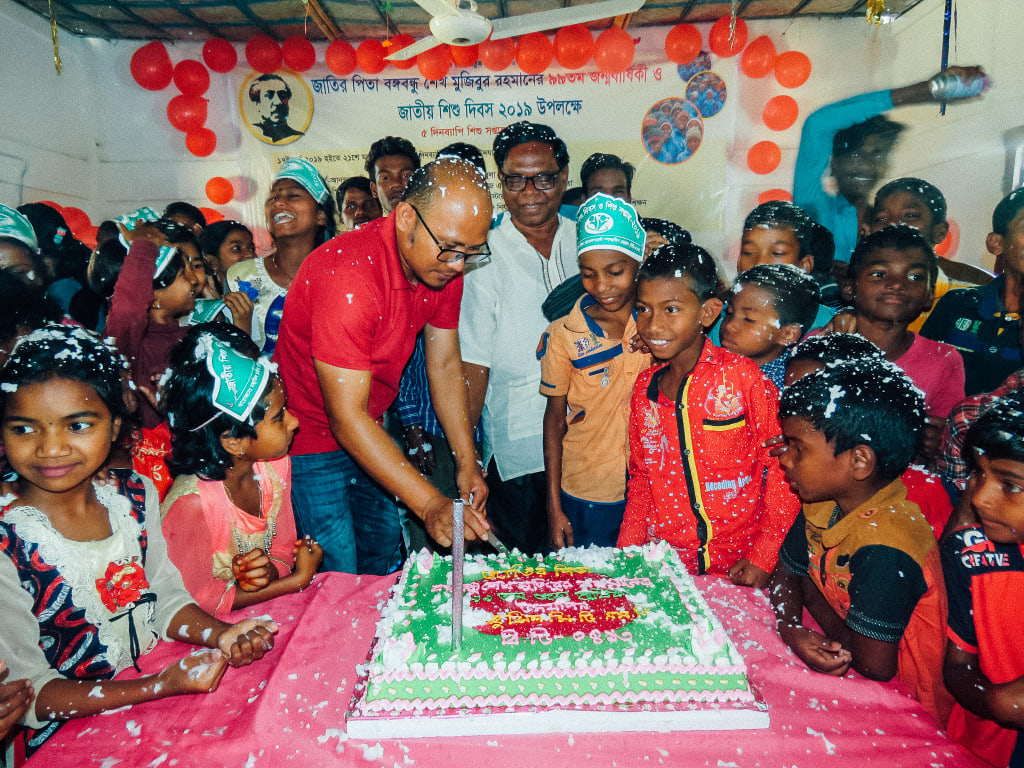 Durlave's commitment grows with every child he connects with. "In this community, I have had the opportunity of a lifetime to serve an entire neglected community who have been oppressed for far too long. When I see the children cheering and having fun playing, I realize my purpose in life."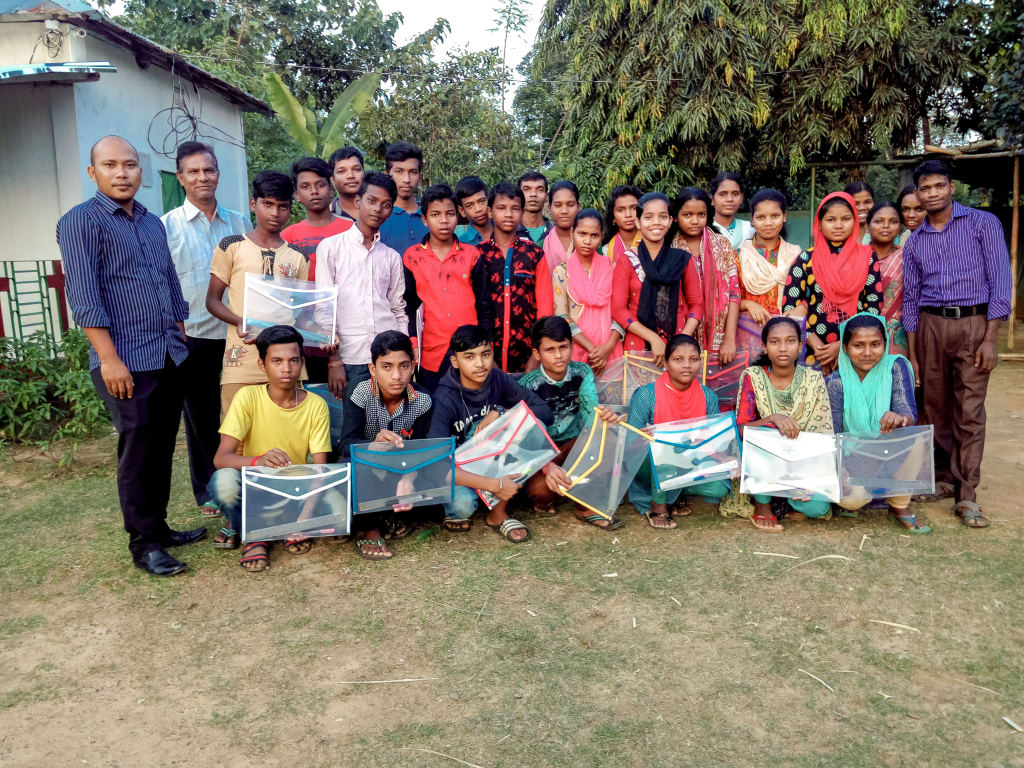 "It's been nine years since I joined Compassion and over the years, I can humbly say that our centre has been blessed with an activity room, a computer laboratory, toilet, water pump, electricity connection and internet connection with the support of the Complimentary Interventions fund. These facilities were introduced to the village for the very first time," says Durlave. "Today, it's the same tea field that it was nine years ago, but with Compassion's presence, now the happier side of the coin in the children's lives can be seen. All it took was a good nurturing of patience, love and affection."
____
Our own story motivates the children we serve
Bivash's story is a motivation for the children at his centre. Raised by parents who were farmers, getting an education wasn't easy. "My parents struggled to educate me after our country's independence, but my siblings and I made the best use of the public schools and universities. Now we encourage the children that we serve to do the same," says Bivash.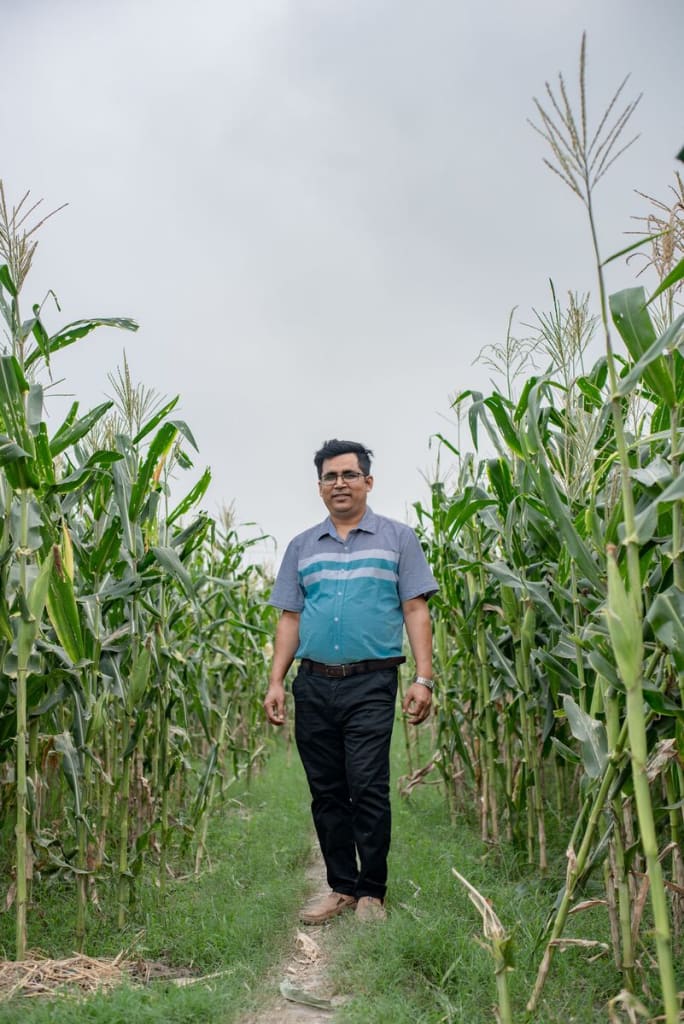 During the pandemic, the children at Bivash's centre were inspired to start their own farm full of different kinds of vegetables.
____
We found a way despite overwhelming challenges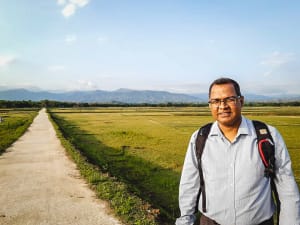 Bisu recalls the challenges he faced when he began his journey as centre director. With no electricity, staying connected with his colleagues around the country was very difficult. "When the centres were launched, we had to precisely fix dates and time to remotely connect with the Compassion Bangladesh country office when we were having a meeting. But all that has changed for good in the past decade, when Compassion was able to bring about electricity connection for some centres," Bisu shares.
____
Our presence makes the children feel safe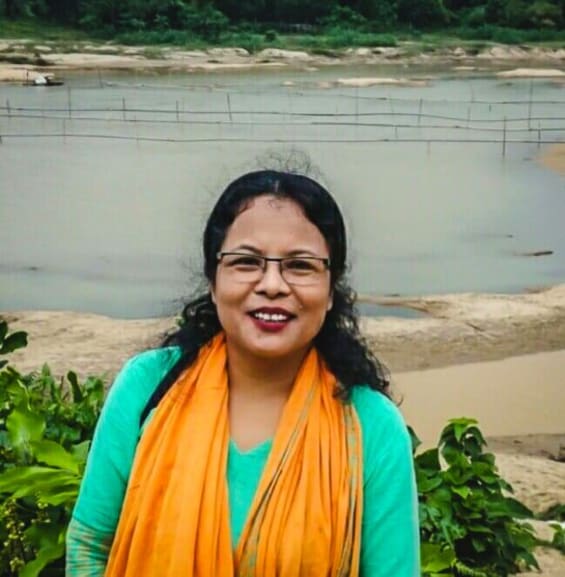 In the small town where Shibani serves as centre director, elephant attacks are common. "These attacks are very unpredictable and can happen any time of the day. But when it's all over, we try our best to stand beside every child and let them know that we are there for them," she says.
____
Centre directors are some of the many heroes of Compassion's ministry. With passion and commitment, they serve in ways that make immeasurable impact for children and families living in poverty.
Even as they have been impacted by the pandemic, Compassion centre directors around the world have adapted to meet the unprecedented needs of their neighbours with humility and resilience.
They're finding ways to do good, even and especially right now.
Will you join their effort?
Sponsor a child from Bangladesh
Photos and field reporting by J. Sangma