38 million. It's the number that represents the total population of Canada today.
It's also the number of people who were living with HIV by the end of 2021, according to World Health Organization. This astronomical number is a significant increase from 30.8 million in 2010.
36.7 million of those affected in 2021 were adults and 1.7 million children under the age of 15, though the weight of the epidemic continues to vary between countries and regions.
Sub-Saharan Africa is the most severely affected by the epidemic. Nearly 1 in every 25 adults living with HIV account for more than two-thirds of the people living with HIV worldwide. It continues to have a significant impact on individuals, households, communities and the economic development of nations. Many of the hardest-hit countries are already fighting a varied number of infectious diseases, food insecurity, poverty and other local problems. All this creates the perfect storm, exacerbating the burden of the epidemic in many regions.
In Africa, the regions most affected by HIV are East and Southern Africa, where Compassion continues to support HIV programming in six countries.
Heartbreaking diagnosis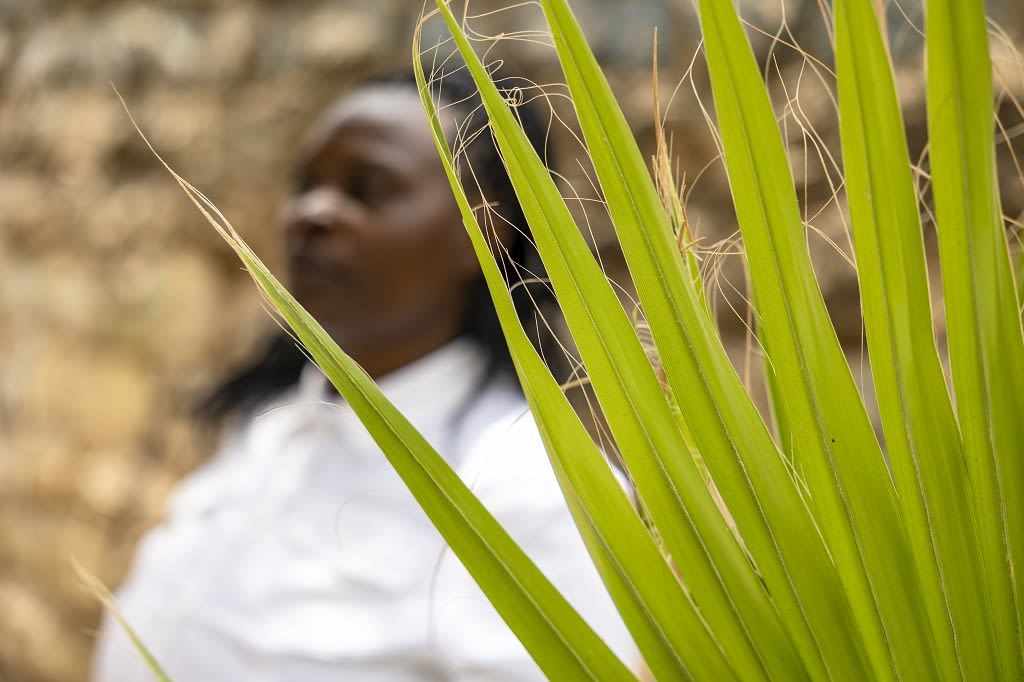 *Mercy from Kenya knows what it feels like to endure the stigma and hardships of living with HIV while being the primary caregiver for her children.
When Mercy found out she was HIV-positive, her whole world came to a halt. But nothing prepared her for the devastating news that soon followed. Her baby girl, Dorcas*, was born HIV-positive. Mother-to-child transmission (MTCT), also known as vertical transmission— that is, when a mother passes on the virus to her child during pregnancy or breastfeeding—is mainly how HIV is transmitted to children under 15 years old. This problem is significant in the Sub-Saharan African countries, which bear the highest burden of children living with HIV.
Just a few years earlier, when she was pregnant with Dorcas, Mercy received the dreadful news that she was HIV-positive. Disoriented and confused, she listened as the doctor gave her brief counselling to encourage her, but all Mercy could think about was the baby growing inside her, her other three children and her husband, who was already struggling to provide for their family.
When she returned home and shared the news with her husband, the news quickly spread beyond the walls of their small home. The whispers and strange looks from the neighbours suddenly began.
"I faced a lot of stigma from our neighbours, and they would talk behind my back, calling me names," says Mercy.
As though that was not hurtful enough, Mercy endured stigma, abuse, mockery and neglect from her husband as well. Following her diagnosis, he started to spend more days and nights out of their home. Soon enough, he wanted nothing to do with the family. So, he sent them away to their rural home while he stayed back in the city.
Back at home in Western Kenya, life was difficult for Mercy and the children. Still healing from giving birth, she couldn't work, and soon, her husband stopped sending upkeep money.
"I couldn't bear to see my children suffer, and I knew at least in the city I could find work and provide food," says Mercy. "My father-in-law asked my husband to come to take us back to the city."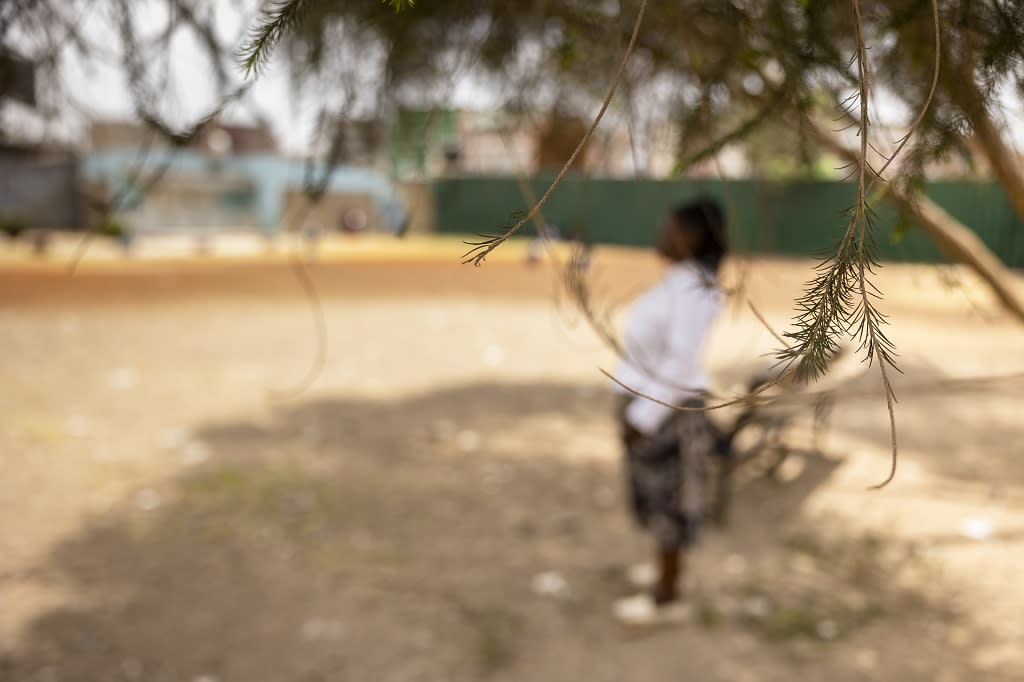 With no support from her husband and needs mounting for her four children, Mercy started doing odd jobs like washing clothes and cleaning homes. Her older school-aged children needed school fees.
"I did not go to school, so I made it my mission that all my children get an education," says Mercy.
But Mercy's poor health made it hard to keep any kind of work and meant they were always on the verge of hunger. Especially now, with the food crises, the struggle to survive is even more desperate. Her children began to lose weight, and Dorcas' health was also deteriorating. Living with HIV meant that good nutrition was critically important, but the family never had enough food—that is, until the miraculous intervention that brought the family back from the brink.
Hope renewed
When a neighbour informed Mercy that a nearby church was registering children at the Compassion centre near her, it seemed like an opportunity almost too good to be true.
In hope, Mercy took little Dorcas to the church. To her great joy, Dorcas was registered into the program when she was three years old.
Joining the Compassion program was a great blessing for Mercy. "At the church, I constantly received encouragement and support," she says. Over the next decade, with the program's support, Mercy built a life for herself and her children. Dorcas received the medical support she needed to grow strong and healthy.
"Every day, I praise God for leading me into the Compassion program," says Mercy. "The help the centre gives is so valuable, especially during this time of high food prices."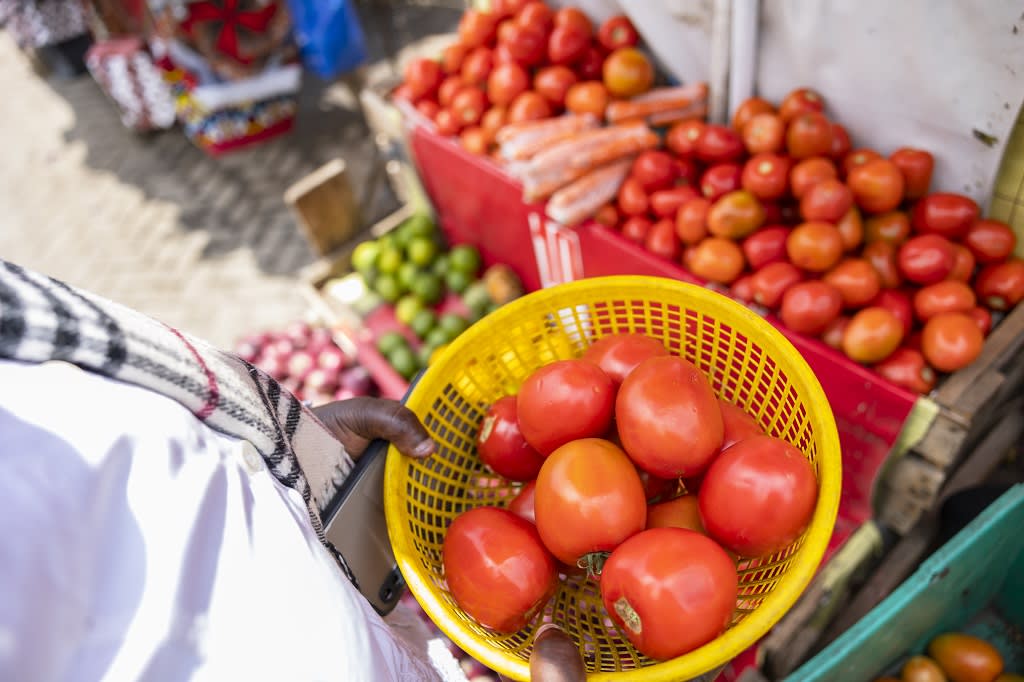 Now, Mercy is a community health volunteer. She spends her days encouraging and teaching women in the community who are also living with HIV. She is determined to show them that they can continue living and bring light to those around them.
As for her daughter, Dorcas is now 14 years old and preparing to complete her final primary school exams before joining high school. Those early days of fear and illness are a terrible memory, but Mercy is grateful that her daughter can look to the future with better health and new confidence.
"I thought she was going to die—but she is still alive and going strong!" says Mercy.
____
You can help others like Mercy access the health care and other basics they need to survive and thrive with dignity and compassion.
*a pseudonym