In this story:
How Canadians made a massive impact through Giving Tuesday 2018
How a cow is changing the life of a mother-son duo in Rwanda
____
Do you remember Felix?
His mother, Freya*, struggled to provide Felix and his siblings with their basic needs because of her HIV. The local Rwandan church saw many families in the community just like Felix's, suffering from HIV-related poverty.
During the 2018 #PasstheMilk campaign, our Rwandan church partners called upon you—the larger Compassion family—to bring health and hope to families living with HIV-related poverty. Your response was overwhelming, and we reached our goal to give a cow to families suffering from this crippling form of poverty. Incredible!
And Felix? Well, let's just say, he's made a new best friend.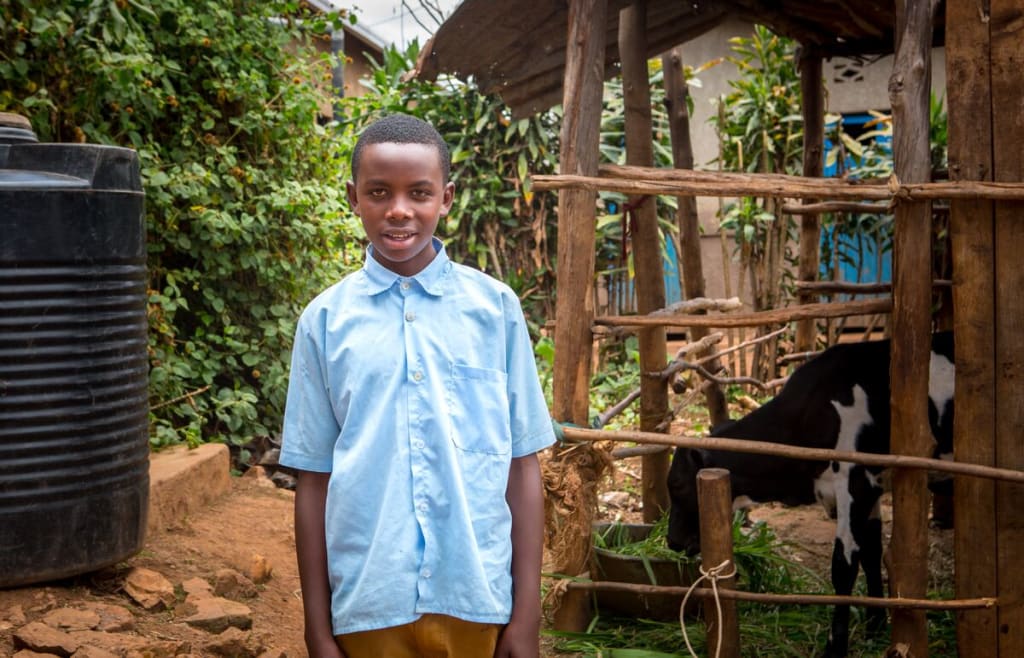 "During my free time, I go and look for grass for the cow. Can you believe that the cow recognizes me? It's able to sense my presence even when am still at the gate. I really like it," says Felix.
"The cow we received changed our lives for the best."
"I'm now empowered, and my future is bright. I would be the happiest person if my sponsor came and shared a cup of milk with me. [I want to] show them my gratitude."
Felix's mom, Freya*, has seen her family's life completely alter since they've received their cow.
"The cow we received changed our lives for the best. We were able to drink milk and we are very healthy now. I sold the surplus milk and we got enough money to buy a goat and land for cultivation. We didn't have land before, but we now own a big garden and we use the cow dung as manure for the garden," says Freya*.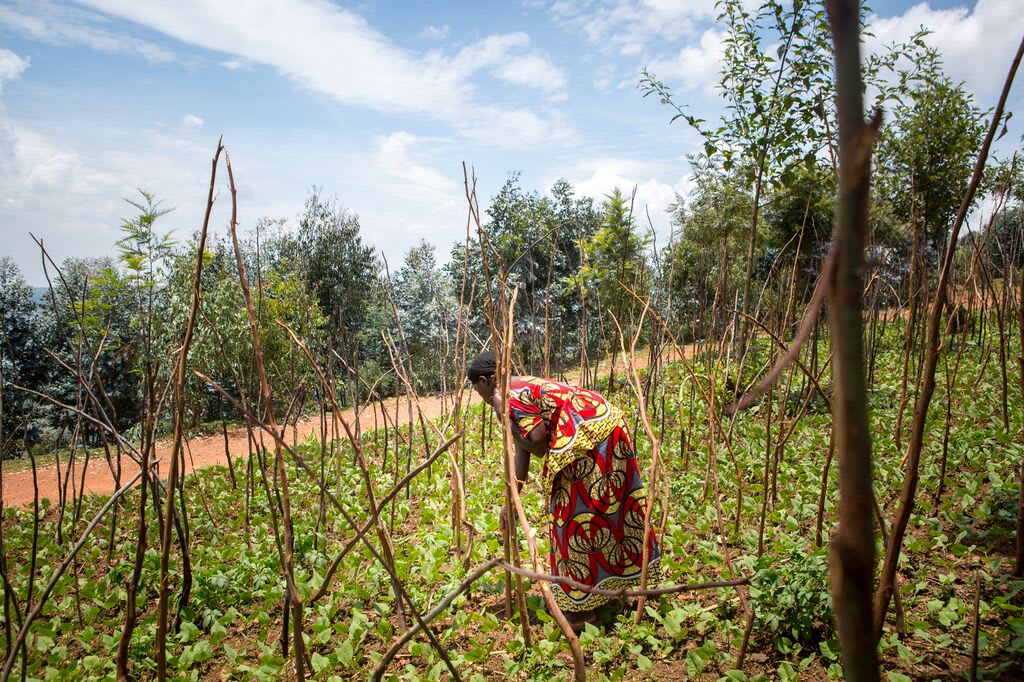 "When the cow delivered its first calf, we gave it to another family. Whenever our neighbours need manure they get it from us. We also share milk with them. At our local church, I always offer milk for our visitors," Freya* says.
The hope of this gift is contagious. Just as you passed the milk to families like Felix and Freya*'s, they too are passing this gift to others. Thank you for helping release hope, freedom and reconciliation from the stables. God is working in unique and wondrous ways to bring restoration to his Church. Praise the Lord!
____
Want to read more stories of how Canadians like you are making a real difference in the lives of families in poverty?
* a pseudonym