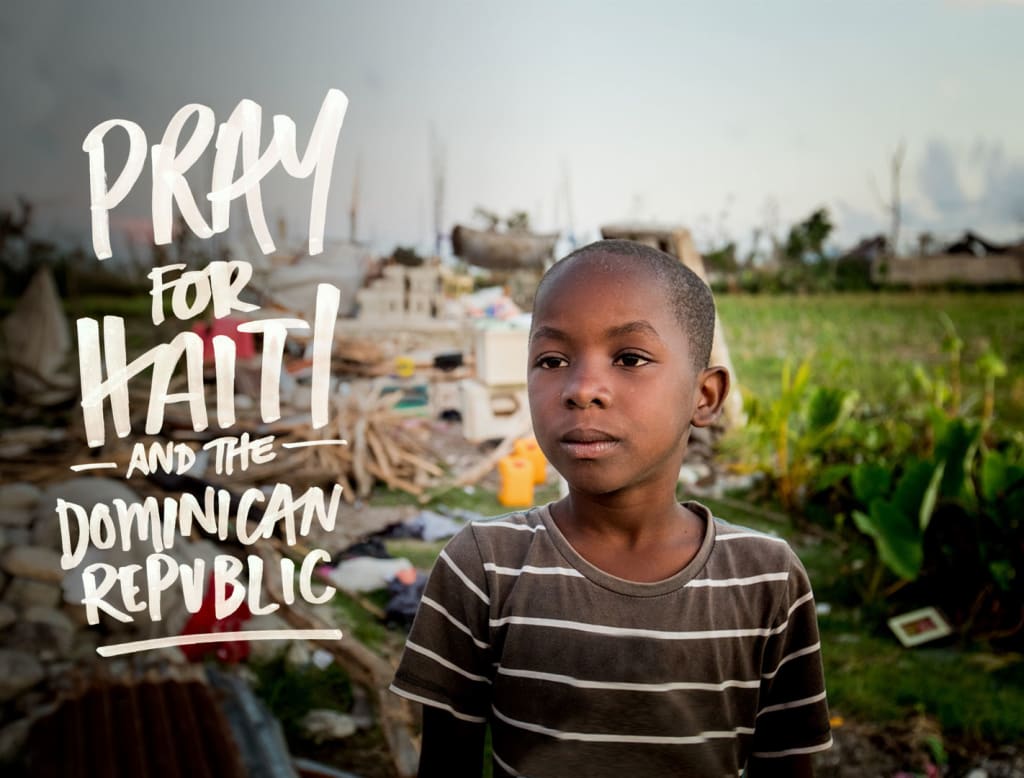 Hurricane Irma, which intensified into a Category 5 hurricane on September 6 (the highest category possible), is barreling through the Caribbean. It has already passed over several islands, including Antigua, Barbuda, Saint Martin and Saint Barthélemy. As of midday September 6, it was heading for the Virgin Islands and is expected to pass just north of Puerto Rico, Dominican Republic and Haiti.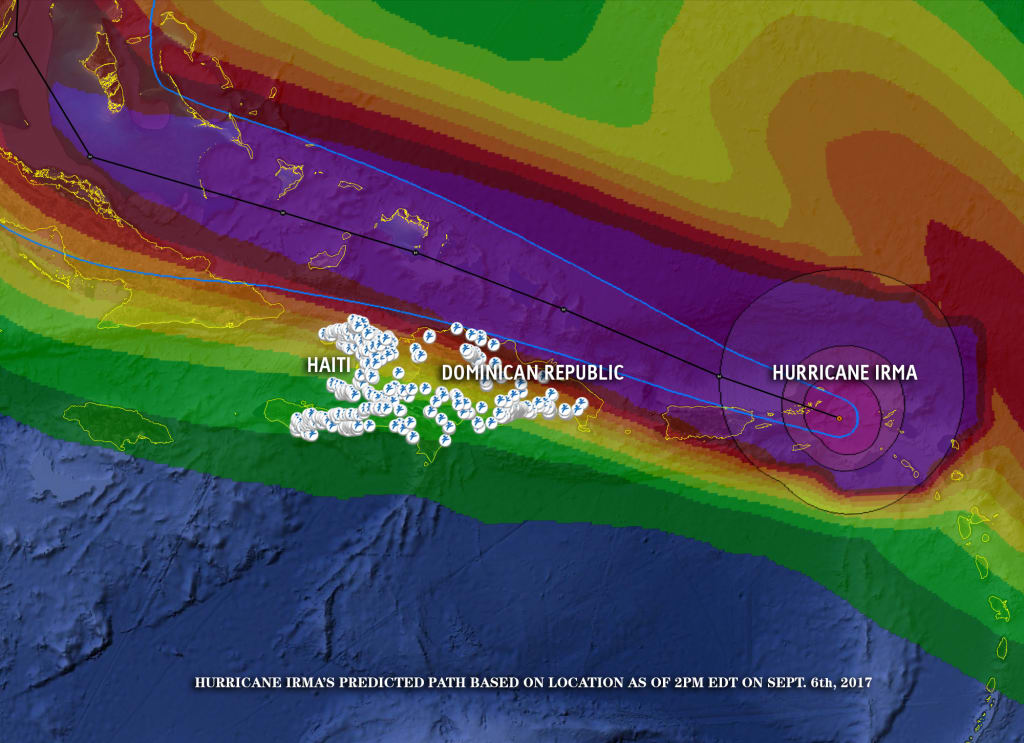 Compassion serves children in both northern Dominican Republic, where the National Hurricane Center expects a 3 to 5 foot storm surge, and northern Haiti, where a 1 to 3 foot storm surge is expected.
Both our Dominican Republic and Haiti office have disaster preparedness plans in place. They are helping our church partners and beneficiaries prepare for the storm and are ready to act in the case that our beneficiaries are affected.
Please join with us in crying out to the Lord on behalf of all those vulnerable to Hurricane Irma.
Pray for Dominican Republic
Our office staff in the Dominican Republic asks:
For prayer for the beneficiaries and their families, for the staff and their families. We also ask for prayer for our neighbour country Haiti.
We have also received these specific prayer requests from our church partners near the path of Hurricane Irma in the Dominican Republic:
DR0523: Please pray for protection for each one of our beneficiaries that live in vulnerable areas.
DR0901: Please pray for the Dominican Republic, for each beneficiary and for their families. Pray that God keeps them safe from Hurricane Irma.
DR0800: Pray that God protects all the children of the country and their homes because, for some of them, their economic situation is so precarious that it would be very difficult to overcome this catastrophe.
DR0404: Please pray for mercy. Pray that God protects every beneficiary and his or her family. Pray that they don't have human losses.
Pray for Haiti 
Our country office staff in Haiti asks:
At this time, we would like you to join us in committing our country to the Lord in prayer and ask protection for our beneficiaries, particularly our children who are in vulnerable communities.
Please be assured that if your sponsored child is impacted, we will contact you. Thank you for standing with our church partners and all the children we serve in prayer!