The Philippines is prone to environmental disasters. Recently, the storms have been stronger and more unpredictable. Rai was the 15th typhoon to strike the country this year and is one of the strongest typhoons known to have ever hit the Philippines. Four million people in 400 cities have been affected by this disaster.
Super Typhoon Rai has caused extensive damage and impact from which the country is still recovering. As always in crises and disasters, Compassion's frontline church partners are already on the ground to respond to these needs in both the short- and long-term relief and recovery.
Their presence and their proximity to the children they serve means that they are able to identify and respond to their needs in a timely manner.
You may be wondering: What has happened in the Philippines as a result of Typhoon Rai? What are the urgent needs? How is Compassion responding? How can I help?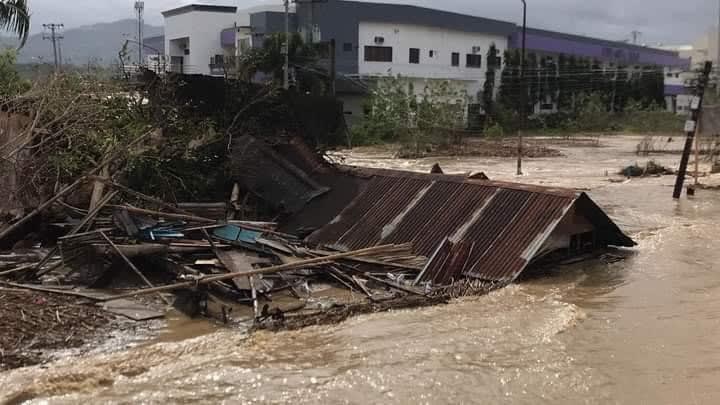 What has happened?
Updated January 20, 2022
Typhoon Rai has intensified already dire rates of food insecurity and malnutrition.
There are shortages of food and clean water.
The storm has displaced many families from their homes.
The temporary shelters families are living in have increased sanitation and safety concerns.
Children and their families are now at higher risk of contracting various diseases, including COVID-19.
12,024 Compassion-assisted children were affected by this storm.
47 churches and Compassion centres have been damaged or destroyed.
9,528 houses of Compassion-assisted children and families and frontline church staff have been damaged or destroyed.
What are the significant needs?
Access to food
Clean water
Safe temporary shelters
Rebuilding and restoring homes
Rebuilding and repairing Compassion centres and churches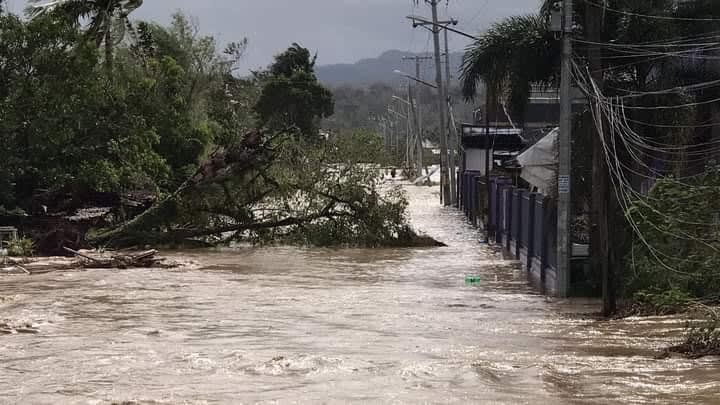 How is Compassion responding?
To date, Compassion Philippines has:
Visited the hardest hit areas immediately.
Listened, encouraged and prayed for our pastors, Compassion centre staff and children and their families in the communities.
Provided food, drinkable water and shelter to children, families and churches in affected areas.
Purchased and distributed:

More than 200,000 food packs
3,285 water filters
1,420 high-grade waterproof tarps

Distributed solar charging kits to Compassion centres whose power hasn't been restored.
Initiated a relief plan which ensures children have drinking water, food kits, medicine, hygiene kits, and psychological first aid/stress debriefing that meets their immediate needs.
Planned an interim recovery plan that provides safe temporary shelter for children and their families so they can continue to learn, process trauma and grow with a measure of stability.
Identified an effective long-term response to rebuild and restore homes and infrastructures to international seismic codes for earthquakes and typhoons
How to help
Prayer
How you can pray for the Philippines
Compassion Philippines
Pray for Compassion Philippines as they continue to provide relief through critical supplies and support
Pray for Compassion Philippines as they continue to strategize and implement recovery and response plans
Pray for the pastors and Compassion staff who have lost their homes and are still working to ensure the safety of each child they serve
Health
Pray for protection against diseases while families are displaced
Pray for protection from COVID-19 as protocols are increasingly challenging to follow in the aftermath of this disaster
Pray for those who are sick or injured to receive the care and attention they need
Support
Pray for the children and families who have lost their homes through this disaster
Pray for food and water supplies to reach children and their families in a timely manner
Pray for generosity and compassion to rise up to ensure children are sponsored and every child is known, loved and protected
Opportunities for action
Compassion Philippines is navigating the complexities of Typhoon Rai and the multitude of ways that it has impacted children and their families. They are relying on the firsthand knowledge and expertise of the local Filipino church partners who know, love and protect Compassion children, not only in crisis but every day. These relationships is what allows Compassion Philippines to respond effectively in the short and long-term by accounting and advocating for the needs of each child.  But they can't meet the overwhelming need without the help of people like you.
By sponsoring a child in the Philippines, not only are their needs accounted and advocated for by their local church, but they are answered. It's a powerful partnership that ensures a child is known, loved and protected not only in the short-term relief, but in the long-term recovery and response.
____
A relationship can change the reality of a child in crisis.
Known.
Loved.
Protected.