Think your letters don't matter? Think again—Lizbeth values her sponsor's letters so much that she memorizes them!
When we look at the big picture of the life of a child living in poverty, writing a letter can feel like we're not doing enough. Filling a page with words seems trivial next to an empty belly waiting to be filled with food.
But your letters are more than just words to a child. They represent a person: YOU. They tell a child that they are valued and important. Letters impact a child's self-esteem and confidence. They bring your relationship to life.
But don't just take our word for it—take a moment to see letters through the eyes of these three sponsored children!
Lizbeth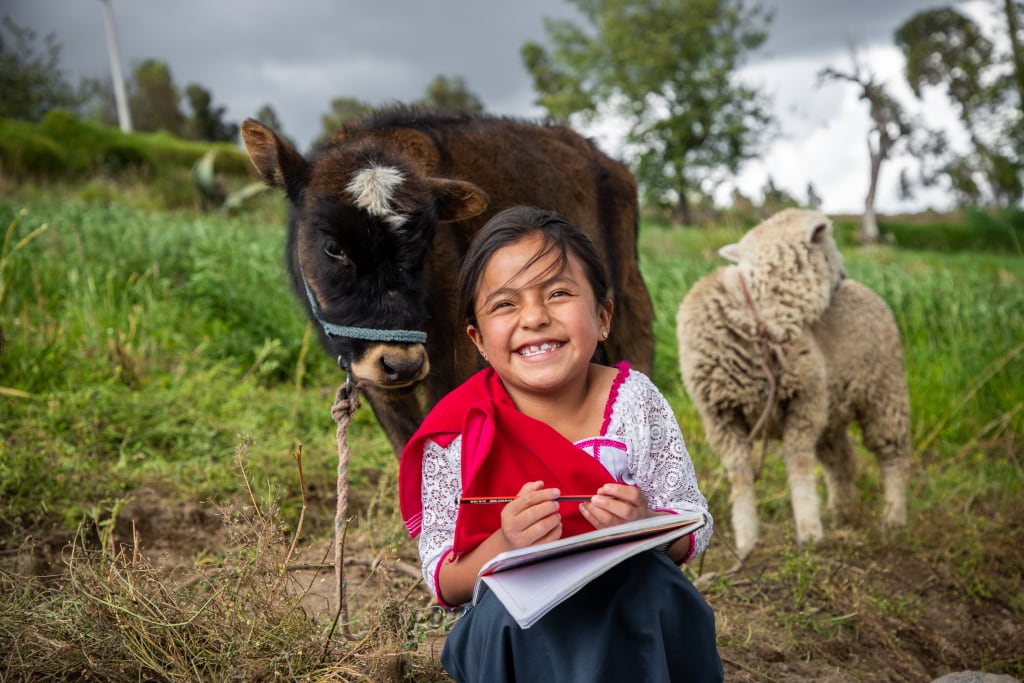 Sunlight pierces the clouds over the chiselled peaks of the Ecuadorian Andes, illuminating the brightly-clad figure of a girl sitting in a sheep field. Lizbeth's face is its own sunbeam—she just received another letter from her sponsor.
"Every time I receive a letter from my sponsor, I go to the mountain where I have my animals and I sit on the grass to read my letters," Lizbeth says proudly.
"I read them many times to memorize everything my sponsor tells me."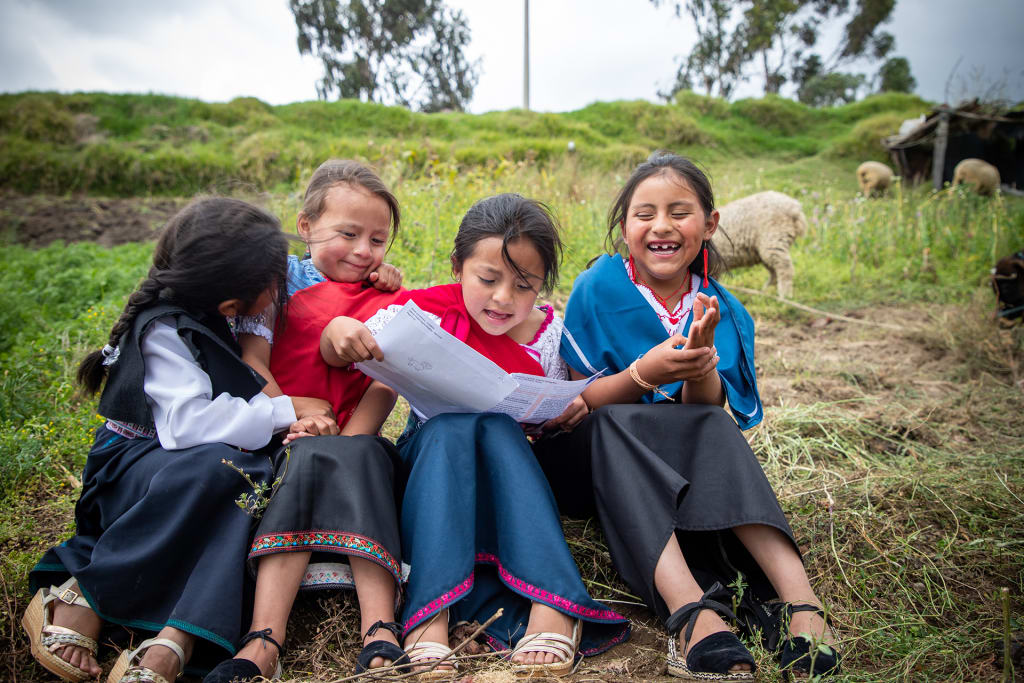 She doesn't just share her joy with the animals. Lizbeth invites her friends join in the fun, passing the photos around and reading her letters aloud so they can all bask in the love penned by Lizbeth's sponsor.
"Many of the children in the community do not receive letters frequently—that's why Lizbeth always invites her friends to read her letters together," explains Armando, the Director of Lizbeth's Compassion centre. "The girls feel that the words of Lizbeth's sponsor are for everyone."
"[Letters] motivate them, encourage them and make them feel special and unique," he adds. "But the most important thing is that letters make children feel loved."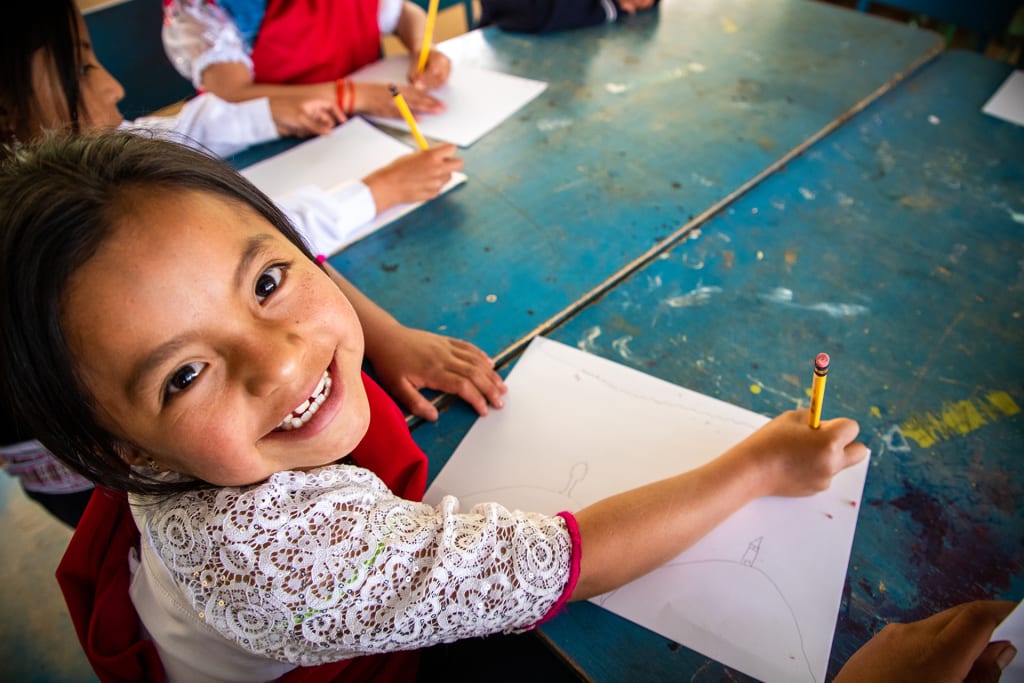 The spunky seven-year-old also enjoys writing letters in reply.
"When I grow up, I want to learn to speak English so I can write letters in English," she grins. "Then I could communicate with my sponsor in her language! I also want to be an artist to send drawings and paintings, because my sponsor always tells me that she likes my drawings."
Collins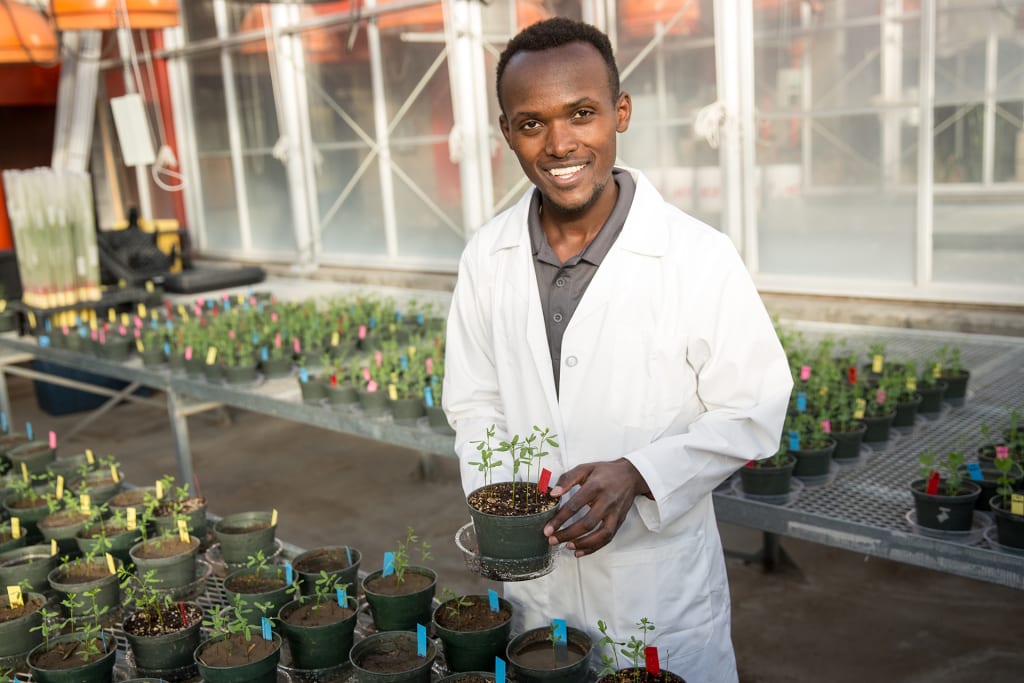 Collins grew up in southwestern Uganda with his mom and his four siblings. His dad died from yellow fever when he was just five years old.
Without a formal job, Collins' mom grew what the family needed at home, but their land was small and they were still often hungry. Sometimes their crops were stolen, which meant the family was unable to save seeds for the next growing season.
"That's when a pastor from a church enrolled me in Compassion," Collins says.
Once registered, Collins began going to school—before, his mom could never afford the tuition. His family also began receiving monthly food supplies, and in partnership with Compassion, the local church brought about significant improvements to the family's semi-permanent home, including installing a septic tank and a toilet.
And then there were the letters from his sponsor.
"She always believed in me and never stopped telling me how smart she thought I was," says Collins. "This brought me a great self-esteem that poverty and living without a dad had robbed from me. We looked at ourselves as the least in the neighbourhood, but receiving such words of encouragement kept me moving."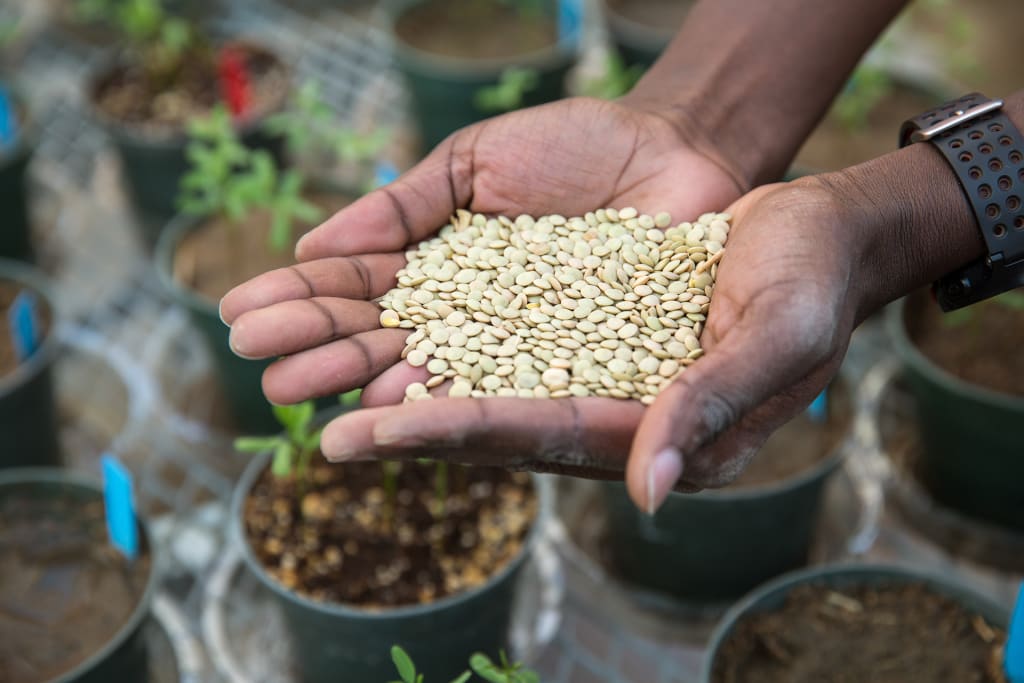 With his sponsor's words buoying him forward, Collins finished school. He then continued on to University, where he graduated with a Bachelor's Degree in Agriculture and Rural Innovation and a Masters in Plant Science. He is currently working towards a PhD in Plant Science and Pathology.
"My key focus is on food security and how we can formulate policies to help small holder farmers like my mom," Collins says. "I can't even imagine how many more things God will allow me to do." 
Monica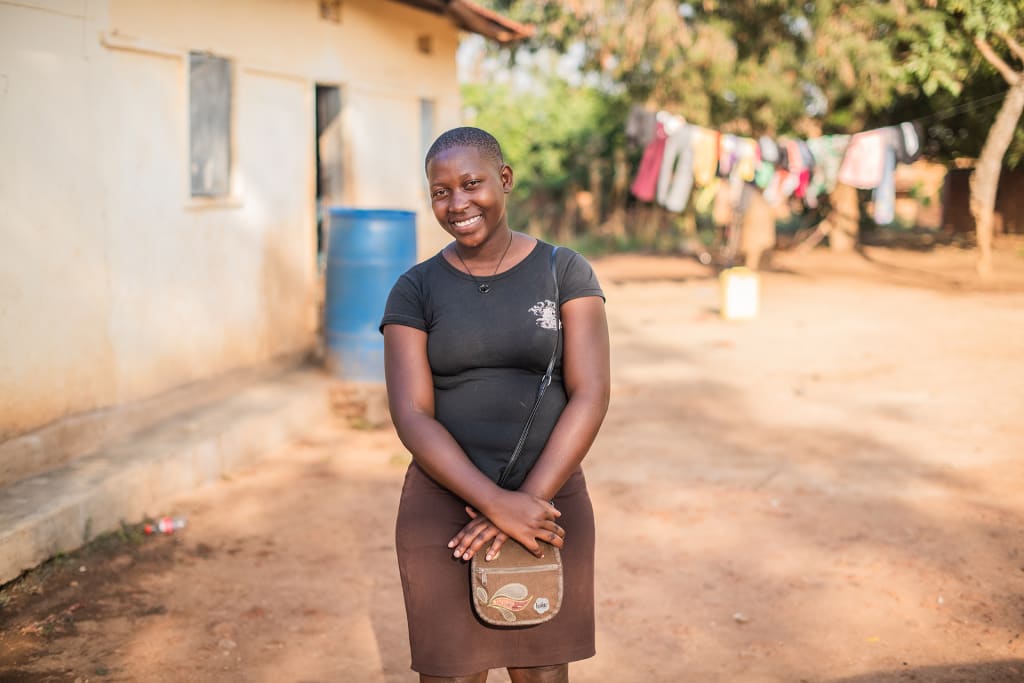 Monica loves to write letters to her sponsor.
"When I write those things to her," says Monica, "I feel as if we are together with her—as if I am talking to a person who is very near to me."
It didn't take long for Monica and her sponsor, Cynthia Trump-Fougere, to form a close bond, despite the distance between Uganda and Canada. Cynthia felt as though Monica was the daughter she never had, and Monica's family saw Cynthia and her husband, Rob, as part of the family. Cynthia's letters weren't just for Monica—they impacted the entire family.
"[Sponsored children] feel they've got someone to support them, someone who can share with them the challenges they have at home," says Helen, Monica's tutor. "They feel happy. They feel they are not alone."
Monica felt that support keenly when her father became ill, and subsequently passed away. She openly shared her family's struggles with Cynthia, and Monica, her mom and her eight siblings—of which she is the youngest—gleaned comfort from Cynthia's letters.
But Cynthia was still in for a surprise when, years into their relationship, Monica wrote her with news that she was now an aunt of three precious babies. Monica had insisted on naming the children, wanting to honour her beloved sponsors. Knowing how deeply Cynthia and Rob's support had impacted their sister and their family, her siblings agreed. Monica chose to name her nephew Rob, and her nieces, Trump and Cynthia.
"I chose my sponsor's names because I never wanted those names to die from my family," says Monica. "Whenever I call those children, 'Rob, Cynthia, Trump," I will be remembering my 'mother' and my 'father.'"
What now?
Haven't written in a while? Not sure how to begin? Here are 5 ways to get in the groove:
Be kind to yourself. Life gets busy. Things get pushed to the back burner—it happens. Don't let the guilt of not writing often stop you from trying again. It's never too late to tell the child you sponsor that you love them!
Pray. Before writing your letter, take a moment to ask God what He would like you to share with this child. What might they need to hear? How might you encourage them?
One step at a time. That empty page can be intimidating—but you can tackle a few sentences! Take notes as you read your child's last letter. Did they ask any questions? Did they write about school? The season? A holiday? Use their letter to inspire yours. Respond to their questions and share about your experiences with each topic. Before you know it, your letter will be written. (Looking for more inspiration? Try a few of these letter writing prompts).
Check the news. What's happening in your child's country right now? If there's something that could impact them like an environmental disaster or political unrest, let them know you are praying for them.
Just be yourself. Remember: the child you sponsor isn't waiting on a lengthy sermon or a perfectly written novel—they just want to hear from you. Transformation happens when God steps in and uses your words to touch your child's heart. You be you; He'll take care of the rest.
____
Write to your child today! Simply log in to your My Compassion account to get started.
Field reporting by Nico Benalcazar, Amber Van Schooneveld and Aveleen Schinkel.
Photography by Nico Benalcazar, Louise Johns and Silas Irungu.