You've probably thought it too: "I wonder what it was like to be Mary…."
For children, when they think it, they imagine it, taste it and feel it. And this is the invitation for us all every Christmas season. Amidst the overwhelm and hurry of checking things off lists and wrapping Christmas gifts, we are invited to sit in this story afresh each time. Because more than a story, this is the foundation upon which our faith is built.
We may know the story by heart already. But maybe it's time we sat in it long enough that it moves from a story we retell to the truth that shapes every part of our lives. God came into the world. God is with us. Immanuel.
"And The Word became flesh and made His dwelling among us." (John 1:14)
This is your invitation to come away—and like the children on the island of Nias, Indonesia, to taste and see the Christmas story anew. Journey through the Nativity story with unique cultural highlights expressing how God is with us all around the world.
The birth of Jesus is our reminder that even when darkness surrounds us, light always comes and dispels it. We can enter this story like Mary, Joseph, the wise men or the shepherds, clinging to the words of the angel that night: "Do not be afraid! For behold, I bring you good news of great joy that will be for all the people. Today in the city of David a Savior has been born to you. He is Christ the Lord!" (Luke 2:10)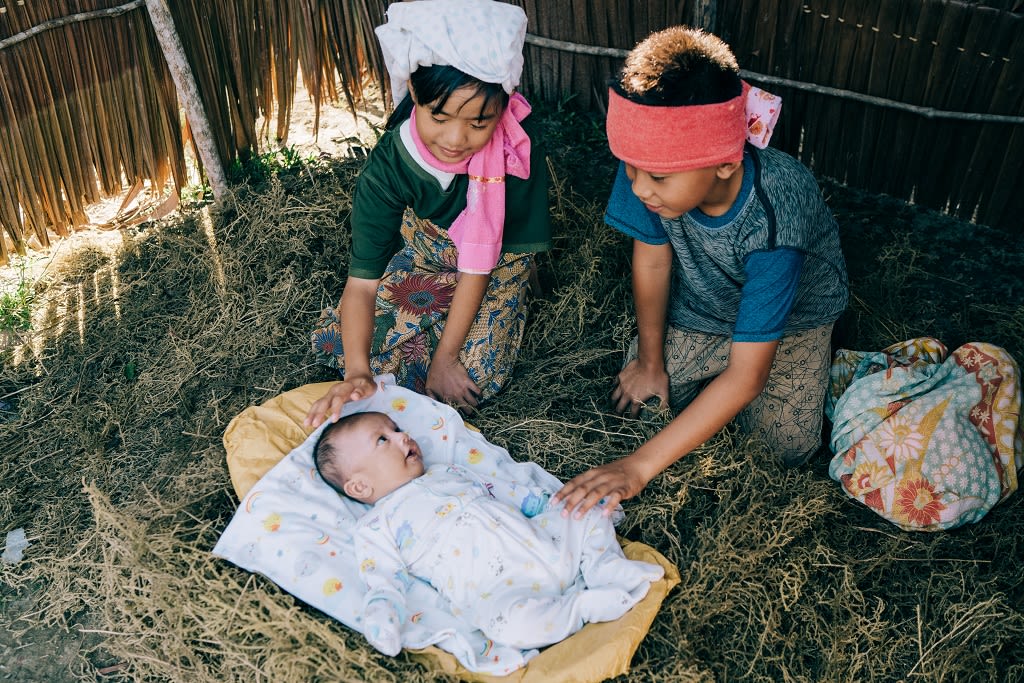 ____
We pray that reimagining the story of our Saviour's birth through the eyes of children will renew your joy and hope this Christmas. May the reality of Jesus becoming flesh to dwell with us propel you into this new year with unwavering faith and peace.
Merry Christmas from Compassion!