Today is International Volunteer Day, and as we enter the Christmas season it's a perfect time to recognize the incredible volunteers who support the work of Compassion Canada all around the country.
Did you know that last year alone, we:
mobilized more than 1,000 volunteers to serve at 225 events in Canada?
welcomed more than 200 new volunteers?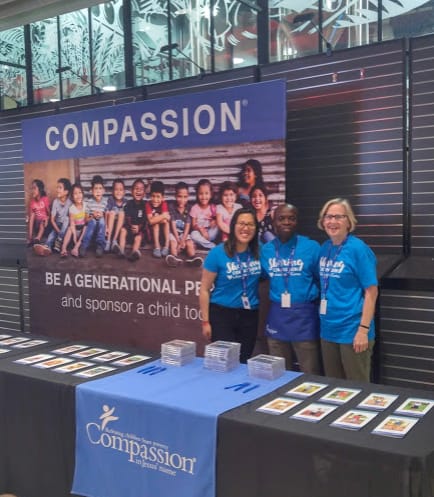 Compassion volunteers at the Hillsong Young and Free concert in Vancouver, also pictured above
Our volunteers serve in so many ways! They help to fundraise, they partner with us in prayer, many write letters to children around the world, and they also help out at events across the country (to name just a few ways they give their time and passion).
Why do they do it?
We asked a few of our volunteers why they give their time, and here are some inspiring responses:
"Deciding to volunteer with Compassion has helped me to become more confident in myself. It forces me to get out of my comfort zone and be a voice for the children in need. Every time I see a child sponsored I see God's faithfulness."
-Tina Fehr
"I enjoy seeing people get excited and sponsor children!"
-Barb Steele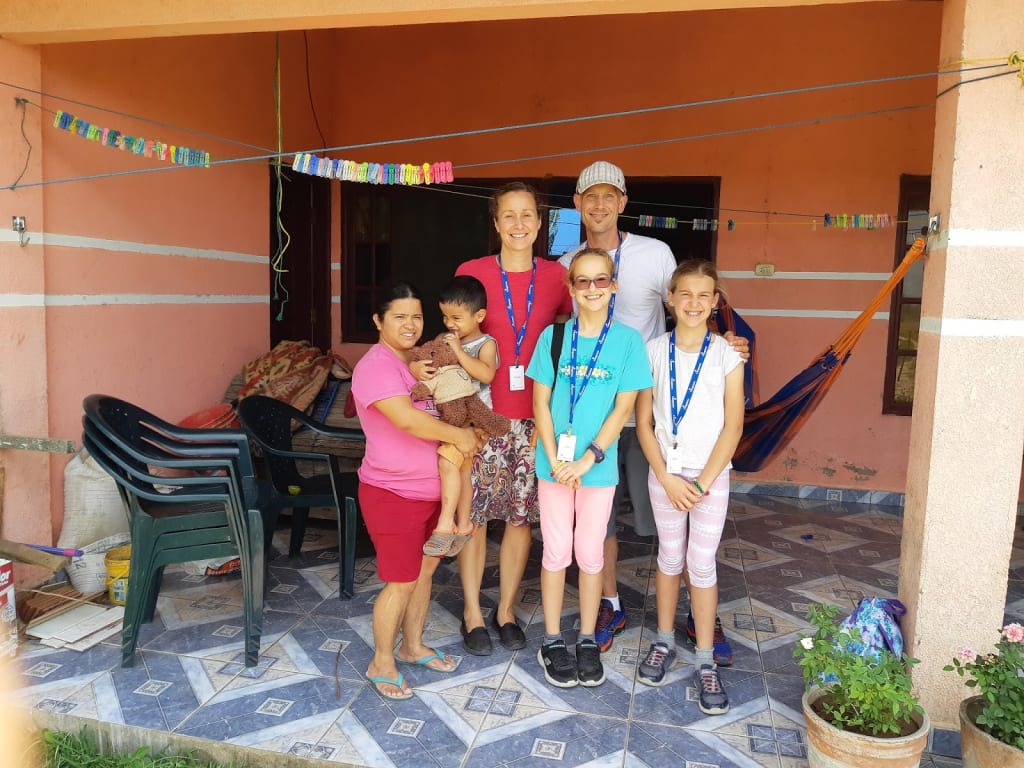 The Gray family in Bolivia, visiting their sponsor child
"We've sponsored many children through Compassion for the last 16 years, and we have known what Compassion does. But now, I have SEEN what they do…. I am responsible. I will do what I can.
-Chelsey Gray
Read more Compassion volunteer stories
More than most any other time of the year the Christmas season is a time when people are thinking of ways to give back by offering time and energy to a cause.  If that's you, we welcome you to join the hundreds of Compassion volunteers across Canada to be part of the transformational work of child advocacy.
We can't wait to celebrate your contribution.
____
Become a Compassion volunteer