As we head back to school this month, we're taking you through a Compassion back-to-school checklist here on the Compassion Canada blog, with some inspiration from kids around the world!
A Compassion back-to-school checklist:
We've shown you how kids get to school, how Compassion supports students financially, and what kind of extra-curricular activities Compassion kids are part of. In this post, we're checking the last thing off our back-to-school list.
It's time to hit the books and get in the classroom!
____
Did you know that the average secondary student in Canada spends between 900 to 1000 hours in school each year? (Statistics Canada)
Students spend a lot of time in the classroom!
We wanted to show you what the classrooms of Compassion children are like around the world:
Public school
Most countries where Compassion works have a good public school system, and when given access to uniforms, school supplies and other fees, children in Compassion's programs thrive at their local public schools.
Meet Bernard, from Accra, Ghana. He is 12 years old and in grade five. His favourite subjects are Math, English and Science. He would like to be a doctor or a banker in the future.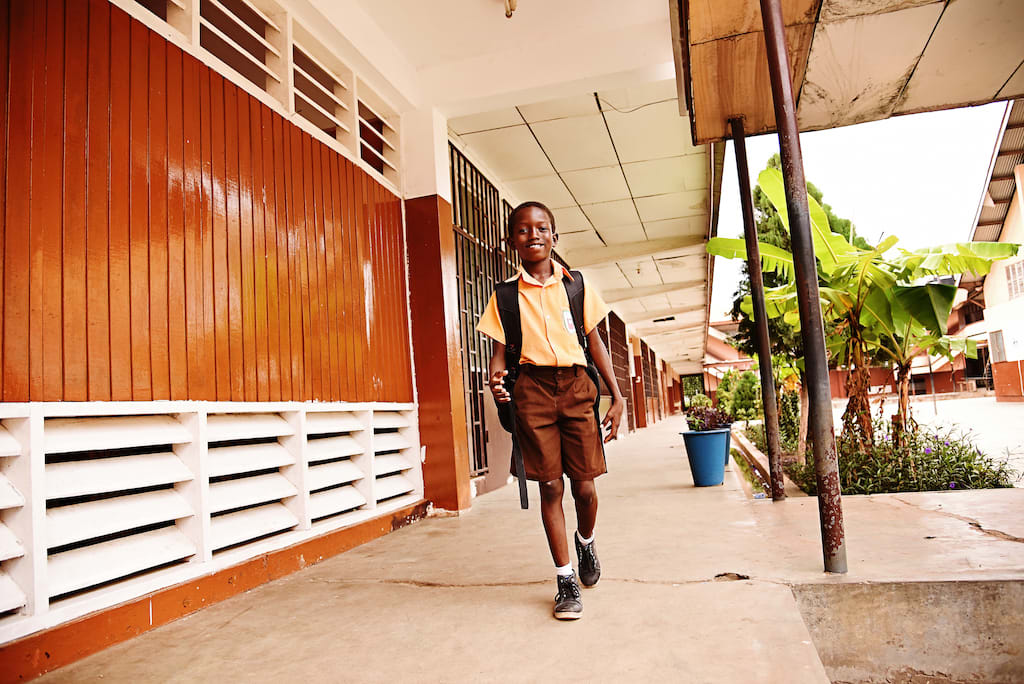 At Bernard's public primary school, a bright sign welcomes students into the school compound. Inside, desks and chairs face the white board where Bernard's teacher, Miss Patience, teaches her lessons. In one corner of the classroom, there is a big water filter container to provide the class with safe and clean drinking water.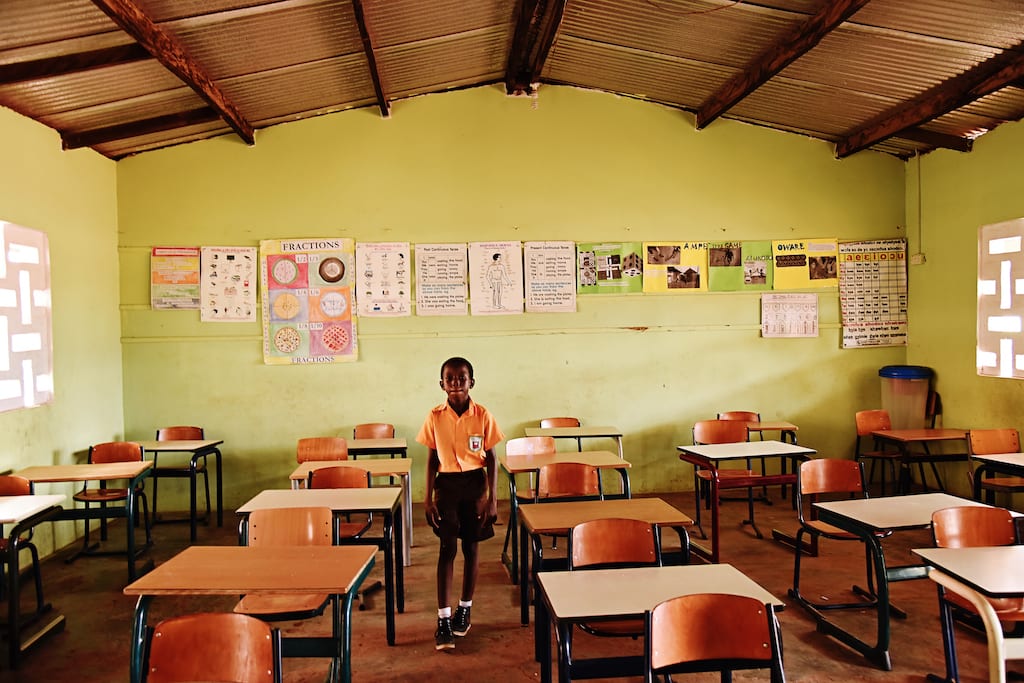 "Miss Patience does not like littering, so we have a dust bin where we drop pieces of paper, or when we sharpen our pencils. We use the brooms to sweep the class we finish for the day. Our classrooms are always neat," Bernard says proudly.
Vocational training
As they plan for the future, youth in Compassion's programs have the opportunity to take vocational skills workshops. That means that their "classroom" can look many different ways!
For these youth in Guatemala, their classroom is a bakery.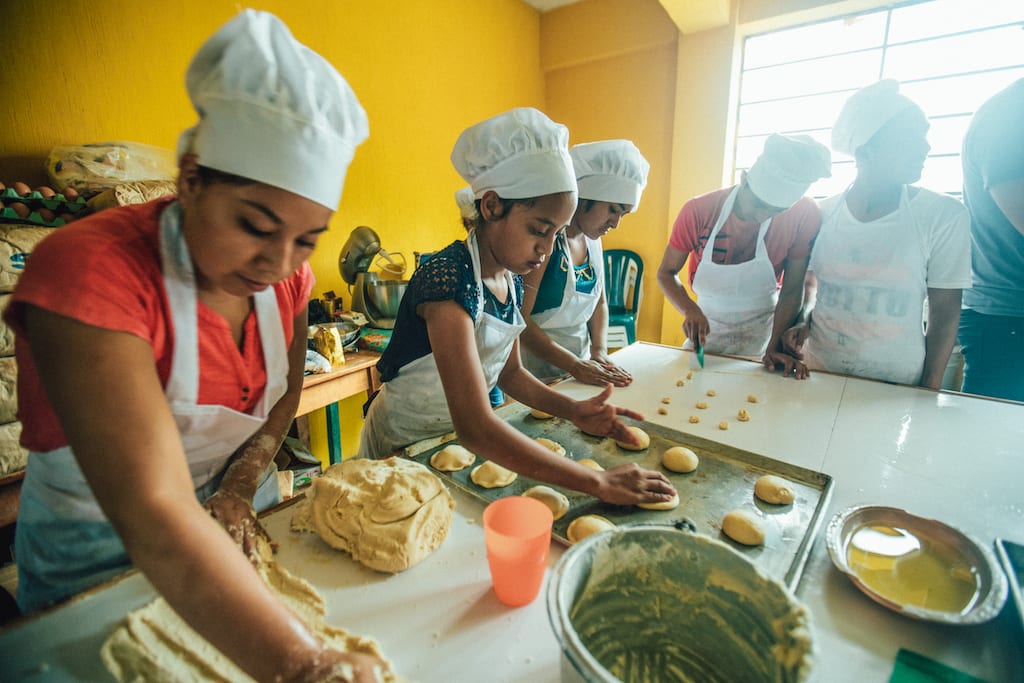 "It's a huge gift, a huge pride to be able to work in the bakery," says Coni, an alumna of the Compassion program.
Today, Coni is giving back by teaching lessons in the bakery. "I like giving classes to the kids, so they can learn new skills, and have a job in the future—a business where they can make money to help their families."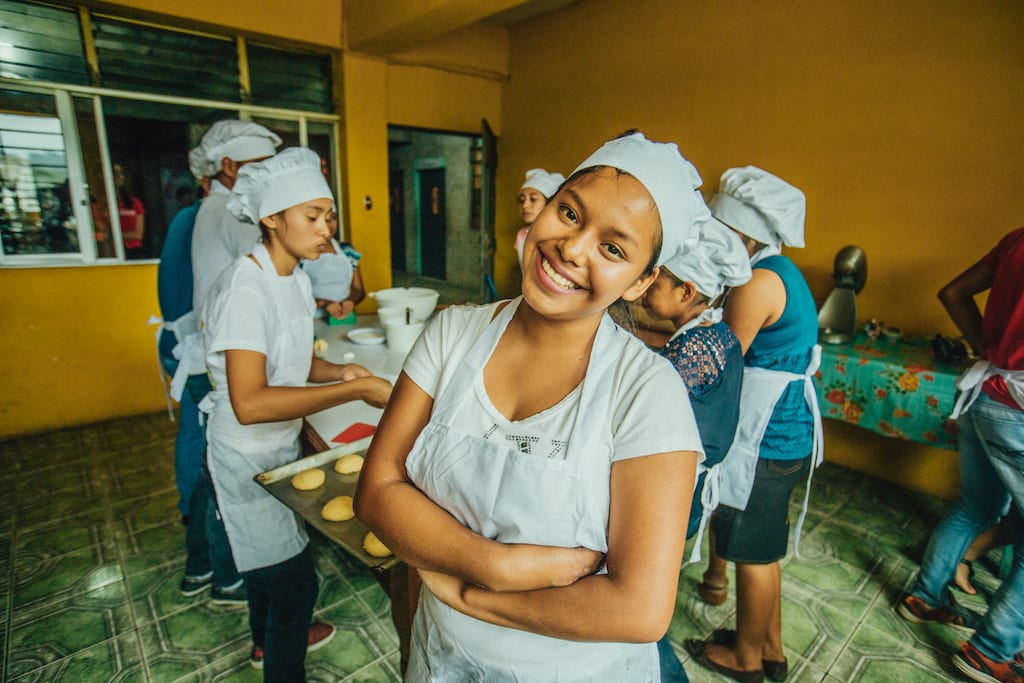 What's even more exciting is that some of the profits of this bakery is used to provide scholarships to 20 Compassion students each year!
University
For many youth in Compassion's programs who choose to pursue a university education, they are the first in their families or even communities to attend university.
Georgina is a Compassion student in Ghana who is studying Computer Science and Engineering at a local university in Ghana.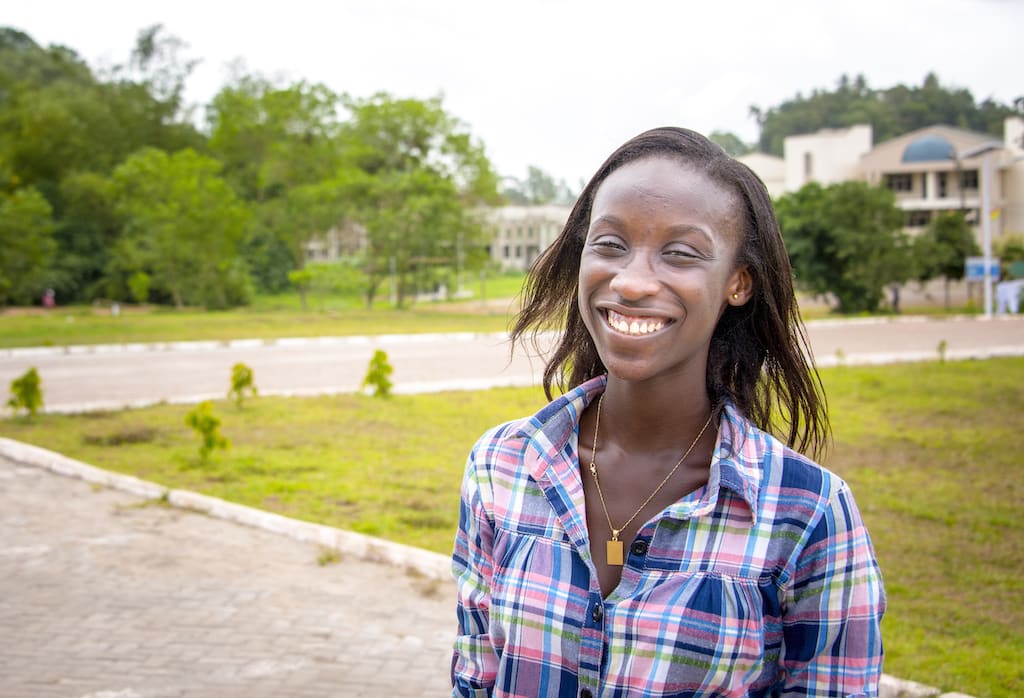 Georgina invited us onto her university campus and into the classrooms and computer labs where she studies with her peers. She shared about her daily life as a university student and told us how she hopes to use her sills to help Compassion children connect with their sponsors.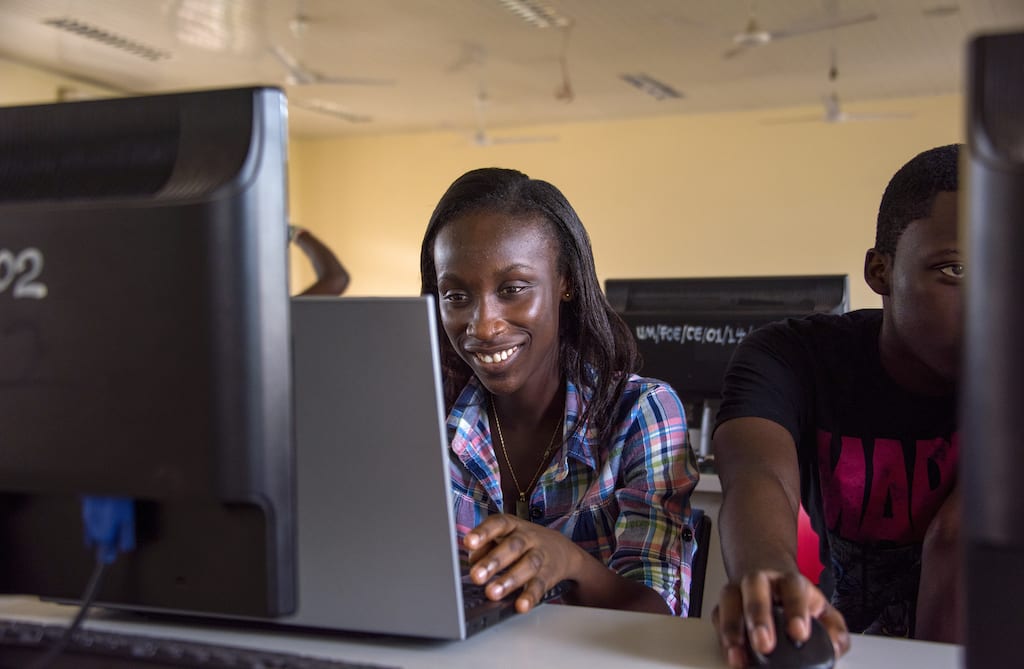 Watch the video of Georgina on campus
Georgina is one of only a handful of girls in her class of 50. We're amazed by Georgina's hard work and determination! University education is breaking the cycle of poverty in her life.
Education makes a difference
Whether in a public school, at vocational skills workshop or on a university campus, education is changing the lives of children living in poverty. It is helping them dream, move forward into a life free from poverty, and launch incredible careers that impact their families, communities and nations!
Read more about why education matters
Field Reporting by Vera Mensah-Bediako (Ghana), Ryan Johnson (Guatemala), Aveleen Schinkel (Ghana) and Amber Van Schooneveld (Ghana)