We're excited to give you the opportunity to meet some of our amazing staff team.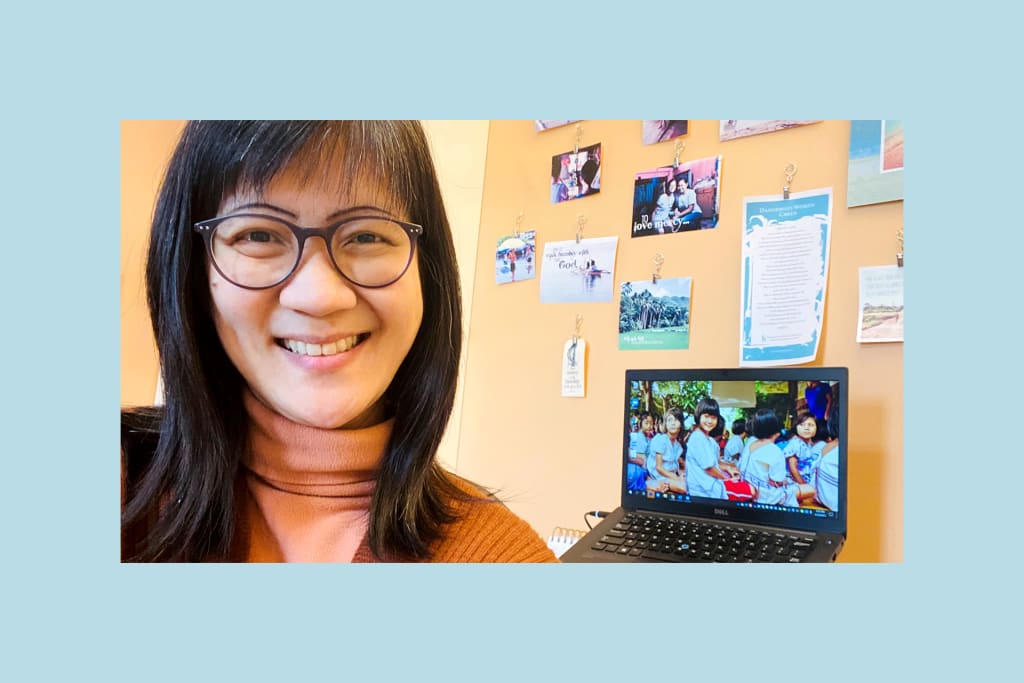 Name: Aimee
Location: Pickering, Ontario
Job title: Regional Supervisor for Ontario South, Partner Relations
In 10 words or less, what do you do at Compassion? Lead Team Ontario South in implementing Compassion's partner relations strategy.
Where are your sponsored children from? Bolivia, Burkina Faso, Ecuador, Haiti, Nicaragua, Philippines and Thailand.
What song is getting you through the pandemic? Jesus, King of Angels by Fernando Ortega
What's your favourite local charity? Pregnancy Care Centre (Toronto)
What's your favourite local business? Tiano's Organics
What scripture is speaking to you lately? "So why would I fear the future? For your goodness and love pursue me all the days of my life. Then afterward, when my life is through, I'll return to your glorious presence to be forever with you!" – Psalm 23:6 (TPT)
In 30 words or less, what's your top Compassion moment? When our family's graduated Compassion child Rechelle (spot her in the background of my photo!) let us know that she had started sponsoring a Compassion child herself. A full circle moment!
___