We're excited to give you the opportunity to meet some of our amazing staff team.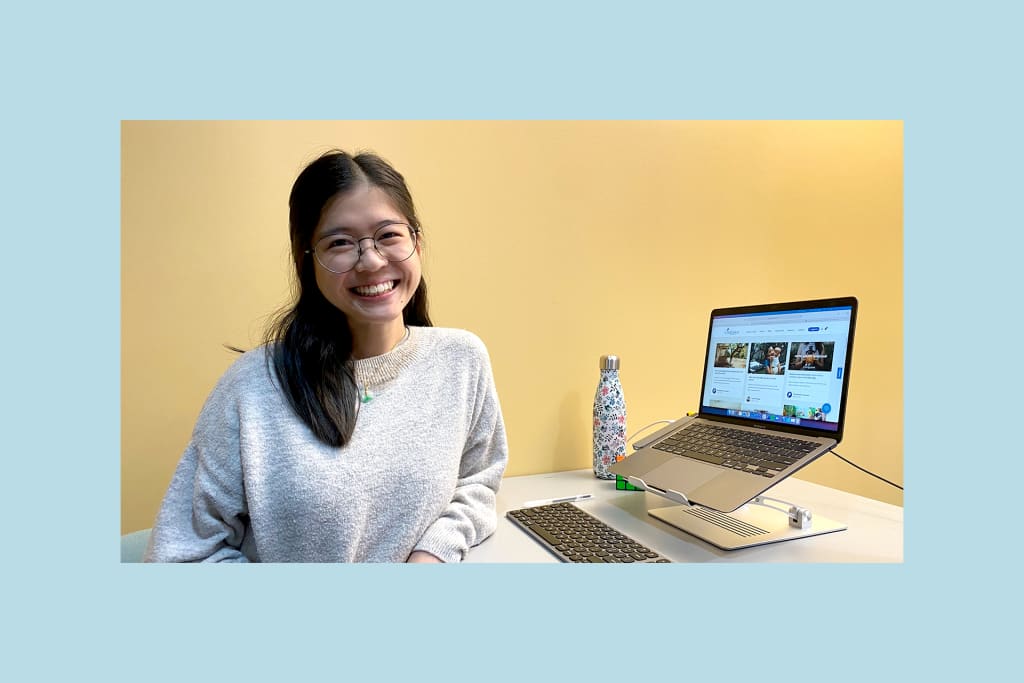 Name: Alyssa
Location: Pickering, Ontario
Job title: Content and Communication Specialist
In 10 words or less, what do you do at Compassion? I tell stories about Compassion to inspire Canadians to action.
Where are your sponsored children from? Brazil, Ethiopia, Nicaragua, Philippines, Sri Lanka, Tanzania and Thailand.
What song is getting you through the pandemic? Closer by Maverick City Music
What's your favourite local charity? UrbanPromise Toronto—they love youth and love Jesus, much like Compassion!
What's your favourite local business? Level Ground Trading for their amazing coffee!
What scripture is speaking to you lately? "God answered, 'I will be with you.'" – Exodus 3:12
In 30 words or less, what's your top Compassion moment? In 2018, I interviewed Tigist, a mom in Ethiopia. While saying goodbye, she said to me, "I'm alive because of Compassion." Those powerful words continue to stick with me.
___