We're excited to give you the opportunity to meet some of our amazing staff team.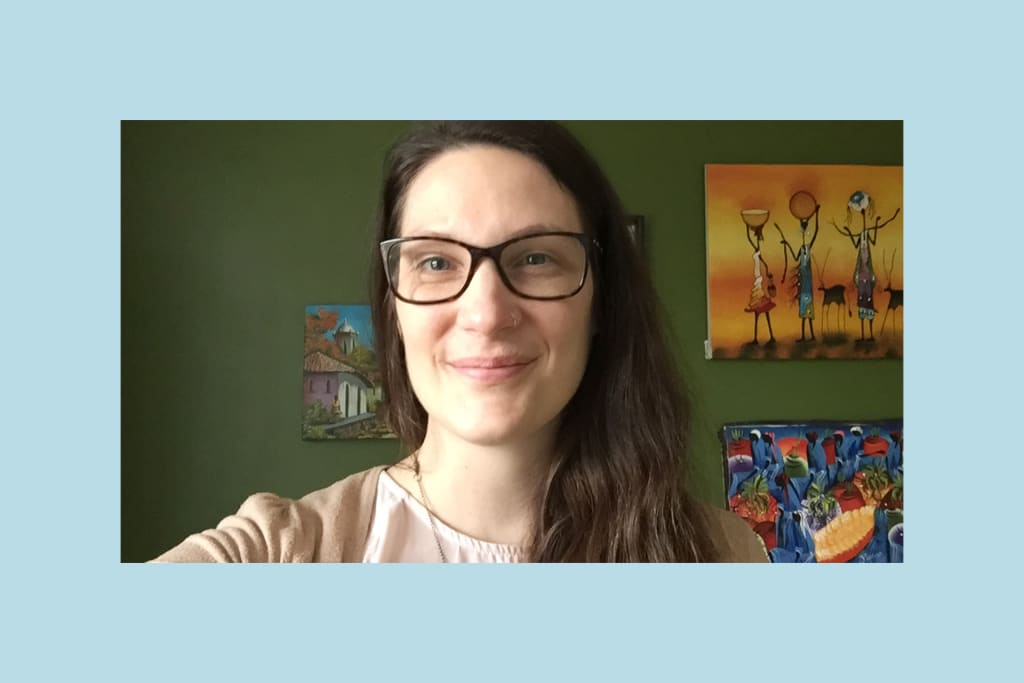 Name: Aveleen
Location: London, Ontario
Job title: Multimedia Storyteller
In 10 words or less, what do you do at Compassion? I create video content about Compassion to inform and inspire you.
Where are your sponsored children from? Guatemala
What song is getting you through the pandemic? My records: Bing Crosby, Guy Lombardo, the Carlton Showband.
What's your favourite local charity? Youth For Christ
What's your favourite local business? ReImagine Co.
What scripture is speaking to you lately? "Work willingly at whatever you do, as though you were working for the Lord rather than for people. Remember that the Lord will give you an inheritance as your reward, and that the Master you are serving is Christ." – Colossians 3:23-34
In 30 words or less, what's your top Compassion moment? Spending a day with my (now graduated) sponsored child and her family at their home in Uganda. It felt like being reunited with dear friends and I didn't want to leave!
___