We're excited to give you the opportunity to meet some of our amazing staff team.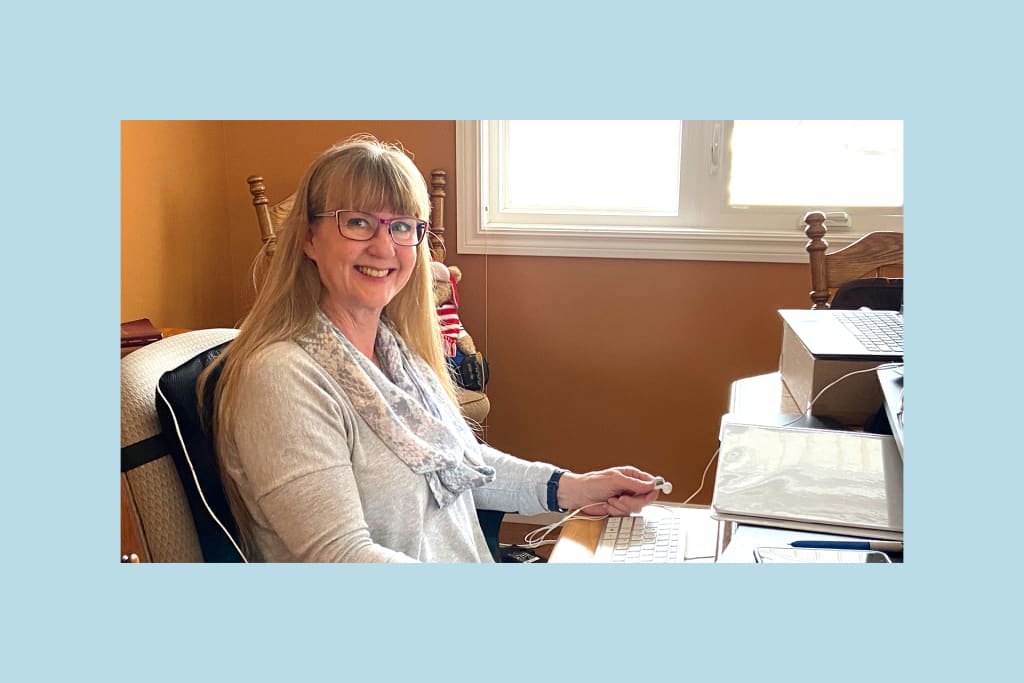 Name: Lynda
Location: Mount Brydges, Ontario
Job title: Admin Assistant, Partner Relations
In 10 words or less, what do you do at Compassion? I help support our Regional Relationship Managers across Canada.
Where are your sponsored children from? Haiti and Honduras.
What song is getting you through the pandemic? Most Beautiful / So In Love (feat. Chandler Moore) by Maverick City Music
What's your favourite local charity? Mission Services of London
What's your favourite local business? Haven't visited yet, but when I do, I know they will be my favourite: O-Joe Coffee.
What scripture is speaking to you lately? "Come to me, all you who are weary and burdened, and I will give you rest. Take my yoke upon you and learn from me, for I am gentle and humble in heart, and you will find rest for your souls. For my yoke is easy and my burden is light." – Matthew 11:28-30
In 30 words or less, what's your top Compassion moment? My husband and I travelled with Compassion to Haiti nine years ago where we met our sponsored child, Steevenson. Unforgettable! We still sponsor him and he still mentions that great day in his letters.
___