We're excited to give you the opportunity to meet some of our amazing staff team.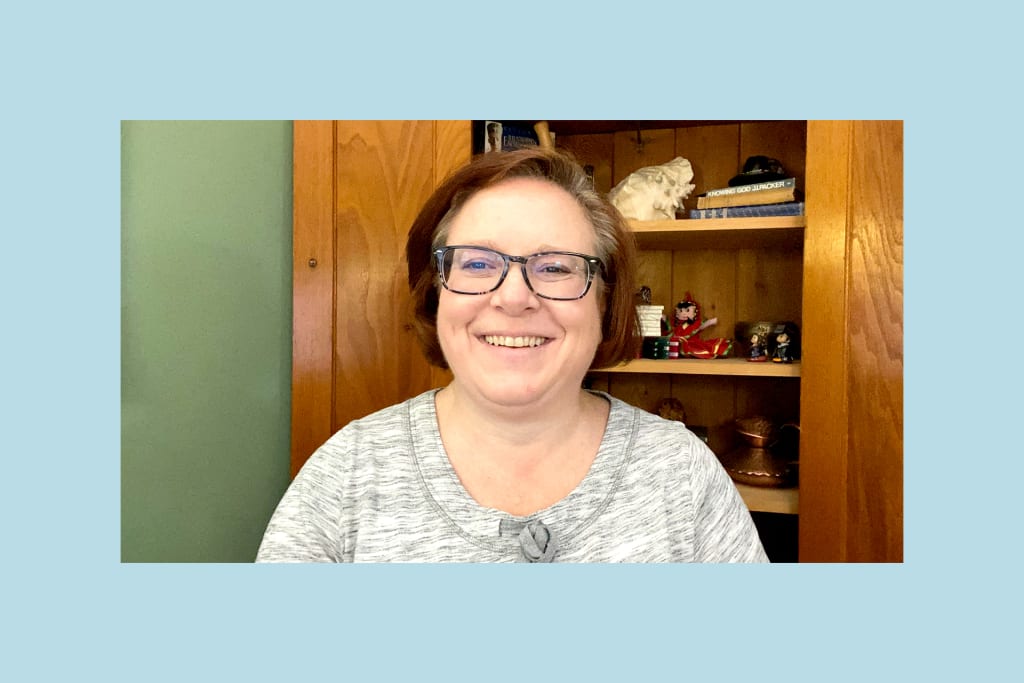 Name: Ruth
Location: London, Ontario
Job title: Data & Insights Manager
In 10 words or less, what do you do at Compassion? With my team, we maintain and develop Compassion's database ecosystem.
Where are your sponsored children from? Bangladesh, Burkina Faso, Colombia, Haiti, Honduras, Kenya, Mexico, Nicaragua, Peru and Rwanda.
What song is getting you through the pandemic? It's actually been the sounds of nature. I often have this live webcam up on a screen and the sounds of nature (birds singing, wind through the trees) are the soundtrack to my day. The birds remind me that life continues and of Matthew 6:26: "Look at the birds. They don't plant or harvest or store food in barns, for your heavenly Father feeds them. And aren't you far more valuable to Him than they are?"
What's your favourite local charity? My church! I continue to be inspired by how my congregation has stepped out in faith and continues to give and bless others in the middle of a pandemic.
What's your favourite local business? Lee Valley—as a gardener, there are so many cool gadgets and tools.
What scripture is speaking to you lately? "Don't worry about anything; instead, pray about everything. Tell God what you need, and thank Him for all He has done. Then you will experience God's peace, which exceeds anything we can understand. His peace will guard your hearts and minds as you live in Christ Jesus." – Philippians 4:6-7
In 30 words or less, what's your top Compassion moment? Sitting on porch of a church in Ecuador surrounded by a group of girls, having a great time giggling, talking and learning from each other in spite of the language barrier.
___