We're excited to give you the opportunity to meet some of our amazing staff team.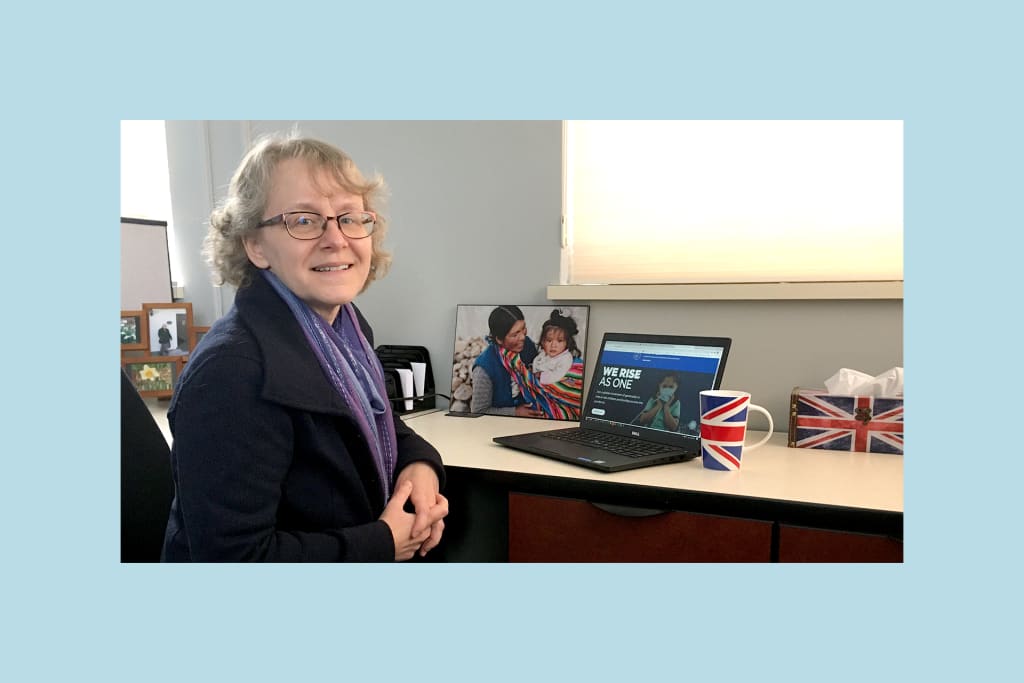 Name: Sarah
Location: London, Ontario
Job title: Income Processing Manager
In 10 words or less, what do you do at Compassion? I lead the team that process all the incoming donations.
Where are your sponsored children from? Ecuador, Haiti, Indonesia and Kenya.
What song is getting you through the pandemic? Ancient of Days by CityAlight
What's your favourite local charity? Mission Services of London
What's your favourite local business? Boxcar Donuts
What scripture is speaking to you lately? "The Lord sits enthroned over the flood; the Lord is enthroned as King forever. The Lord gives strength to his people; the Lord blesses his people with peace." – Psalm 29:10-11
In 30 words or less, what's your top Compassion moment? I have been able to visit two of the children I sponsor—such a joy to see and hear how Compassion and the local church has transformed their lives!
___