Many people thinking of sponsoring a child naturally want to know, "What does a child get through sponsorship?" Especially if comparing several different organizations, people want to know exactly what their money is going toward so they can be good stewards of their resources.
This can lead us to focus on the physical things children get through sponsorship—how many meals they get a week, what clothes they get, etc.
It's natural to want to give something tangible, something you can point your finger at and say, "I gave that!" But the most important things children receive through Compassion are not material.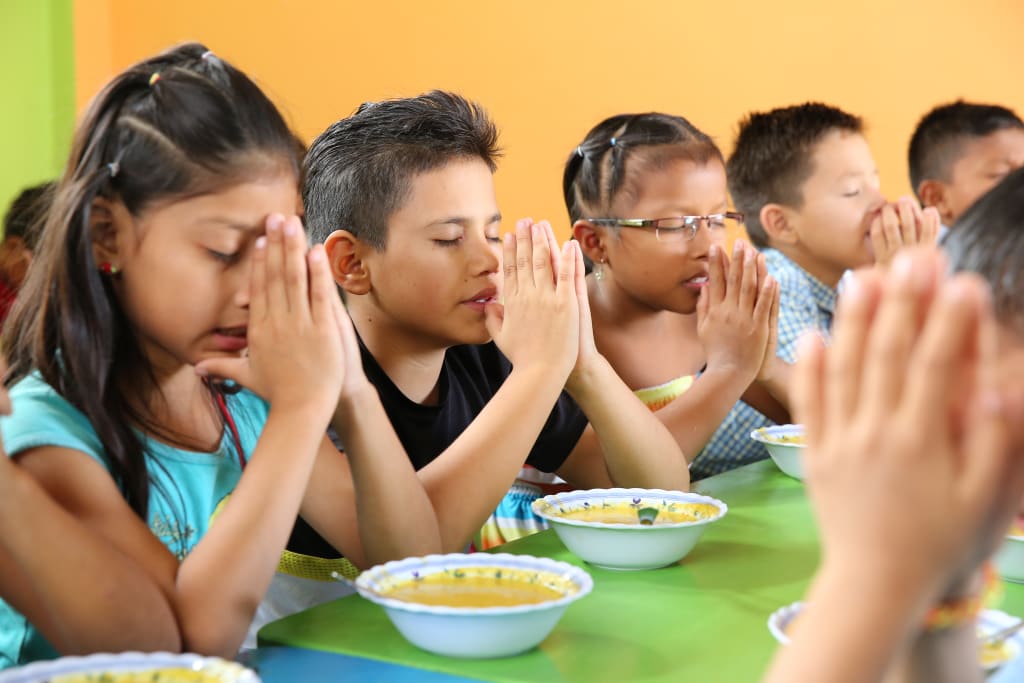 Although things like meals are a huge immediate help for children, a meal alone won't help a child escape poverty long-term. Whereas things that are less tangible—a one-on-one relationship with a caring community member, the encouragement to make a plan for the future, lessons on healthy ways to interact with others in society—can (and do) make a long-term impact on a person's ability to change their circumstances.
Moreover, development experts recommend that charities limit what they give away. That's because when the focus of a child's involvement in a charity becomes receiving things, it creates a mindset of dependency on others. Rather than encouraging independent people who are able to help themselves, it can deflate a person's belief that they are able to change their circumstances.
Children and youth sponsored by Compassion attend centres at local churches one to five times a week, depending on the country and their age. At the centre, they have a chance to play with other children and engage in fun activities. They also participate in age-appropriate curriculum that aims at developing children to become adults who can escape poverty. They learn important lessons on how to stay physically healthy. They learn about respecting themselves and others. They learn how to develop a plan for their future. As they enter their teenage years, they begin to learn vocational skills that can help them earn an income. All the while, they hear the gospel of Christ and have the opportunity to be discipled in their faith.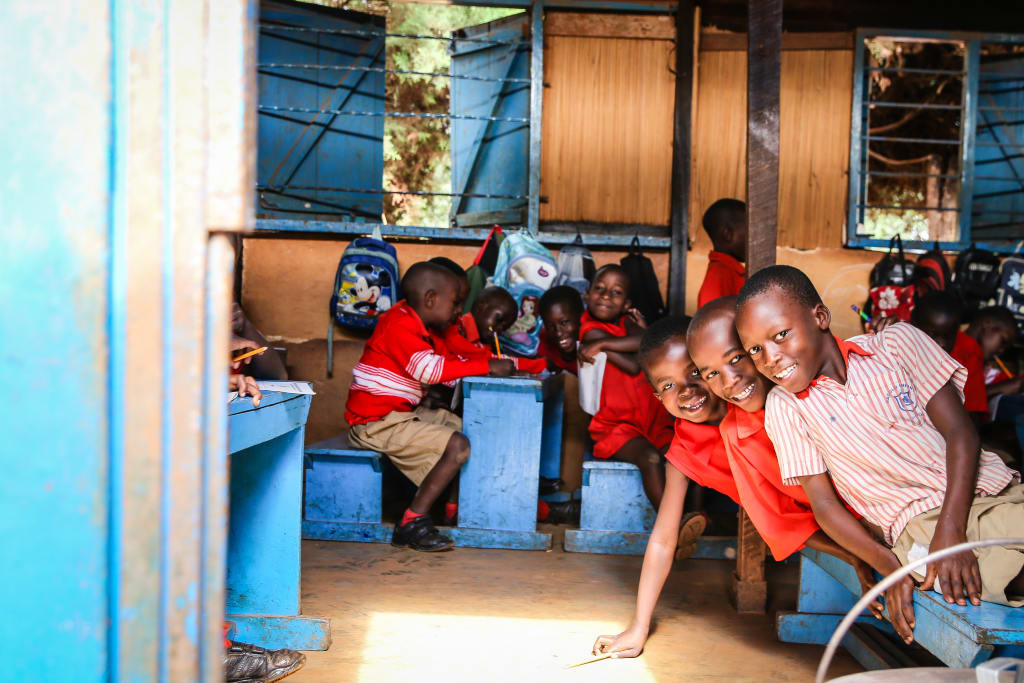 It's hard to put a price tag on these less tangible aspects of sponsorship. And helping a child have access to this kind of personal development might not feel as important as giving something physical.
But we have seen time and again how this kind of individualized child development creates children who are able to rise out of poverty as adults. They not only have the resources and opportunities they need, but they have the character, hope and skills to change their circumstances.
Thank you for partnering with us to help develop children so they can be released from poverty in Jesus' name!