Pastor Pedro saw an immense need for clean water in his community of Manabí, Ecuador. The community is dry—it rains only a few times a year, and water is scarce.
Lack of access to clean water remains a major issue, not just in Ecuador, but around the world. Globally, 785 million still people lack even a basic source of drinking water and at least two billion people use a drinking water source contaminated with faeces. (World Health Organization)
Contaminated water can cause diseases such as diarrhoea and cholera. The consequences of these diseases can be devastating. The World Health Organization estimates that diarrhoea caused by contaminated drinking water leads to about 485,000 deaths each year.
A need and a dream
In Manabí, families take many measures to try and obtain clean drinking water. They catch rainwater in tanks. When these run dry, they rely on river water. Sometimes, when they get desperate, they are forced to use stagnant standing water to wash, bathe and drink.
"The children had many diseases. They had parasites, skin diseases and even anemia due to poor water quality," says Santiago, Pastor Pedro's son.
For many years, Compassion's local church partners in the region sought solutions to be able to provide clean drinking water to the children in the Compassion program and their families. Initially, they hired water tankers, but this was expensive and the water either disappeared too soon or sat stagnant in containers. They needed a long-term solution.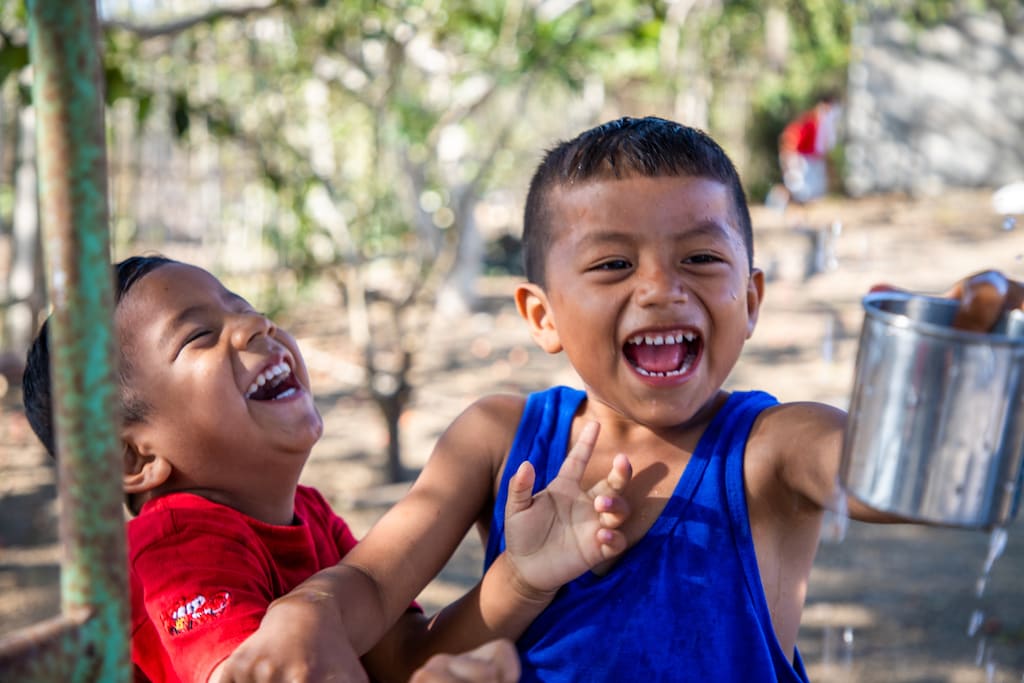 The need sparked a dream in Pastor Pedro's heart and mind. His dream seemed audacious: a water purification and bottling plant that could provide clean water to all of Compassion's church partners in the region.
It was a big dream—but Compassion's fund for water, sanitation and hygiene (WaSH) projects made it possible.
As construction got underway, Santiago still remembers the excitement at knowing lives were about to change. "We felt the need [for] this project," he says.
A transformative solution
Today, the completed water purification and bottling plant filters more than 3,500 gallons of water per day. The water is purified by eight different processes, including carbon filtering and ozonation, and sent to 32 Compassion Centres throughout the coastal region of Ecuador.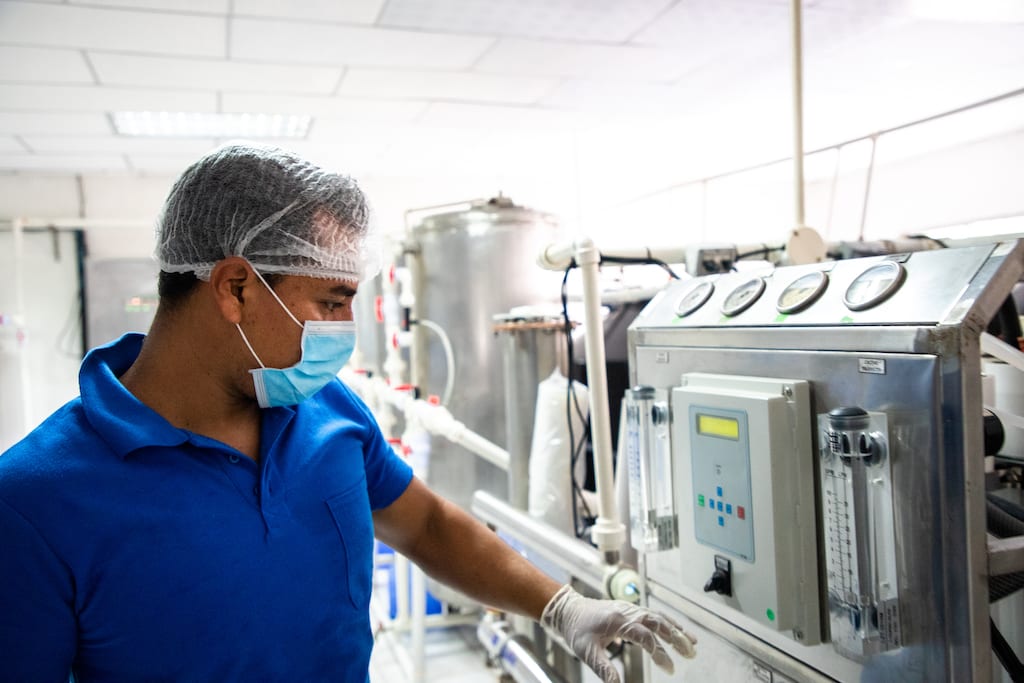 Because of this project, more than 7,000 children now have access to clean, safe water.
No longer forced to drink dangerous stagnant water or unclean river water, children's health in the region has improved. "We have seen the reduction of stomach problems, parasites and skin diseases in the children," says Santiago.
This water project has transformed the reality of children like five-year-old Jimmy. "Every time I am thirsty, I go to church to drink water," he says.
Three Compassion alumni are employed at the water processing plant. Leonardo, Cristian and Joel grew up in Compassion's program. Today, they serve the ministry by distributing clean water to hundreds of children each week.
Joel remembers struggling to access clean water as a child. "Many times, we drank dirty or stagnant water," says Joel. "I am full of joy knowing the children can drink clean water and they no longer get sick."
Compassion's clean water projects
In responding to the overwhelming need for access to clean water around the world, Compassion's desire is to come alongside local churches like Pastor Pedro's to meet the needs they see in their communities.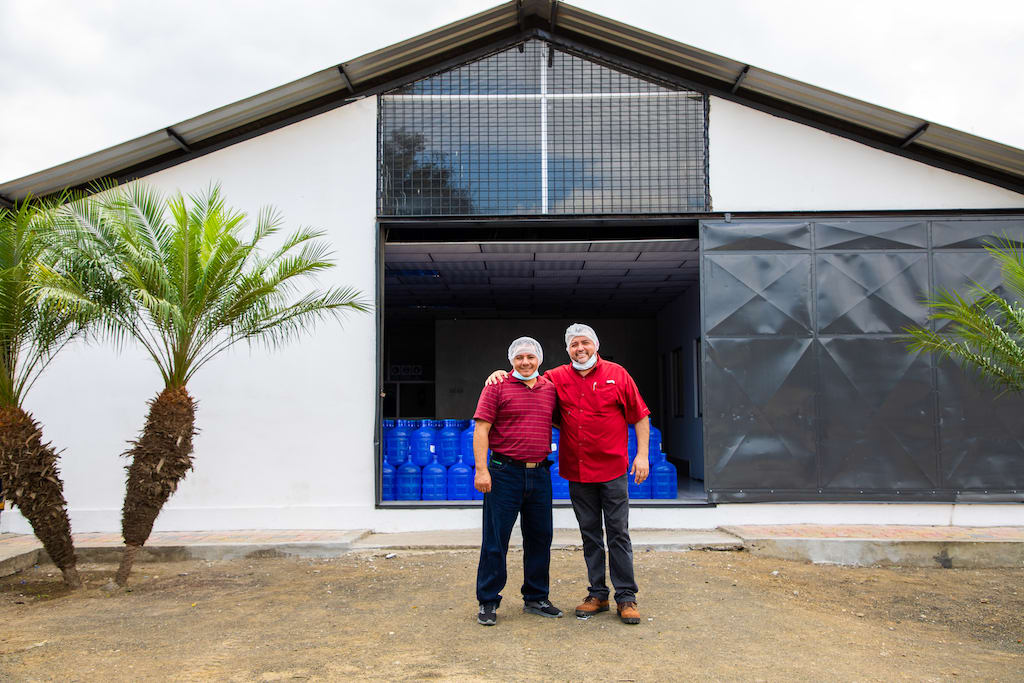 Like this project in Manabí, Compassion's clean water projects are always locally initiated and implemented. We want local churches have ownership over these projects. In doing so, we hope the local church becomes a source of both clean water and living water for their community.
Jesus answered, "Everyone who drinks this water will be thirsty again, but whoever drinks the water I give them will never thirst. Indeed, the water I give them will become in them a spring of water welling up to eternal life."
– John 4:13-14
Also, local ownership works! While water projects are often criticized by development experts for failing within a few years due to lack of local knowledge and ownership, 89 per cent of Compassion's sampled initiatives were still working after two years, and 79 per cent of Compassion-assisted communities can repair their water projects without outside help.
All of this is made possible by generous donations towards Compassion's clean water projects. If you've ever made a donation, thank you. You are part of changing the lives of children like Jimmy and the other 7,000 children reached by this water processing plant.
The need for clean water is great, but through local partnerships and generous people, we know we can make a difference.
____
We're thankful for people who respond to the challenges in our world with a heart of compassion, particularly during these uncertain times of the COVID-19 pandemic.
If you're looking for a practical way to respond during these times, we invite you to give the gift of clean water.
Field reporting by Nico Benalcazar