Trenton's Legacy
Update: On February 7th, 2018, Trenton left his earthly body to join his Saviour in Heaven. Please join us in praying for the comfort of the Holy Spirit over the Dyck family.
---
Amount given to date: $26,820.65
---
Trenton Dyck gave his Children's Wish to bless others.
Trenton, a 13-year-old from Picture Butte, Alberta, had been diagnosed with a rare and aggressive form of cancer when Children's Wish Foundation of Canada offered him the opportunity to fulfil the dream of his choice.
He had always wanted to find a way to bless others, so Trenton chose to donate his $6,000 wish to bring clean water and sanitation to children living in extreme poverty in Haiti, where thousands are killed by water-borne diseases each year.
Trenton hoped that others would join his vision to raise funds through Compassion so that people can be helped not only physically, but also so that they can hear and respond to the gospel of Jesus Christ.
Honour Trenton's legacy and partner with the Church in Haiti to save lives.
About Trenton
Trenton came hollering into the world on September 15, 2004. He was a wiggly and active baby with a hearty laugh that made everyone else laugh with him. Early on, he set goals and showed a quiet determination to achieve them. He was inquisitive of the natural world and developed a keen interest in reading science-related books, encyclopedias and textbooks. He read voraciously, and when his family wanted to find him, he was often curled up in his dad's reclining chair, deeply engrossed in a book. He found marine biology especially interesting and wanted to be a scientist.
Trenton was homeschooled for several years along with his siblings, and counted his siblings as his best friends. All of life was a classroom, and he asked countless questions which helped his whole family to learn new things. He accepted Jesus as his personal Saviour when he was six years old. His mom immediately noticed a change in him. He became more gentle and obedient and liked to help and serve around the house. He often volunteered to help mom with any kitchen chores, cooking and baking, and he often baked goodies. He served his family, helped with children's ministries at church, and in the community.
Trenton was diagnosed with a rare and advanced cancer in October 2017. He bravely endured many months of suffering. Trenton had a deep, quiet faith in his resurrected Lord, and he looked forward to seeing Jesus face to face to "put on" his heavenly body. Trenton left this earth and joined His Lord on February 7th, 2018.
How will my gift be used?

The 2010 earthquake in Haiti and Hurricane Matthew in 2016 decimated infrastructure in southern Haiti. The subsequent cholera outbreaks, as a result of these disasters, have claimed thousands of lives. Each year, a lack of safe water, sanitation facilities and hygiene practices kills thousands of people in Haiti.
Donating to our Haiti WASH fund (Water, sanitation and hygiene) will help provide communities in southern Haiti with:
Safe water supply systems, including wells, rain catchment systems and reverse osmosis facilities
Sanitary latrines and handwashing stations
Waste management
Community education and training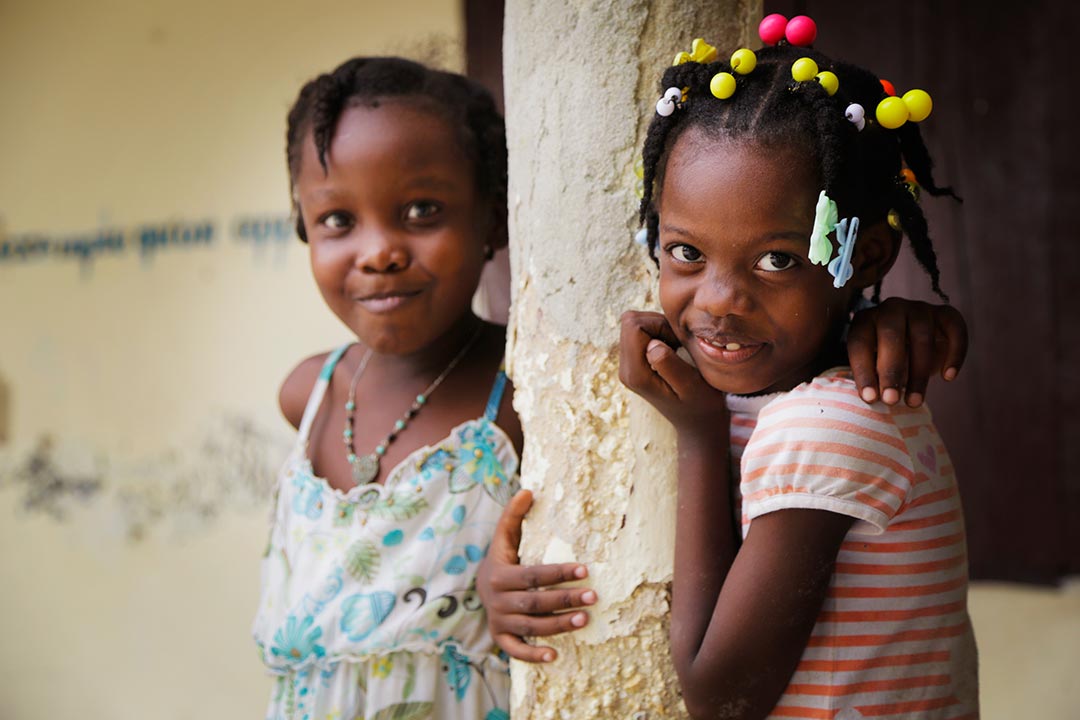 Compassion has been serving children in Haiti since 1968.
Currently, more than 300 partner churches minister to more than 108,000 children nationwide. Compassion works directly and exclusively through local churches because they are deeply engaged with helping the poorest and most vulnerable children in their communities. Children receive holistic development opportunities to foster growth in the spiritual, physical, cognitive and socio-emotional aspects of their lives. Water interventions are a crucial part of helping children become healthy and ensuring they stay that way.
As certified members of the Canadian Council of Christian Charities, Compassion Canada is committed to handling the finances entrusted to us with the utmost integrity. No less than 80 per cent of your donation will be directed to initiatives that directly impact those we serve. If we exceed our funding goal for the initiative shown, or if the initiative cannot be completed for any reason, the remaining funds will be used to fund other programs where the need is greatest.