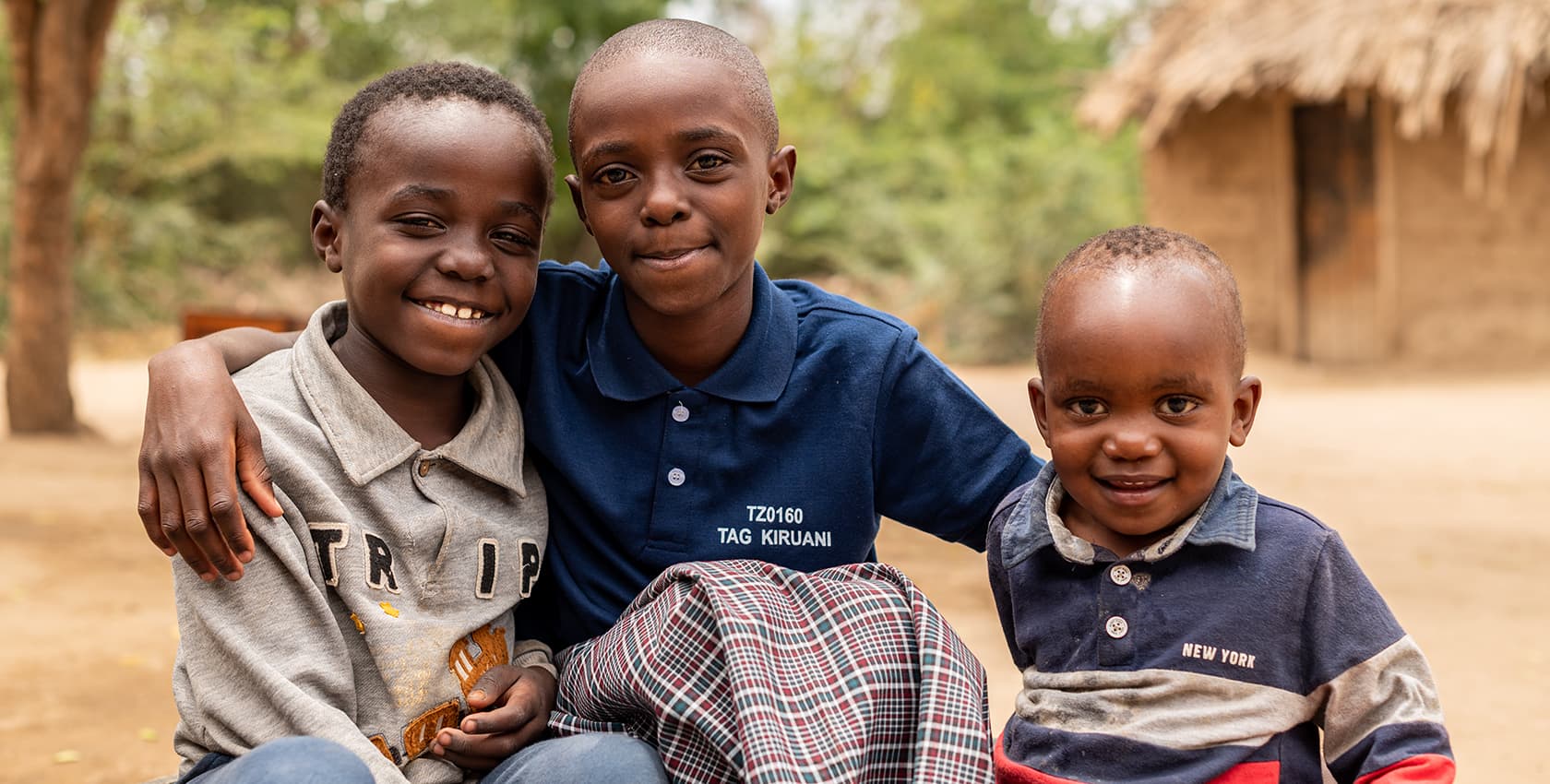 Funding required: $7,170
This project will help: 150 children
Child development centre: KKKT Kilwa Masoko Children and Youth Development Centre (TZ1207)
Location: Kilwa Masoko, Tanzania
Most children in the coastal town of Kilwa Masoko live in extreme poverty. The majority of caregivers are unemployed while others depend mainly on fishing to survive. Most families struggle to eat more than one meal per day. Malaria, waterborne diseases, HIV/AIDS and high rates of infant and maternal mortality are major health challenges. The need is dire; the church estimates that up to 95 per cent of children living in Kilwa Masoko experience deprivation in several areas of their well-being.
While there are schools and vocational training centres in the community, families place little value on education. Most people adhere to traditional Islamic practices, and girls are often forced into arranged marriages at a young age. Deprived of the right to an education and with no real job prospects, children stand little chance of breaking free from poverty.
But the local church in Kilwa Masoko has a deep desire to reach out to their community with the transforming gospel of Christ and respond to some of the most pressing needs of children.
By opening a child development centre, children will have access to health care and will receive supplementary food as needed. Through your support they will also have the opportunity to go to school and receive vocational training, age-appropriate Christian teaching and discipleship, as well as education on important topics like health, hygiene and how to form healthy relationships. Along the way, they will also receive personal attention, guidance and love from caring members of the Christian community.
Real and lasting change happens when children are developed to become the adults who will create change in their community. In Compassion's program, children learn they are loved, develop hope for their future and realize that God wants to use them to help others. These children grow up to be givers and leaders in their community.
Help children build a new future free from poverty and full of promise by launching a holistic children's ministry!
Children's ministry launch
Help a church in Tanzania open a holistic child development ministry
Church name: KKKT Kilwa Masoko
Community information: Kilwa Masoko is a coastal community in Tanzania of 13,366 people. The closest major city is Dar Es Salaam, the largest city in Tanzania and all of East Africa. Most people in Kilwa Masoko work as fishers, day labourers, subsistence farmers, street vendors or in domestic services and earn about $53 a month, but 80 per cent of the population is unemployed. Homes are made of tin or corrugated metal roofs, brick or cement block walls and dirt floors. The local diet includes beans, bread, cassava, chicken, fish, maize, rice and sweet potato. Most people are Muslim, but there is a growing Christian presence in the community and people from both faiths live harmoniously.
What is provided through this gift:
Centre staffing
Child registration and caregiver orientation

Initial caregiver meeting
Registration day items
Camera

Administrative equipment and supplies

Office computer and printer
Office filing cabinets and shelves
Office desk and chair
Office supplies
Staff uniforms and backpacks

Classroom furnishings and supplies

Tables and chairs
Toys, games and minor sports equipment
Teaching resources and supplies
Curriculum printing

Kitchen furnishings and supplies

Tables and chairs
Cooking pots, pans and cooking utensils
Cups, bowls and cutlery
Gas tank and cooking fuel
Storage cabinets and closets

Health checkups and supplies

Initial health screenings
Height and weight measurement tools
First-aid kits