Sponsor with Compassion
Compassion's Child Sponsorship Program gives children the skills and
opportunities to overcome poverty.

Raphael
Country:

Togo

D.O.B:

December 31, 2014

Age:

4



Gender:

Boy
Joyita
Country:

Bangladesh

D.O.B:

May 10, 2015

Age:

4



Gender:

Girl
Agatha
Country:

Tanzania

D.O.B:

April 22, 2001

Age:

18



Gender:

Girl
Caleb
Country:

Peru

D.O.B:

August 11, 2011

Age:

8



Gender:

Boy
Raphael
is
4

years old
and lives in
Togo
.
TG1550192 | Days Waiting:
239
Birthday:
December 31, 2014

(

4

years old)
Raphael lives with his mother and father. Raphael's mother is sometimes employed. Her occupation is: Homemaker. Raphael's father is sometimes employed. His occupation is: Transportation / Driver. Raphael has siblings living in the household. Raphael helps with the following duties at home: No Household Duties - Too Young.Raphael's favourite activities and interests include: Walking.Activities that Raphael enjoys through the church are: Sunday School/Church.Raphael does not attend school. He is in the equivalent of kindergarten.Raphael's family lives in the area of Kpeta Kpalime in Togo.
Raphael

's Country Details

Togo is a country small country located in Western Africa. Despite its size, it includes several distinct geographic regions: gently rolling savanna in north; hills in the central part of the country; southern plateau; and low coastal plain with many lagoons and marshes. The climate is as diverse as the geography: tropical in the south to semi-arid in the north. The people of Togo are made up of 37 different African tribes, the most prevalent being Ewe, Mina, and Kabre. French is the official language, along with four regional African languages. More than half of the population practices a religion made up of indigenous beliefs, while the remaining are split between Christianity and Islam. Togo's economy is based mostly on commercial and subsistence agriculture, with cotton being the most important cash crop. Cocoa and coffee are exported as well. Togo is also the world's fourth-largest producer of phosphate. Economic instability has lead to 32% of the population in Togo living below the poverty line. French Togoland became Togo in 1960. Beginning in 1967, Togo was ruled by a military general whose Rally of the Togolese People (RPT) party has maintained power almost continually since that time. The RPT still maintains a majority of seats in today's legislature. Upon the president's death in 2005, the military installed his son and then engineered his formal election two months later, beginning Togo's transition to a democracy and leading to its first legitimate elections in October 2007. While Togo has a long history of political unrest and has been accused numerous times of human rights violations, recently it has achieved some political stability and recognition in the international community.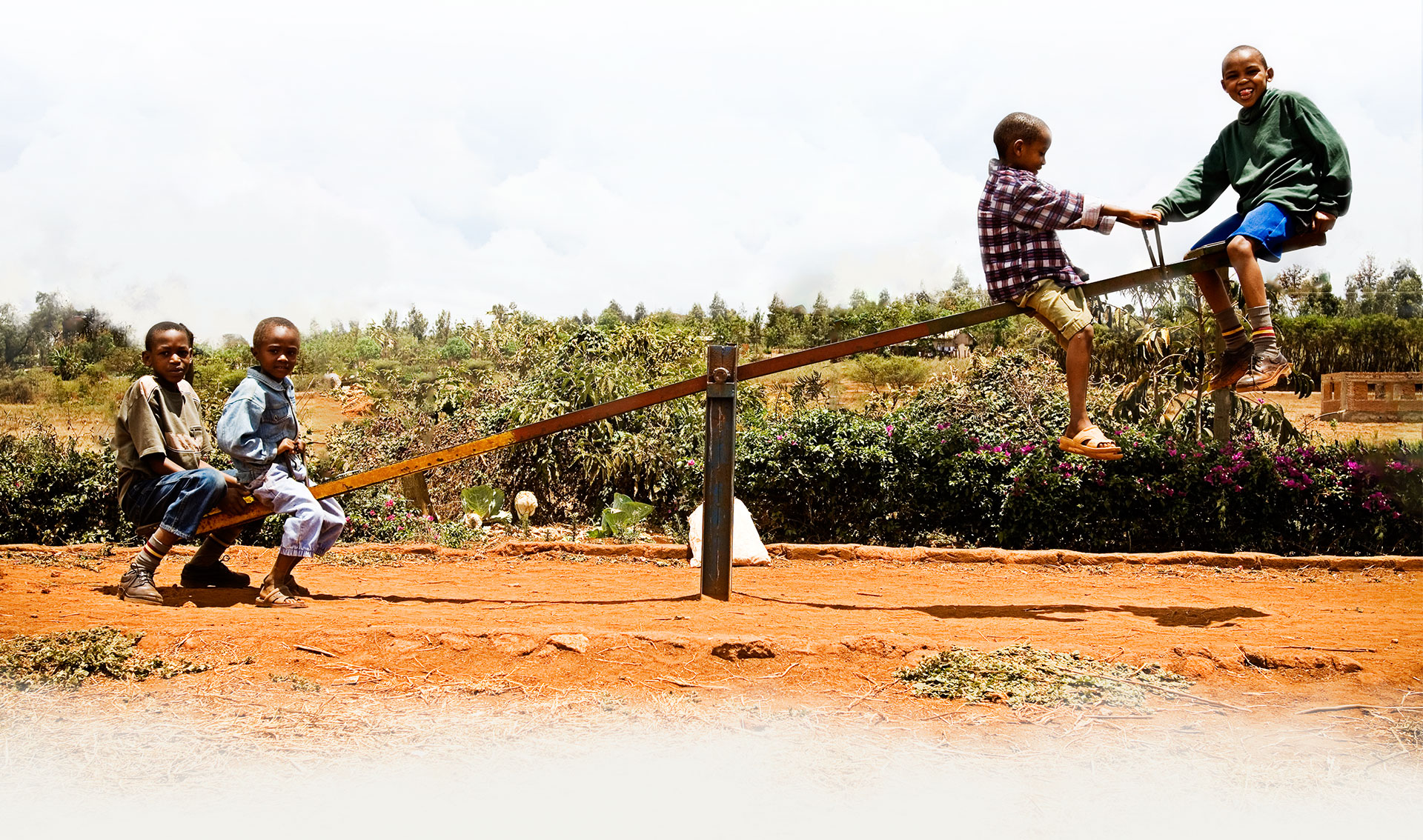 Compassion's ministry is focused on what we call holistic child development. This means developing children in all the different aspects of their lives—their minds, bodies and relationships—while giving them the opportunity to hear about and experience the love of Jesus from caring local church staff and volunteers.
How does sponsorship help kids?
Why do you work with local churches?
Compassion works exclusively with local churches because they can best understand and respond to the challenges in their communities. They are known and trusted by their neighbours and are able to reach those in the greatest need. We equip our local church partners with the resources, training and expertise to help children escape poverty. Each church is empowered to implement the program in a way that meets the specific needs of the children they serve.
---
Do kids need to be Christian to be in Compassion's program?
Absolutely not! We encourage children and families of all faiths and backgrounds to register in our programs and would never require or coerce anyone to convert to Christianity./p> Learn More
---
At Compassion, we take financial stewardship seriously.
As certified members of the Canadian Council of Christian Charities, Compassion Canada is committed to handling the finances entrusted to us with the utmost integrity. This year, 84.7 per cent of funds were used for program activities benefiting the children we serve, and 15.3 per cent for support services.
---
Today, children around the world are discovering that poverty doesn't have to be their future. Help one more do the same by sponsoring with Compassion!
---
Raphael is in the process of getting sponsored by someone else.
---
While we're sorry you could not sponsor this specific child, we would love to help you find a different child to sponsor.
Country:
D.O.B:
Age:


Gender: