Sponsor with Compassion
Compassion's Child Sponsorship Program gives children the skills and
opportunities to overcome poverty.

Ayna
Country:

Ethiopia

D.O.B:

March 26, 2014

Age:

5



Gender:

Boy
Kenlove
Country:

Haiti

D.O.B:

October 20, 2015

Age:

4



Gender:

Boy
Jordan
Country:

Indonesia

D.O.B:

May 11, 2017

Age:

2



Gender:

Boy
Pranto
Country:

Bangladesh

D.O.B:

April 5, 2018

Age:

1



Gender:

Boy
Ayna
is
5

years old
and lives in
Ethiopia
.
ET3940244 | Days Waiting:
217
Birthday:
March 26, 2014

(

5

years old)
Ayna lives with his mother and father. Ayna's mother is not employed. Ayna's father is sometimes employed. His occupation is: Day Labor / Different Jobs. Ayna has siblings living in the household. Ayna helps with the following duties at home: Running Errands.Ayna's favourite activities and interests include: Group Games, Jumping, Marbles.Activities that Ayna enjoys through the church are: Sunday School/Church.Ayna does not attend school. He is in the equivalent of kindergarten.Ayna's family lives in the area of Bulubula in Ethiopia.
Ayna

's Country Details

Ethiopia, a republic in northeastern Africa, shares boundaries with five other countries. Most of the country is a high plateau capped by mountains. Lowland deserts surround the plateau. Ethiopia's population is diverse, with more than 70 ethnic groups. Eighty percent of the people support themselves through subsistence farming in the central plateau region. Major religions include Christianity, Islam, and animism. Amharic is the country's official language.

Known as Abyssinia until recently, Ethiopia was ruled by a powerful kingdom in the first centuries A.D. In the fifteenth century, a Coptic Christian empire and a monarchy were established. After the 1500s, Ethiopia became a number of small kingdoms, which were reunified in the 1880s. Emperor Haile Selassie took Ethiopia's throne in 1931. Since he was dethroned in 1974, the country has experienced political instability and several forms of government. In 1995 the country became the Federal Democratic Republic of Ethiopia.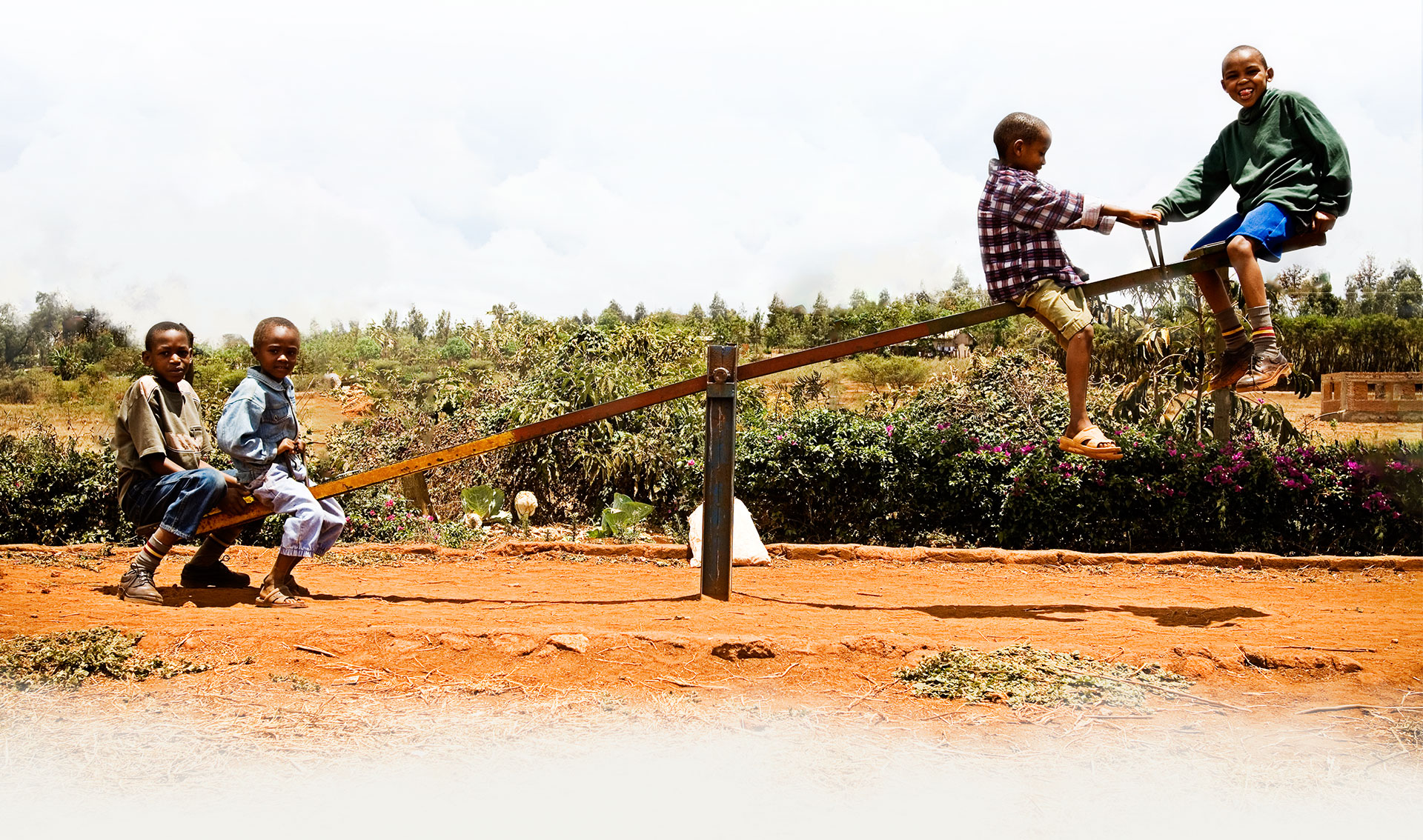 Compassion's ministry is focused on what we call holistic child development. This means developing children in all the different aspects of their lives—their minds, bodies and relationships—while giving them the opportunity to hear about and experience the love of Jesus from caring local church staff and volunteers.
How does sponsorship help kids?
Why do you work with local churches?
Compassion works exclusively with local churches because they can best understand and respond to the challenges in their communities. They are known and trusted by their neighbours and are able to reach those in the greatest need. We equip our local church partners with the resources, training and expertise to help children escape poverty. Each church is empowered to implement the program in a way that meets the specific needs of the children they serve.
---
Do kids need to be Christian to be in Compassion's program?
Absolutely not! We encourage children and families of all faiths and backgrounds to register in our programs and would never require or coerce anyone to convert to Christianity./p> Learn More
---
At Compassion, we take financial stewardship seriously.
As certified members of the Canadian Council of Christian Charities, Compassion Canada is committed to handling the finances entrusted to us with the utmost integrity. This year, 84.7 per cent of funds were used for program activities benefiting the children we serve, and 15.3 per cent for support services.
---
Today, children around the world are discovering that poverty doesn't have to be their future. Help one more do the same by sponsoring with Compassion!
---
Ayna is in the process of getting sponsored by someone else.
---
While we're sorry you could not sponsor this specific child, we would love to help you find a different child to sponsor.
Country:
D.O.B:
Age:


Gender: