Barry Slauenwhite
President/CEO
Serving with Compassion Canada since 1983, Barry Slauenwhite (DD) is a leading voice in the Canadian Christian community. In addition to his duties at Compassion, Barry serves as the Chief Governance Officer of the Canadian Council of Christian Charities and the Servant Ministry Network of London, as a board member for the Christian Churches Network of London and as a board member and co-founder for the International Alliance for Missions.
During Barry's 30 years in leadership with Compassion Canada—20 as President and CEO—Compassion has become the leading international child development ministry. During his time as President, Compassion experienced a tenfold growth in revenue and in child sponsorship while maintaining its unique ministry focus of being Christ centered, child focused and church based.
As a pastor and ministry leader, Barry strives to promote holistic child development through the local church as one of the most effective kingdom building strategies available to the Christian world. His advocacy for the poor has brought him to more than 30 countries worldwide where he's witnessed extreme poverty firsthand—and had the joy of seeing lives transformed through Compassion's ministry.
Barry and his wife, Sharon, live in London, Ontario, and have two adult daughters and two grandchildren. To schedule an interview with Barry Slauenwhite, please contact us.
Executive leadership team
Barry Slauenwhite
  President/CEO
Jim Bartholomew
  VP Strategy & Marketing
Tim DeWeerd
  VP Business Services & CFO
Deb Wilkins
  VP of Engagement
Board of directors
Chair:

Ian Lawson
Lethbridge, Alberta

Ian Lawson is the lead pastor of the Evangelical Free Church of Lethbridge, Alberta, where he has served since 1998. Drawn to Compassion's desire to fulfill the biblical mandate to care for the poor, Ian brings a unique perspective to the Board as a leader in a growing and dynamic church with previous experience in theological education. The father of five grown children, Ian enjoys using his free time to visit with his growing extended family.
Vice-Chair:

Mark Fletcher
Halifax, Nova Scotia

Mark Fletcher is Vice President of Construction for a company called Teng Inc. Compassion's mandate to release children from poverty in Jesus' name attracted him to the ministry. Mark's past experience on several church boards and committees has given him the ability to see big-picture issues, contributing valuable insight as a Board member. The father of seven children, Mark doesn't know the meaning of leisure time, but enjoys setting one evening each week for family night, bringing the whole family together and building relationships.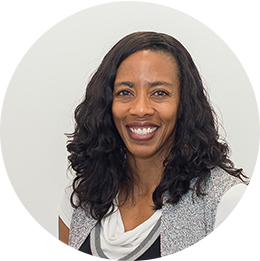 Jennifer Adkins
Langley, British Columbia 
Jennifer Adkins was an ombudsperson for the National Energy Board and an Instructor at Trinity Western University, before going back to school full-time to pursue a PhD in Sociology. She has specialized and consulted in Race and Ethnic Relations for over 25 years in the public, private, and non-for-profit sectors and brings her passion for justice and equity to the board. After much investigation, Jennifer selected Compassion Canada as the best international organization supporting children in poverty because of their candid and unapologetic Christ-centred mission and the fiscal responsibility that they demonstrate. Jennifer, her husband, and their twin sons enjoy living on the West Coast exploring as many new beaches as they can find.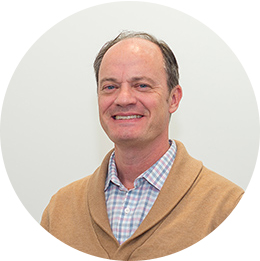 David Burton
Dartmouth, Nova Scotia
David Burton has over 25 years of administration and management experience in social and health programs, ranging from policy development to front-line operations across four Government of Canada departments. A Compassion sponsor since 1997, he was drawn to the organization by its holistic child development approach and its Christ-centered emphasis. His interest in working with Compassion's Board stems from a strong desire to use his administrative experience in a way that is pleasing to Christ and can help those in need. David and his wife reside in Dartmouth, Nova Scotia. They are actively involved in their church, Hillside Wesleyan, where David chairs the Missions Leadership Team.
Dr. Marie Geschwandtner
Ottawa, Ontario
Marie Geschwandtner is a doctor of chiropractic medicine. On sabbatical from active practice, she divides her time working with her husband in professional practice management and leadership development, and maintaining a busy household with two teenage boys. Her experience as a sponsor led her to join Compassion's Board, where she brings the unique perspective of being a doctor and mother to the table. As a co-founder of Chiropractors with Compassion, Marie feels blessed to be able to use her skills to assist the poor. Her family lives part-time in Lake Placid, New York, where her two sons train as competitive ski racers.
Len Hummel
Toronto, Ontario
Len Hummel works with the Bank of Nova Scotia in international credit. With a strong desire to see the gospel spread and to serve the poor, he appreciates Compassion's unique approach to child development and feels privileged to serve on its Board. As a co-leader of an Alpha course at his home church, where he serves on the board, and by regularly serving with the Salvation Army's breakfast ministry for the homeless in downtown Toronto, Len finds himself with numerous opportunities to share the gospel personally and to treat the poor with dignity.
Hank Unrau
Vineland, Ontario
Hank Unrau is a retired banker who uses his gifts of administration to facilitate open discussion and consensus on the Board. Compassion's child development strategy and commitment to the local church attracted Hank to the ministry. Hank has been heavily involved in his local church, serving as the chair of the missions committee and as co-chair of a recent effort to restructure and incorporate the church. He and his wife enjoy quiet time close to home, visiting family and friends and being grandparents to three beautiful granddaughters.
Shannon Williams
Duncan, British Columbia
Shannon Williams is the Director of Children's Ministry at New Life Community Baptist Church in Duncan BC. Shannon's love for children and her desire to see them develop holistically attracted her to Compassion's child development ministry. Her insight as a Children's Ministry Director coupled with her Bachelors of Education from Trinity Western University (2000) brings valuable perspective to the Board. Shannon and her husband Phil reside in Duncan, BC where they love to live adventurously with their four energetic children.
Clark Kassian
Calgary, Alberta
Clark Kassian is a lawyer at Dentons Canada LLP. Clark Kassian has been a Compassion sponsor for many years, and was drawn to the organization by its holistic, Christ-centered approach to child development. With his legal background and advocacy skills, Clark brings a unique perspective to Compassion's board. Clark, his wife and their two young children live in Calgary, Alberta. In his spare time, Clark enjoys playing ice hockey and serving in the worship ministry of his church.
Andrew Johnson
Calgary, Alberta
Andrew Johnson is a physician specialist in Infectious Diseases and Medical Microbiology at the University of Calgary, as well as Program Director for the U of C Adult Infectious Diseases Residency Training Program. Andrew is attracted to Compassion's long-term development strategy of releasing children from poverty in Jesus' name. His knowledge of infectious diseases and tropical medicine brings a unique perspective to the Board. He most enjoys mentoring young resident physicians and coaching community sports. Andrew, his wife Nicole and three children are active in the ministry of the local church in Calgary and advocate for the work of Compassion.