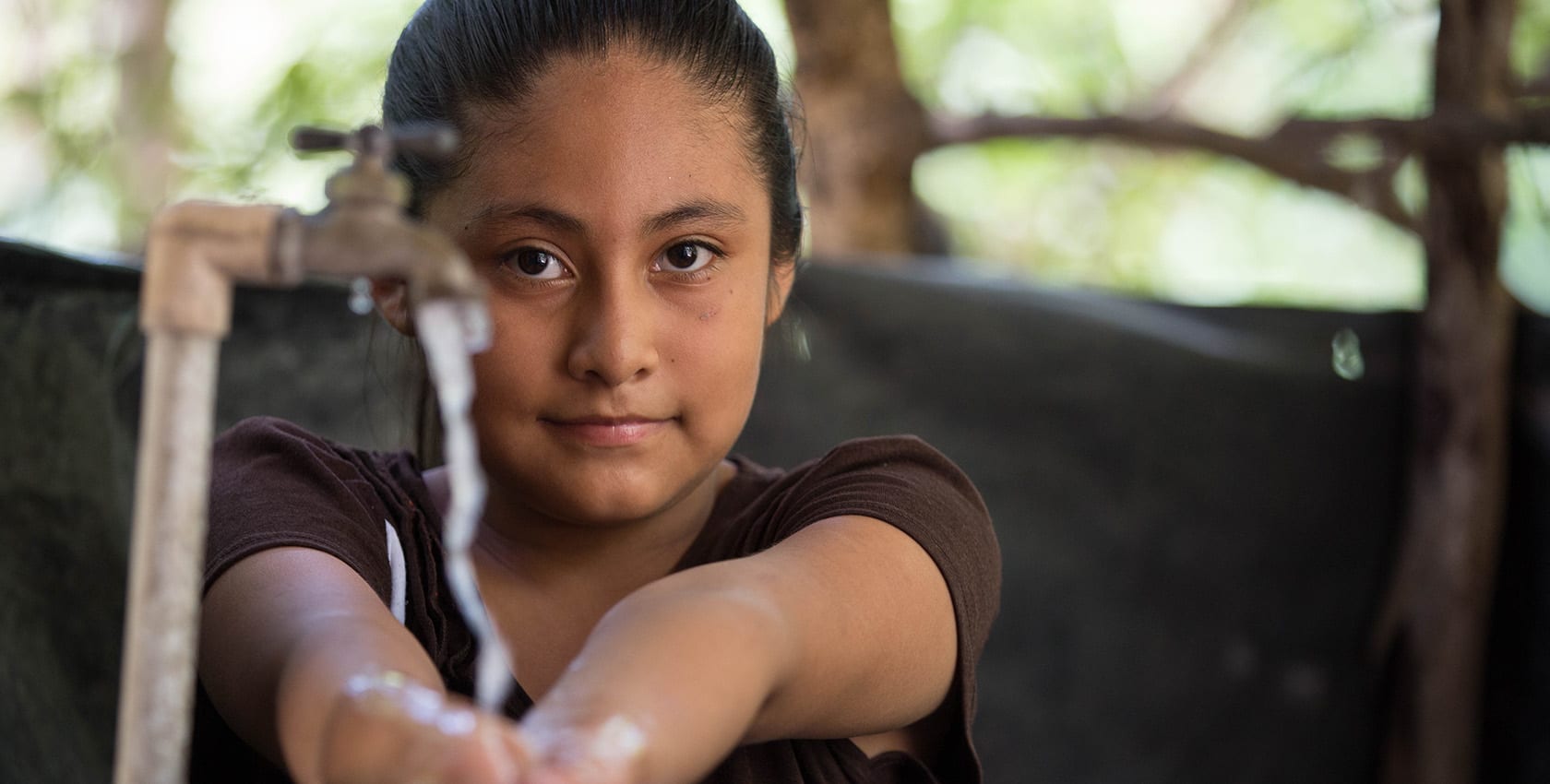 Funding required: $95,835
Beneficiaries: 25 children and their families
Completion date: September 2023
Country: Dominican Republic
Executive summary
The Office of the High Commissioner for Human Rights (UN Human Rights) has stated that the minimum criteria for adequate housing must include access to proper sanitary services and the means to safely dispose of human excrement. However, many Compassion-assisted children in the Dominican Republic are still living without this essential service.
Even today, 21 per cent of people living in the Dominican Republic still do not have a functional washroom at home, the majority of whom live in rural areas which still lack access to basic services like electricity, sanitation and running water. This is the case for many Compassion-assisted children living in the rural communities of San Pedro the Macoris, Boca Chica and La Ceiba. A government survey conducted across this region revealed that only 56 per cent of households have a fully enclosed latrine, and a mere 18 per cent have a hydraulic flushing toilet. Many families use a crude type of outhouse, constructed with nothing more than a few sheets of corrugated metal and a circular cement mound. Without running water, children can't wash their hands after using the bathroom, leaving them vulnerable to dangerous and potentially life-threatening diseases such as cholera, typhoid, diarrhea, dysentery, hepatitis A and polio. Some still resort to open defecation, which leads to environmental pollution and puts children at heightened risk of abuse, especially girls.
Four Compassion church partners in these three communities have identified 25 highly vulnerable children who need new washrooms at home. The current unsanitary conditions in their homes pose a threat to their health, well-being and future success. Our partners understand the direct link between hygiene and sanitation and a child's ability to break free from poverty and want to step in.
This intervention will build washrooms at the homes of 25 families from across four Compassion centres. These facilities will include a septic system, a shower and a flushable toilet provide a safe, private and hygienic space for families to use. They will also include a sink and running water so children and their families can practise good hygiene and protect against disease, improving their overall well-being.
Summary
Did you know?
The last 25 years have been a period of rapid and sustained economic growth in the Dominican Republic. Before the pandemic, it was named by the World Bank as one of the fastest-growing economies in all of Latin America and the Caribbean. Despite this remarkable progress, a stark urban-rural divide persists, with many rural communities still experiencing extreme poverty and deprivation.
Background
Poor sanitation affects everything about a child's life—their health, view of self, education and future opportunities. Improving sanitation and hygiene conditions in low-income communities can have a drastic impact on community health, environmental conditions and socio-economic development, and it is considered a key precursor to eradicating poverty. Compassion's water, sanitation and hygiene (WaSH) initiatives seek to address hygiene and sanitation issues in vulnerable communities through the implementation of multitiered strategies that incorporate both vital infrastructure and community education. Since launching our first partnerships with churches in the Dominican Republic 50 years ago, we have seen countless lives transformed through strategies like WaSH, which are designed to support long-term sustainability through knowledge and community empowerment. When a community is given access to resources, infrastructure and information, the cycle of poverty can be brought to a grinding halt.
The need
You can support improved health and hygiene for 25 Compassion-assisted children and their families from three rural communities in the Dominican Republic through the installation of new, modern bathrooms in their homes. Each home will be equipped with running water, and the new bathrooms will include a flushing toilet, sink and shower. A septic tank will be installed on each property to ensure the safe disposal and storage of waste. Churches will educate families on good hygiene habits and how to keep the washrooms clean and sanitary. Based on the success of previous WaSH initiatives, we expect to see a drastic reduction in illnesses, open defecation and incidences of abuse among these children and their families. Historically, we have also seen that as families adopt new habits, they will in turn educate others, leading to more widespread change in their communities.
What your gift will do
Your gift will provide new washrooms for 25 children and their families in the Dominican Republic, including:
Construction materials
Pipework and plumbing
Water storage tanks
Septic tanks and installation
Skilled and unskilled labour
Logistics
Local contribution: US$1,748.73; churches will also mobilize volunteer teams to help with labour.
Handling of funds: Compassion Dominican Republic will distribute funds and ensure that this intervention remains within budget.
Monitoring and follow-up: Churches will submit regular progress reports to Compassion's National Office in the Dominican Republic, including any noted improvements in children's health and hygiene habits.