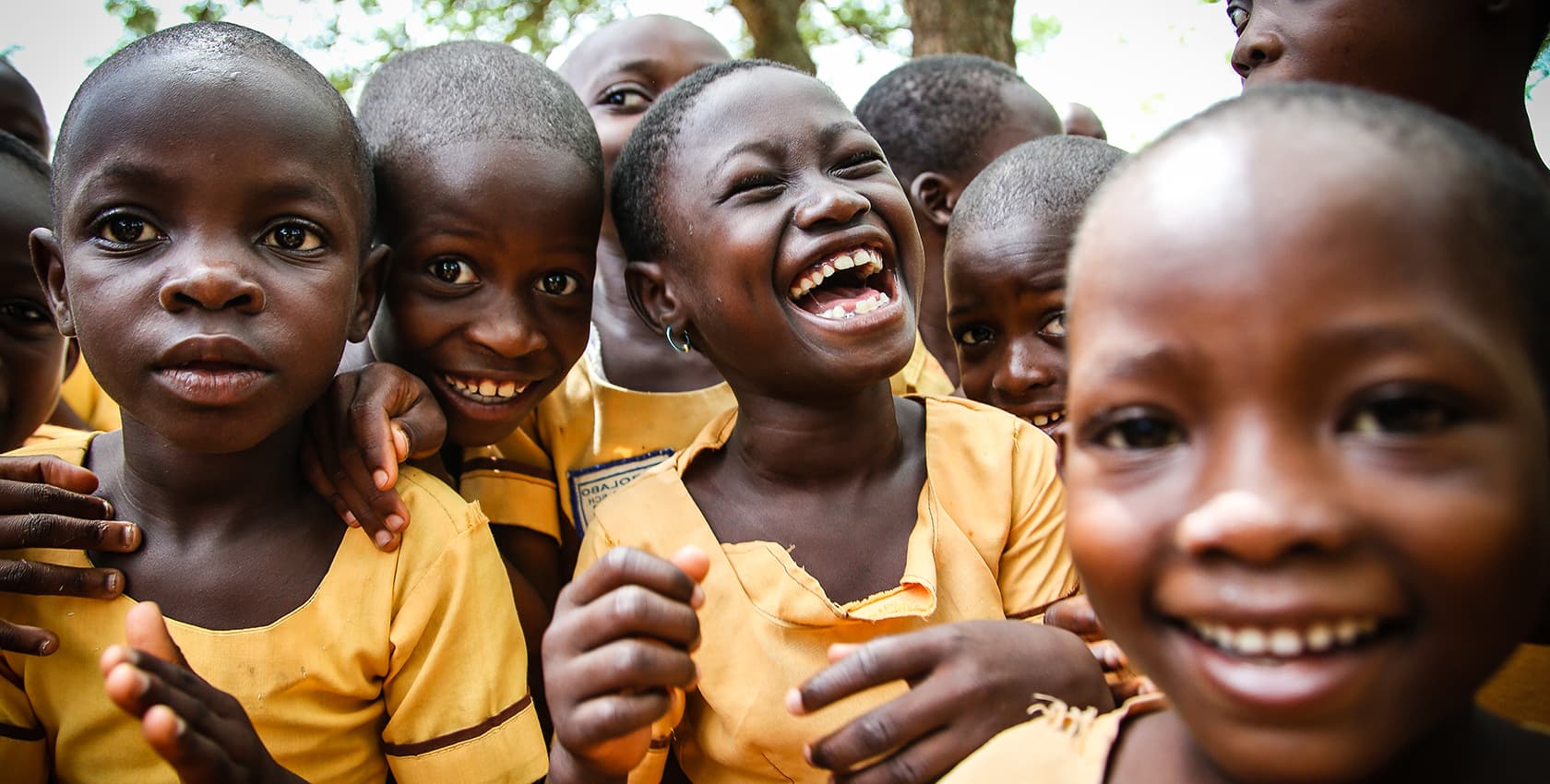 Funding required: $8,750
This project will help: 200 children in Leklebi Agbesia, Ghana
Child development centre: GH0647 Crystal Child and Youth Development Centre
In Leklebi Agbesia, Ghana, many children have little hope for a good life. Adults in the community have a low level of education and few job prospects, mainly working as farmers and petty traders. High unemployment means parents often leave children on their own as they try to earn enough income to meet the family's daily needs. Without parental supervision, some children miss school and get into trouble. Teen pregnancy and school dropout rates are also high. Some parents can't afford school fees, uniforms or supplies, so their children can't go to school even if they want to. The community has a local health clinic, but it is basic and not well stocked. Malaria and cholera are prevalent threats to children's health here. Without health care, education and job opportunities, many children are destined to repeat their parents' cycle of poverty. But the local church in Leklebi Agbesia has a deep desire to reach out to their community with the transforming gospel of Christ and respond to some of the most pressing needs of children. By opening a child development centre, children will have access to health care and will receive supplementary food as needed. Through your support they will also have the opportunity to go to school and receive vocational training, age-appropriate Christian teaching and discipleship, as well as education on important topics like health, hygiene and how to form healthy relationships. Along the way, they will also receive personal attention, guidance and love from caring members of the Christian community. Real and lasting change happens when children are developed to become the adults who will create change in their community. In Compassion's program, children learn they are loved, develop hope for their future and realize that God wants to use them to help others. These children grow up to be givers and leaders in their community.
Help children build a new future free from poverty and full of promise by launching a holistic children's ministry!
Children's ministry launch
Help a church in Ghana open a holistic child development ministry.
Church name:
Global Evangelical Church – Leklebi Agbesia
Community information:
Leklebi Agbesia is a community of 3,000 people on lowland plains in Ghana. This community sees high migration as many youth travel to a neighbouring country to seek a better life. Most people work as subsistence farmers or petty traders. The average family's income is about C$25 per month; however, 60 per cent of people are unemployed. Homes are constructed with corrugated tin roofs, brick walls and cement floors. The main diet is maize, goat and cassava. Malaria and cholera are the predominant diseases here. About 70 per cent of the population is Christian, and the rest practise traditional religions. More effective evangelism and discipleship are needed.
What is provided through this gift:
Centre staffing

Staff recruitment, training and salary

Child registration and caregiver orientation

Initial caregiver meeting

Administrative equipment and supplies

Office computer and printer
Office supplies

Classroom furnishings and supplies

Teaching resources and supplies

Health checkups

Initial health screenings
Height and weight measurement tools