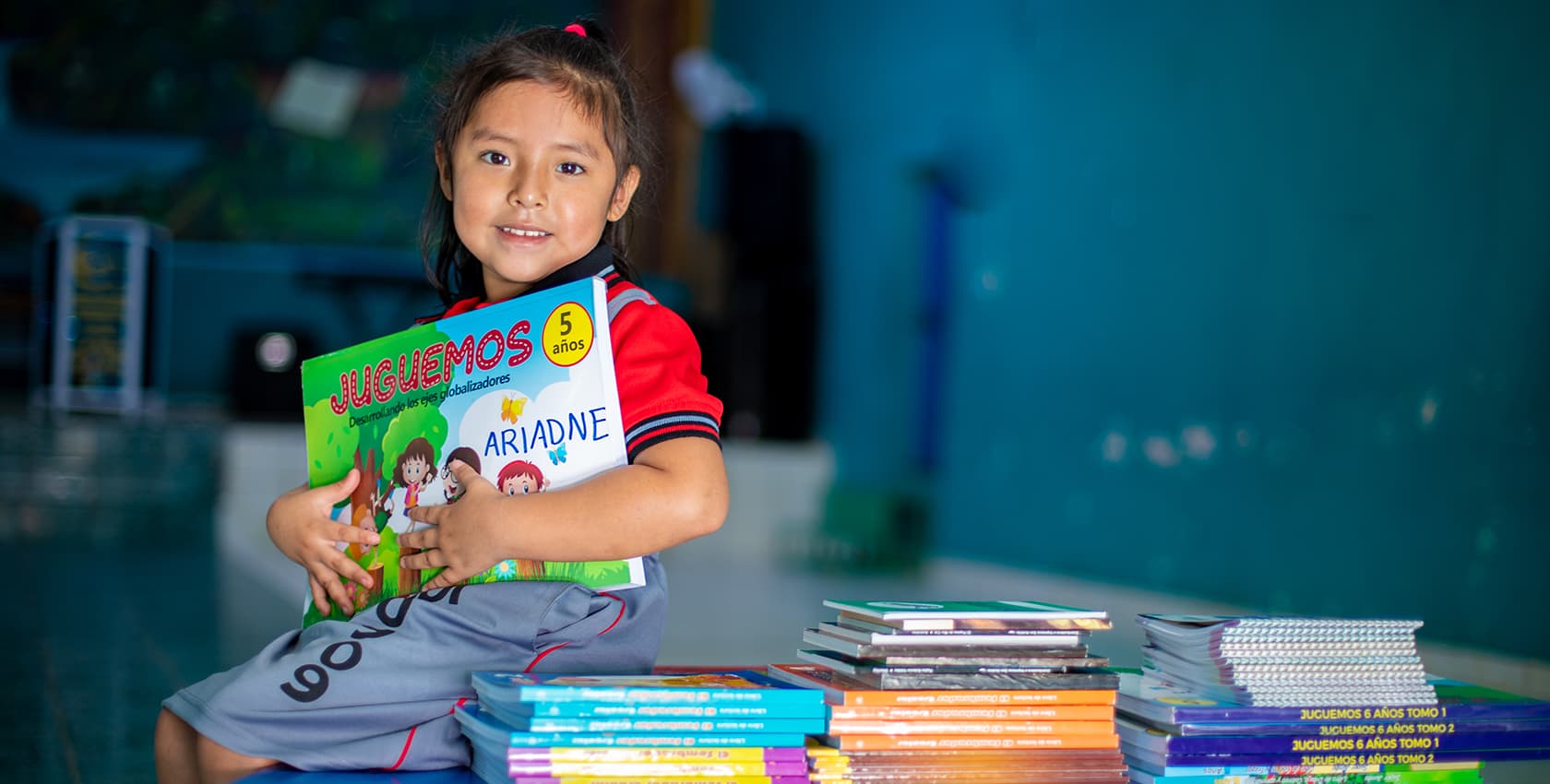 Funding required: $42,550
Beneficiaries: 904 children
Completion date: June 2023
Country: León, Nicaragua
Executive summary
Children's early years form a critical stage in their holistic development. During the first years of life, a child's brain forms more than one million neural connections each second. As children develop their basic cognitive and physical functions and begin learning how to interact with their surroundings, they are building foundational skills that will last a lifetime.
Compassion Nicaragua believes that helping children reach their full potential starts in the early years, and that supporting their education is critical. The need is often dire; rural or suburban communities in Nicaragua are typically very poorly resourced and have limited access to schools. Education disruptions throughout the COVID-19 pandemic have dramatically worsened the situation, threatening the future for many of the children we serve. Even as schools and Compassion centres across Nicaragua began to reopen, some of our church partners in the León area began to notice that an alarming number of beneficiaries were not returning to class.
Children's early experiences and learning opportunities set the tone for how they will think, behave and make decisions in the future. Children who do not complete their education will almost certainly repeat the cycle of poverty of their parents. Recognizing that the long-term consequences of learning loss can be severe, our partners want to act now.
Six of our church partners in León want to support early education by installing toy libraries at each of their facilities. The libraries will include educational toys and age-appropriate books, providing children with a safe and comfortable place to learn through play. Churches also want to provide training for 49 centre tutors in play-based teaching methodologies, equipping them to offer creative learning opportunities for children based on age and developmental needs.
Summary
Did you know?
Global advocates for children's rights believe that addressing setbacks in education incurred by the pandemic is critical to long-term recovery worldwide. UNICEF has estimated that without immediate action, a year of schooling lost to pandemic closures could lose as much as three years' worth of learning in the long-term for a grade 3 child.
Background
The first toy library dates back to 1934 during the Great Depression, when a store owner in Los Angeles, California, decided to begin loaning out toys from his store so that children would stop stealing them. While the concept gained steam in North America, in tandem with the development of new learning philosophies like Montessori and the Ludic method, toy libraries in Nicaragua have only begun to emerge over the last decade and are rarely available in rural areas. In rural areas of Nicaragua, 50 per cent of schools don't have a library and all schools lack Internet access. Teaching methods in primary schools still focus heavily on rote memorization and repetition and do not incorporate creative inquiry.
In León, six of our church partners noticed that a growing number of the children they serve have not returned to centre days following pandemic closures. Our partners want to support learning recovery but recognize that traditional teaching approaches may not be enough to motivate children and their parents to get back into routine after such a long absence from centre programming. While some centres have used their own resources to buy rugs, cushions, board games, puzzles and other teaching materials, the higher-learning games are too expensive for our church partners to afford. By both installing toy libraries that include toys, games and books in their facilities and training Compassion centre tutors in play-based teaching methodologies, our church partners hope to provide 904 children age 3 to 8 with creative learning opportunities that can help them begin to bridge the learning gaps caused by the pandemic.
The need
Compassion believes that long-term pandemic recovery depends heavily on supporting children's education from an early age. In Nicaragua, there is a pressing need to help churches provide alternate learning opportunities that can motivate and inspire children who may be struggling to return to school and their Compassion centres.
Your gift will help six churches in León, Nicaragua, install well-resourced toy libraries in their buildings and equip their tutors with up-to-date teaching methods that focus on creativity and play-based learning. An early education specialist will be hired to help churches select age-appropriate toys and books and to train centre tutors in play-based teaching methods. Children will have access to age-appropriate board games as well as toys that support early reading, writing and counting skills, such as wooden blocks and building sets, abacuses and dominoes. Educational materials will be purchased with two age groups in mind: age 3 to 5 and age 6 to 8. Toys and books selected for younger children will focus on their sensory and fine motor skills, while materials for the older age group will encourage imagination, social and emotional skills and critical thinking. Tutors will attend training sessions with the education specialist, who will also perform follow-up evaluations and monitoring. Churches will contribute local resources to setting up an appropriate space for the toy libraries at their buildings.
What your gift will do
Your gift will help six churches in León, Nicaragua, equip their facilities with toy libraries and provide specialized training for tutors, including:
Training

Training for 49 tutors with an early education specialist

Equipment

Toys, books, teaching materials
Furniture (tables, chairs, shelves, bookcases)

Follow-up visits
Monitoring and evaluation
Logistics
Local contribution: US$1,686.34
Handling of funds: Compassion Nicaragua will distribute funds to the six churches and ensure that this intervention remains within budget.
Monitoring and follow-up: An early education specialist will provide advice on the selection of toys and books and will monitor and evaluate centre tutors following the training sessions to ensure they are successfully applying the principles they have learned. You can expect to receive reports on the progress of this initiative, including photos of the new toy libraries and stories from some of the people you are helping.