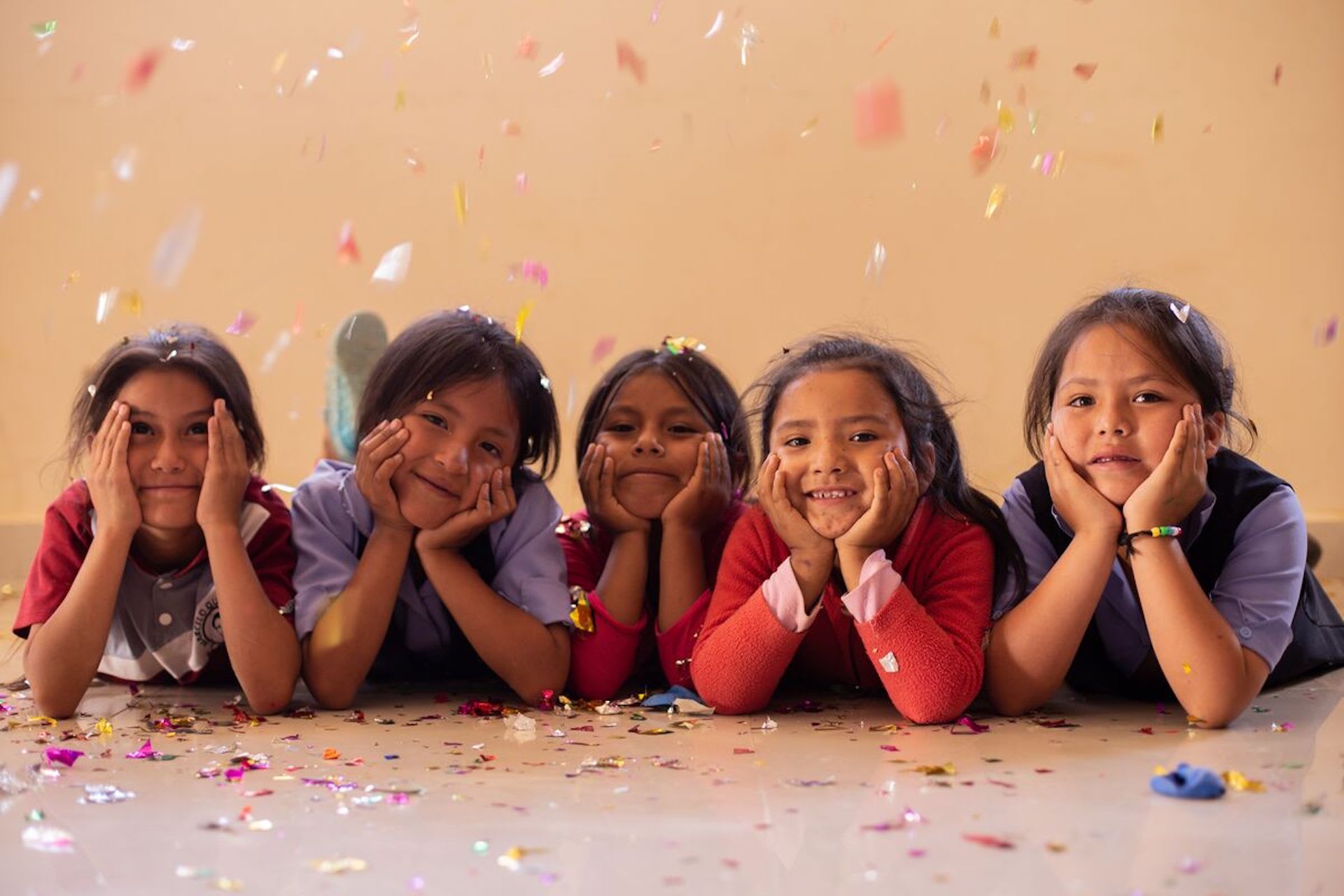 The future is BRIGHT because of amazing Volunteers like YOU!
Did you know that April 7-13 is National Volunteer Week across Canada?
We love this time of year, giving us that extra opportunity to recognize and thank you – our volunteers – in the many ways you serve and share in the mission of Compassion!
Every moment you give of your time is like a seed… whether you volunteer at an event, write a letter of encouragement to a child, pray, share your story of sponsorship with others… all of these moments, these seeds, truly bring a harvest of life and value!
If you feel that your contribution is too small to be of significance… think of this example: Imagine 1,000 Compassion volunteers across Canada giving 30 minutes of their time to serve each month…. That's 500 hours of intentional sharing, serving and contribution every month!
You are not alone – you are part of a larger community of volunteers who are making a difference in the lives of more children … in the name of Jesus and for His eternal kingdom work.
Take a few moments to reflect on some amazing quotes and scriptures:
"For even the Son of Man did not come to be served, but to serve, and to give his life as a ransom for many." Jesus – Mark 10:45
"Everybody can be great. Because anybody can serve. You don't have to have a college degree to serve. You don't have to make your subject and your verb agree to serve…. You don't have to know the second theory of thermodynamics in physics to serve. You only need a heart full of grace. A soul generated by love." Martin Luther King, Jr.
"The best way to find yourself is to lose yourself in the service of others." Mahatma Gandhi
"The meaning of life is to find your gift. The purpose of life is to give it away." William Shakespeare
"Volunteers are love in motion!" Author Unknown
"How wonderful it is that nobody need wait a single moment before starting to improve the world." Anne Frank
"I am a little pencil in the hand of a writing God who is sending a love letter to the world." Mother Teresa
"Give, and it will be given to you. A good measure, pressed down, shaken together and running over, will be poured into your lap. For with the measure you use, it will be measured to you." Jesus – Luke 6:38
"Feed the hungry, and help those in trouble. Then your light will shine out from the darkness, and the darkness around you will be as bright as noon." Isaiah 58:10
"Each one should use whatever gift he has received to serve others, faithfully administering God's grace in its various forms." 1 Peter 4:10
"The generous soul will be made rich, And he who waters will also be watered himself." Proverbs 11:25
We hope that this encourages you today! You are appreciated, valued and loved.
Your friends at Compassion,
The Volunteer Network Team!
PS. Read our National Volunteer Week blog post here … a sneak preview just for you!