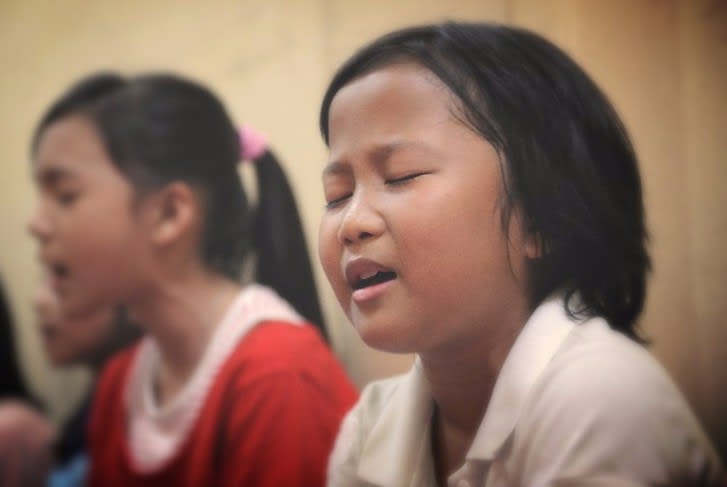 February 6, 2017
How do you stay current with world news today? Is it through Twitter, the internet, TV, or an old-fashioned newspaper?
As a volunteer, we know you care about the world around you. One great way to add depth to your role as a volunteer is to be familiar with what is going on in the world. But sometimes you just don't know where to start. Never in history have we had so much news at our fingertips. And while this is a blessing, it can also make us feel overwhelmed or eventually make us indifferent to the needs.
This month we want to share some highlights of what is happening in Compassion's global family and suggest some ways to pray:
Five ways to pray for Christians around the world.
Learn, pray, grow and share.
Here are a few more ways you can be learning, praying, growing and sharing as a volunteer.
Learn – There are many ways to dig deeper and learn more about the world around you.  Find out what is happening in Compassion's ministry in different countries on a regular basis. Here are a few links to get you started:
https://blog.compassion.com/tag/totally-worth-it/
https://www.compassion.ca/blog/
Pray – Don't be overwhelmed by what you read and learn; rather lift up these requests in prayer to a God who sees and knows all.
Grow – By learning and praying, you will grow closer to God's heart for the world and grow in your ministry as a volunteer.
Share – Take what you've learned and find ways to share with others specifically your own Compassion story.
Can you find some moments to be more globally minded this month?
Sharing our Compassion Story together,

Tracy Smith
Volunteer Network Manager
Compassion Canada