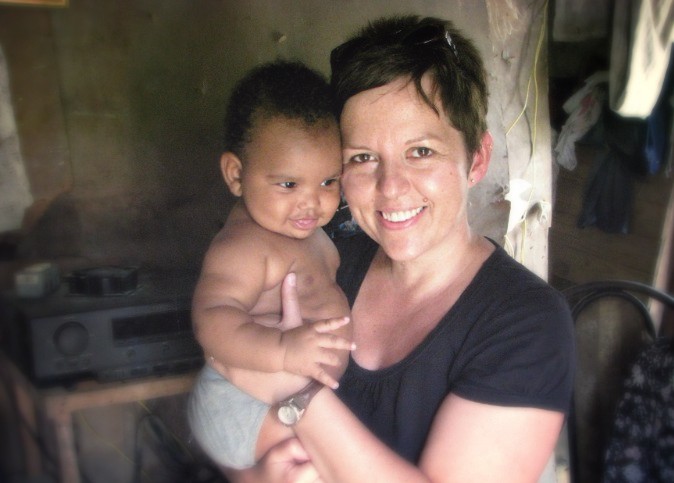 March 2016
There's nothing I love more when I visit Compassion's ministry around the world than holding babies! It's one of the biggest highlights for me. My heart is always humbled and filled as I meet moms and dads and see the dedication of the staff.
It got me thinking how much I desire for each of our volunteers to see Compassion's ministry firsthand. It simply is life changing for your own personal journey, and the bonus is that you are better equipped as a volunteer for Compassion!
On a recent trip to Nicaragua, I got to meet Carol Wilson and her daughter and son-in-law Amy and Kevin Janzen. Read their moving story today to see how God used their trip to impact their lives and their volunteering with Compassion.
There are so many important elements of a Compassion Exposure Trip, but we've come up with our top three takeaways:
Meeting your sponsored child. There are no words to describe the amazing experience of meeting the child you sponsor. Something very special happens when you meet face to face and make that personal connection. Both of you are changed forever!
The heart of the local church. Listening to the pastor and the local community's leadership, you begin to truly understand the heart of Compassion's ministry: the vision and the passion of the local church. They are truly burdened for the families and will tirelessly work to see the gospel reach everyone!
The true significance of letter writing. It might not seem like that big of a deal, but as you meet moms and dads, young people and children, one theme continually comes up: letters matter. Letters encourage, infuse hope, motivate, comfort and are sometimes the only lifeline a child has. It may seem like a long way to travel to understand this truth, but when you meet families face to face you can understand how deeply letters impact sponsored children.
Contact us to learn more about joining an upcoming exposure trip! This year we are going to El Salvador, Bolivia and Haiti!
If you have met your child and seen Compassion's ministry through the local church, can we help you find ways to share your story with others?
Partnering with you in the gospel,
Tracy Smith
Volunteer Advocate Network National Manager
Compassion Canada