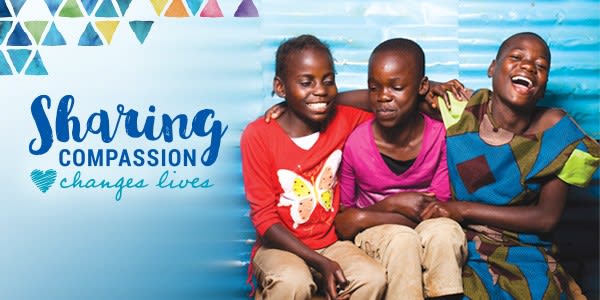 March 14, 2017
Earlier this year we were very excited to reveal the Volunteer Network's one word for 2017:
SHARING
Sharing YOUR Compassion Story.
We are thrilled to let you know that a special invitation is on its way to you as we write this email. An invitation to join hundreds of volunteers across Canada who will be sharing their Compassion story. Make sure you check your mailbox in the days ahead!
If you don't want to wait, you can have a sneak peek now at our Sharing Compassion website!
We are inviting you to share Compassion by creating an event, big or small, and to share your unique story of sponsorship. Together we can help change the lives of more children who are waiting for a sponsor.
Nervous? That's understandable. But I promise that we will be with you every step of the way by providing support by phone or email, and supplying you with excellent resources. We have a variety of tools for you to use such as videos for different settings, PowerPoint slides, or a word-for-word script to follow.
Your story is as unique and wonderful as you are. Let us help you share it and together see more children find sponsors along the way.
Sharing Compassion changes lives!
Many blessings,
Tracy Smith
Volunteer Network Manager
Compassion Canada