Across rural Perquin, El Salvador, purple and red Magenta Bougainvillea grows wild. It spills over walls, climbs broken fences and makes graceful arches across dusty paths.
Against the ochre earth and the green mountains, it paints a pretty picture. Yet for thousands of families who live here, life looks far from beautiful.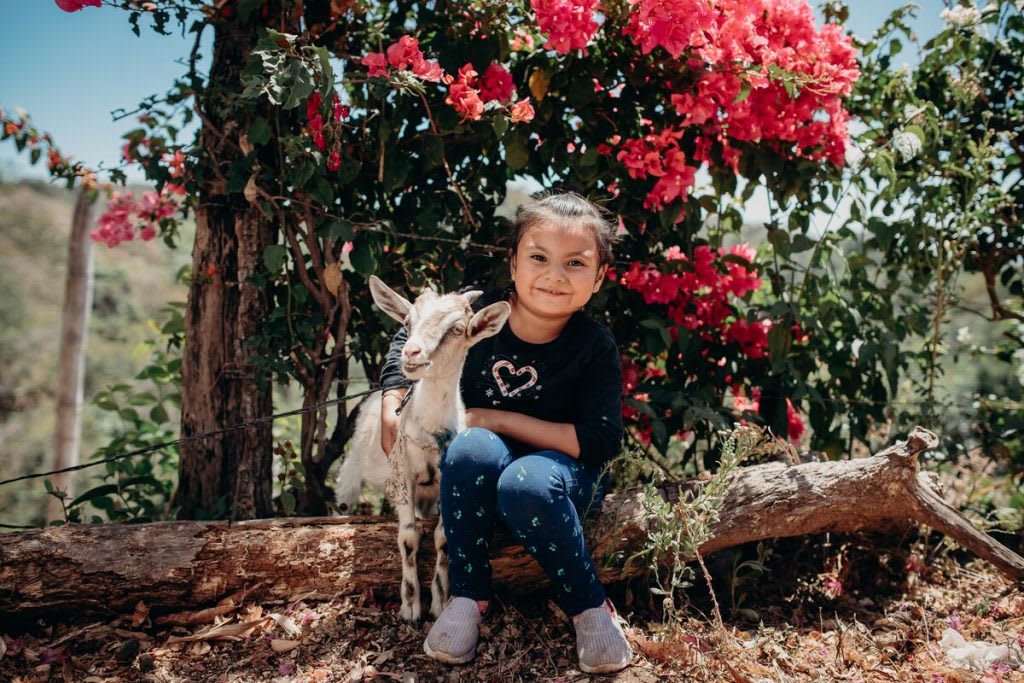 The region's main industry is agriculture. When harvest and planting season is over, the lack of permanent jobs mean families who work as day labourers struggle to survive. In the communities where Compassion's church partners serve, unemployment ranges from 50 per cent up to a staggering 93 per cent.
Even at young ages, the children in this community know the difference livestock can make for their families. Whether it's providing nutritious milk for them to drink, or an extra source of income to improve their precarious situations, these amazing kids would love to share with you how farm animals help impact their lives in a big way!
____
1. "Chickens give us delicious eggs to eat!"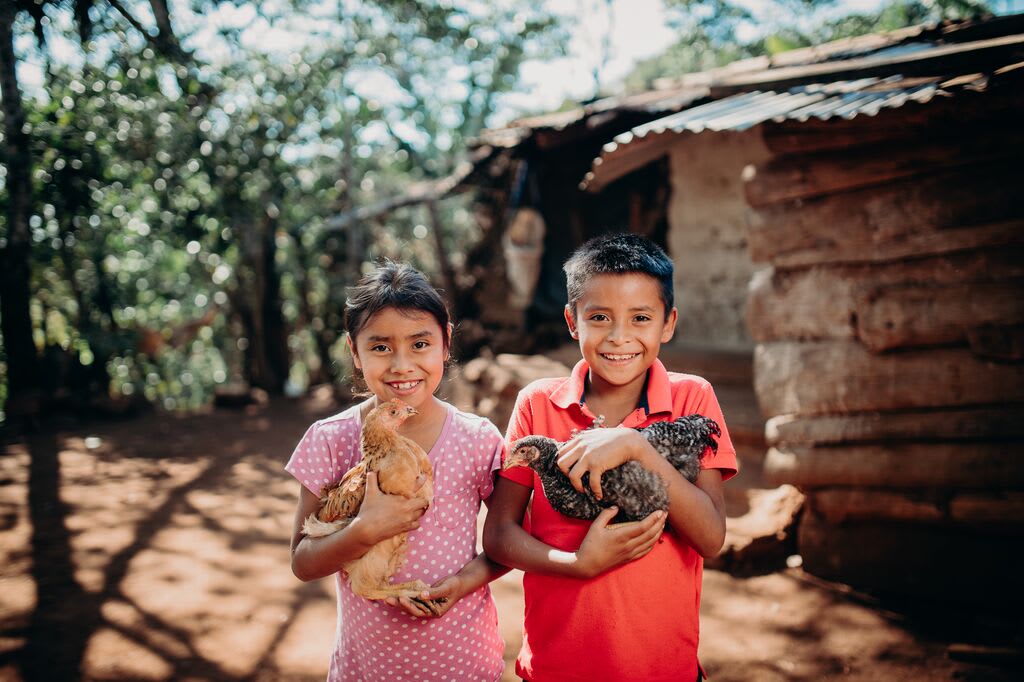 Neighbours Yessica, 8, and Argelio, 10, both help care for their families' chickens. Their parents can only sometimes find work as day labourers, making their income unpredictable. But since Compassion has provided their families with chickens, their parents now have sustainable incomes!
"I like chickens because we sell them and then we have income," says Argelio. "My tip for children is to feed the chickens in the morning. Because by nighttime, they are hungry. Eggs are so delicious. My favourite is scrambled eggs with corn tortillas and cheese."
"We feed the chickens and give them water. We also help to keep their area clean," says Yessica.
____
2. "Goat's milk helps us become stronger and healthier!"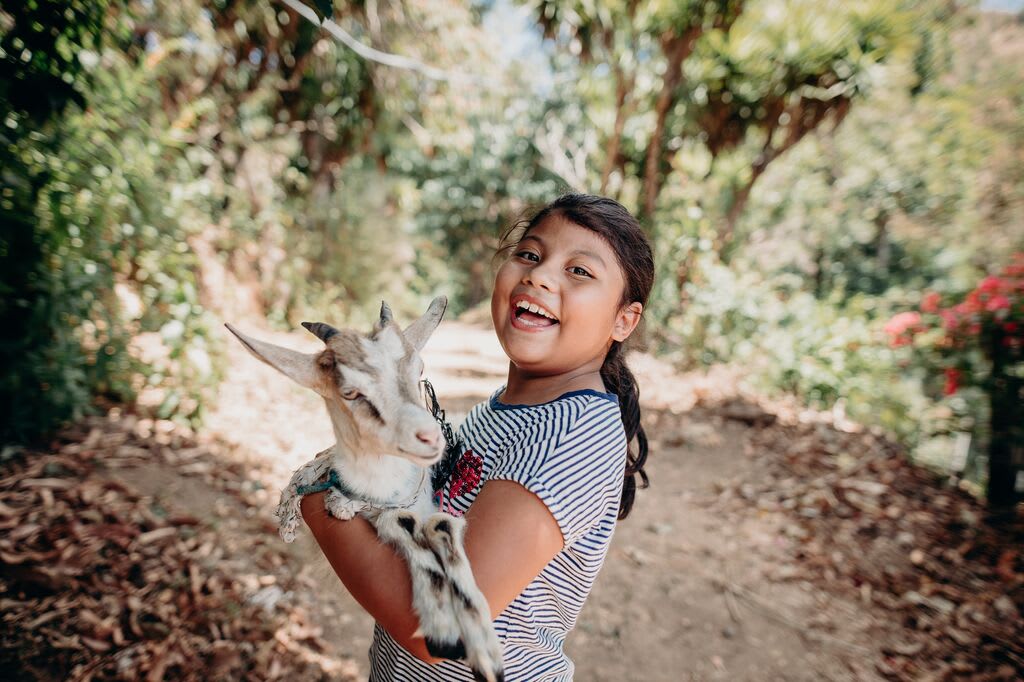 "If children have goats," says nine-year-old Rebeca, "they can drink milk and be stronger and healthier."
And she couldn't be more right! Goats are the perfect way to provide families like Rebeca's with milk, both to consume and sell as a regular source of income. When goats reproduce, families can sell a goat to provide for other household needs.
____
3. "Pigs help us invest our money."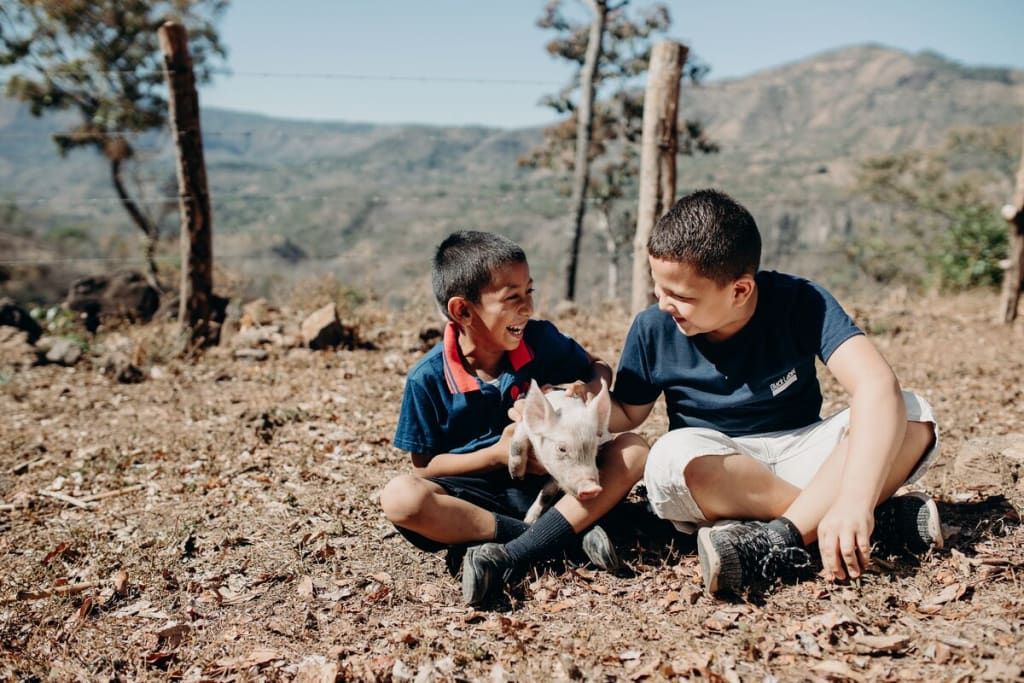 Jose (pictured left) absolutely loves taking care of his pigs! Provided by his Compassion centre, his family breeds pigs to earn extra income and Jose helps to care for them.
 "Sometimes I bring water or food for the pigs. But also, I bring food for my dad when he is taking care of the pigs. I bring lunch for him. We sell the pigs to help our family," he says.
"Pigs are a good idea because we can feed them, and we can raise them. I think children should have pigs so they can have income, so they can have money to support their families."
His family usually earns between C$40 to $50 for each piglet. "We invest the money into buying food for us and other supplies we need," says Jose's mother, Deborah. "We also buy food for the pigs and other stuff we need on the farm."
____
4. "We get protein and vitamins from the healthy food we grow with money from selling our goats."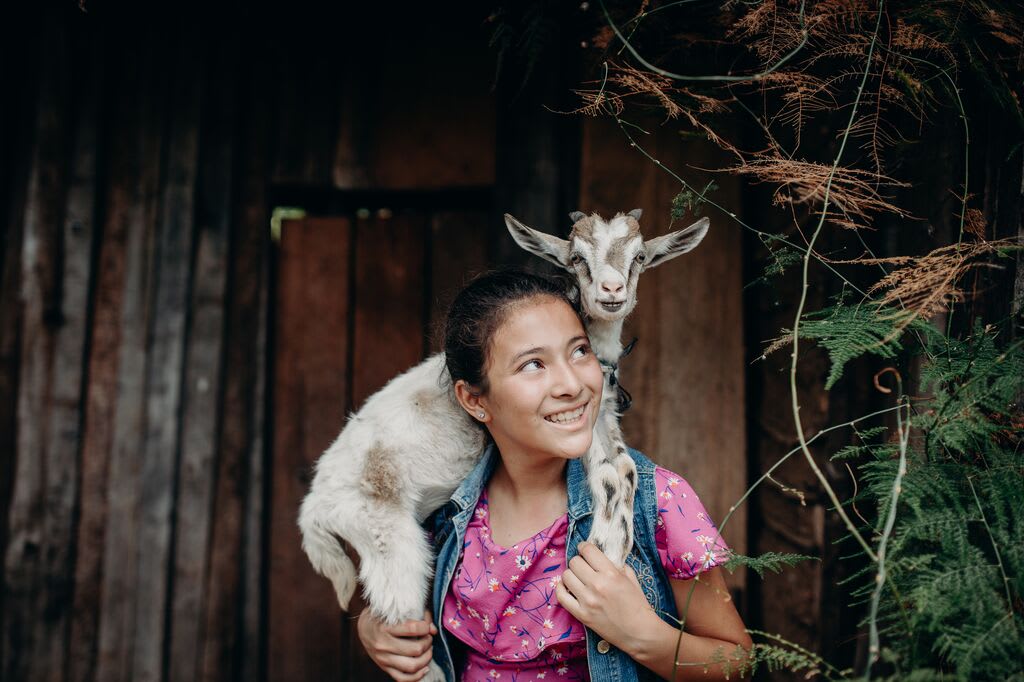 Eleven-year-old Keysi sometimes visits her grandfather at his beautiful farm, where he grows cucumbers, green beans, tomatoes, plantains and even coffee beans.
"We get protein and vitamins from healthy food. It helps children grow so they can be stronger," she says. "If you are thinking about giving a goat to a child in poverty, do it! It is a great idea because it will help them grow stronger and healthier."
____
5. "Pigs open up possibilities for my future."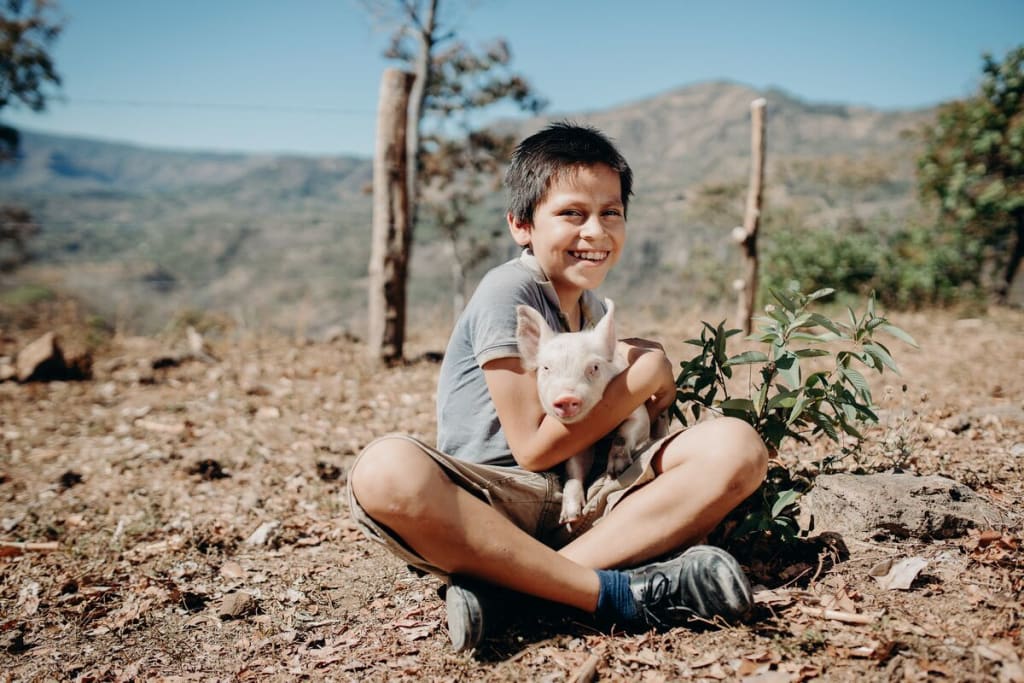 Jose lives with his single mother, brother, sister and grandfather. His mother can sometimes earn some income by selling snacks or vegetables on the street. The family has raised and sold pigs in the past. "Pigs are a source of income. Sometimes we earn money with the pigs," he says. His community is focused on farming, but Jose has a different dream: becoming a lawyer.
"That is my dream since I was little. My dad used to be a lawyer, so he inspired me. I think a good lawyer is a person that is honest and can help other people," he says. "Compassion is teaching me how to be a good person, how to have moral values and good behaviour."
____
6. Raising livestock is just, well… a whole lot of fun!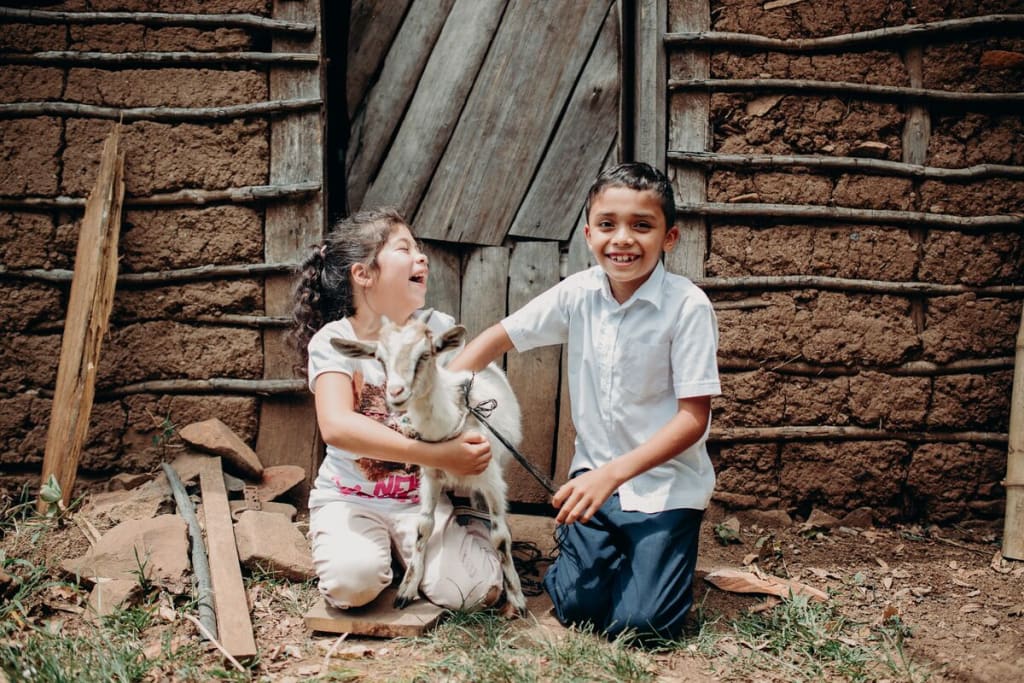 Nine-year-old Cesia and seven-year-old Daniel have a ball taking care of their sweet little goat each day!
____
Livestock is a small gift that opens huge possibilities in the lives of children in poverty! Will you provide the gift of livestock today?
Words by Laura Phillips and Emily Turner
Photos by Emily Turner