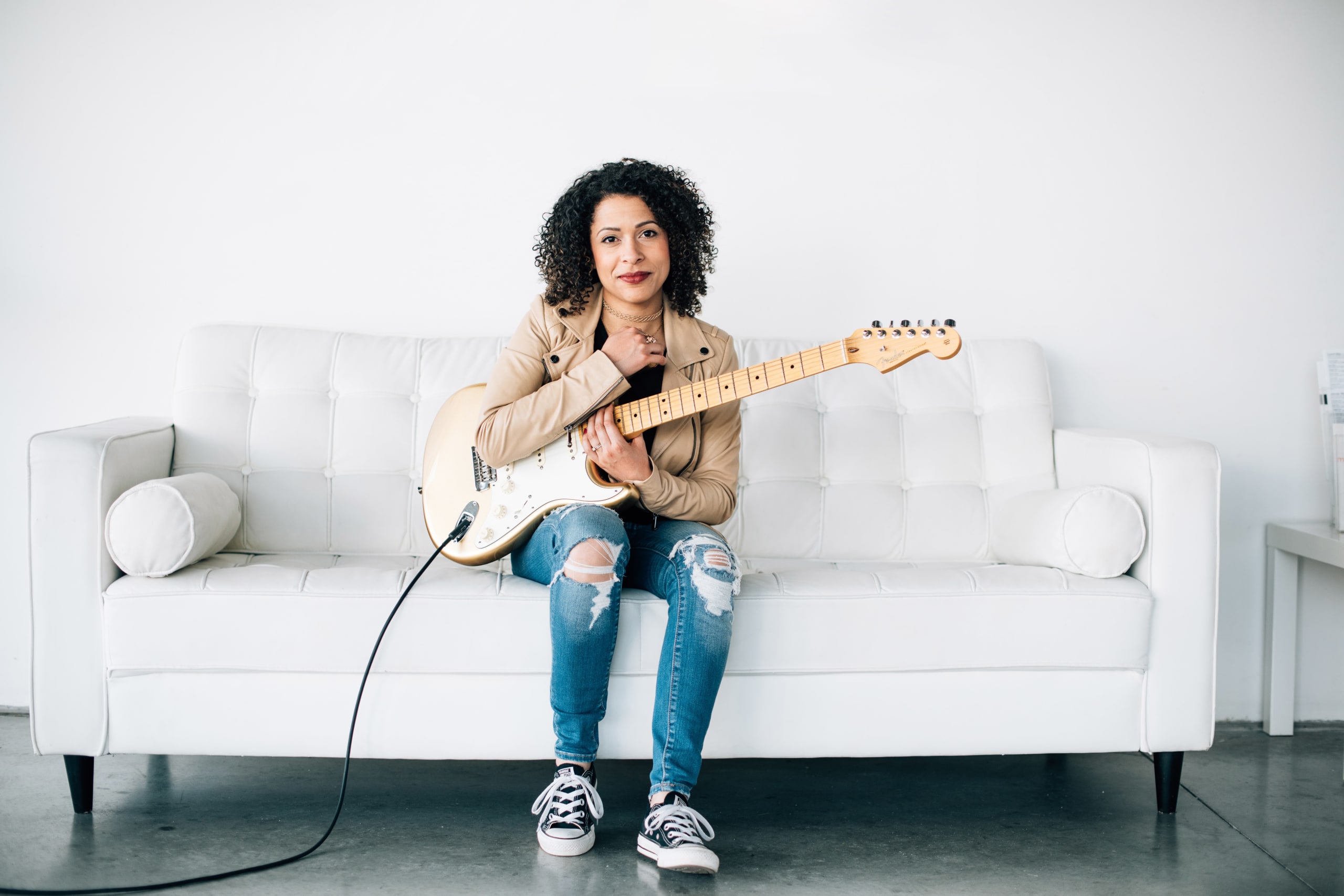 Chelsea Amber is a Juno-nominated singer/songwriter who has toured Canada and the USA. Her most recent full-length studio album is Face the Waves. The title track won Urban Song of the Year at the 2019 Covenant Awards, Pop/Rock Album of the Year and Jazz/Blues Song of the Year for the song Love Letter at the 2020 Covenant Awards.  
Chelsea recently connected with Compassion Canada's Managing Editor, Andrew Kooman, to discuss her music, what it's like to share hope in the midst of a pandemic, and why she serves as an Ambassador for Compassion Canada.
Compassion Canada: How do you describe your sound to people who are new to your music?
Chelsea Amber: I like to call it "encouragement with a side of soul." It's contemporary Christian music with soul and grit.
CC: You've shared the stage with some incredible artists like Mercy Me, Avalon and Canadian legend Rita MacNeil—what have you learned from other talents as you've offered your gift in collaboration?
CA: I did a string of three dates with Avalon and at the first show I learned to make sure my guitar is plugged all the way in! LOL! We couldn't figure out why my guitar wasn't coming through the system for the first song… Oops!
On a serious note, one of my favourite moments with a more established artist was doing a duet with Rita MacNeil. She was so humble and supportive. After the show she got her son (also her manager at the time) to find me so that she could offer kind words of encouragement. I hope that I can also be an encouragement to other fellow artists the way she was to me.
CC: If you could share the stage with any artist, from any time, living or dead, who would it be and what song would you sing?
CA: How do I pick just one?! Lauren Daigle, Beyoncé, Brooke Ligertwood, Bono, Jonny Lang, BB King, For King & Country, Aretha Franklin… I could learn a lot from all of these artists. 
For the sake of picking just one, I'll say "Respect" with Aretha Franklin. It would be epic to see such a legendary music icon in action! I like that she was classy and sassy!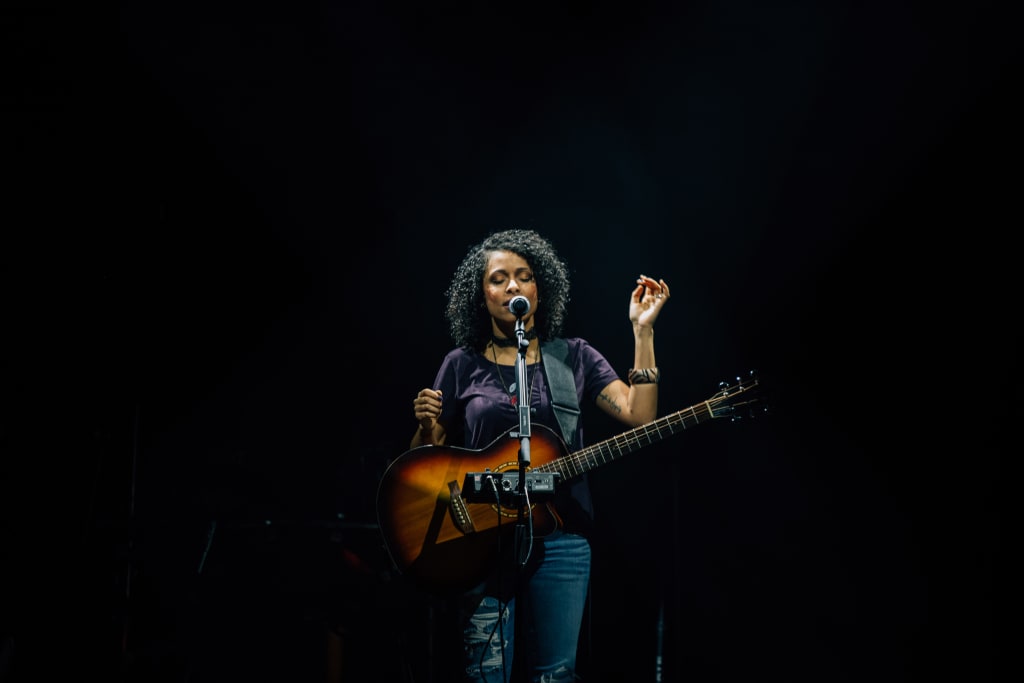 CC: How did you originally connect with Compassion Canada?
CA: At the beginning of my career I knew I wanted to use music to make a difference. I prayed about how to do that and shortly afterward went on tour with a band called "Life Support." Each night they shared about Compassion Canada's ministry from the stage and by the end of the tour I knew I wanted to get involved. 
CC: What is it like to be an Ambassador for Compassion Canada and what draws you to the work that Compassion does around the world?
CA: Partnering with Compassion Canada was one of the best decisions I've ever made in my musical journey. People all over the world are being introduced to Christ. Churches get to be the hands and feet of Jesus in their own communities. Significant and lasting change is happening in the fight against global poverty.
On a personal level, I love knowing that even if I stop doing music tomorrow, I've been able to make a lasting difference for the Kingdom of God as a recording artist.
CC: Earlier this year, before the pandemic was a reality and borders were closed, you had an opportunity to travel with Compassion Canada to Colombia. What was that experience like?
CA: It got me fired up all over again about this partnership. I was blown away by the work of the local church in Colombia. I loved that it was God who was getting the glory and the church who was getting the credit, not Compassion waving their flag saying "we did this." The local church was being equipped to carry out the Great Commission in their own communities, making an eternal impact.
The trip reminded me of the importance of dreams. It seems like each place we went mentioned this theme. People were gaining hope for the future and starting to dream of what could be for their family and communities. It reminded me to keep dreaming for my future too.
[Watch Chelsea Amber's Trip Vlogs: Part 1 | Part 2 | Part 3]
CC: Now more than ever, as we navigate a world deeply impacted by COVID-19 and as we more openly address issues of systemic racism in Canada and the US, why is faith-filled music important and how can it be part of healing and reconciliation?
CA: Christian songwriters and worship leaders have a huge responsibility because the songs we sing communicate theology and we need to make sure this theology is correct. When songs are in line with biblical truths, they can be powerful weapons to fight the lies that come with hatred and racism. I believe that true change starts with us individually first. As we believe God's Truth and learn to walk it out each day, then we can make systemic changes with His wisdom as our guide.
CC: At Compassion, we're in the midst of a global campaign called We Rise As One which is really an invitation for the global Church to stand together to help children and families in extreme poverty impacted by COVID-19. Your work connects so closely with churches across Canada—how have you seen the church in Canada rise up to be light and love during these times?
CA: It's neat to see the way churches are thinking creatively about how to foster community during physical distancing. It's a great demonstration of how the Church isn't a building, it's the people. Most pastors have all been very intentional about addressing this season in their sermons and provide words of encouragement and hope by pointing people to Jesus. The online services provide an opportunity to reach people who may not be comfortable within a church building, so I look forward to hearing stories of the people who came to Christ through these services.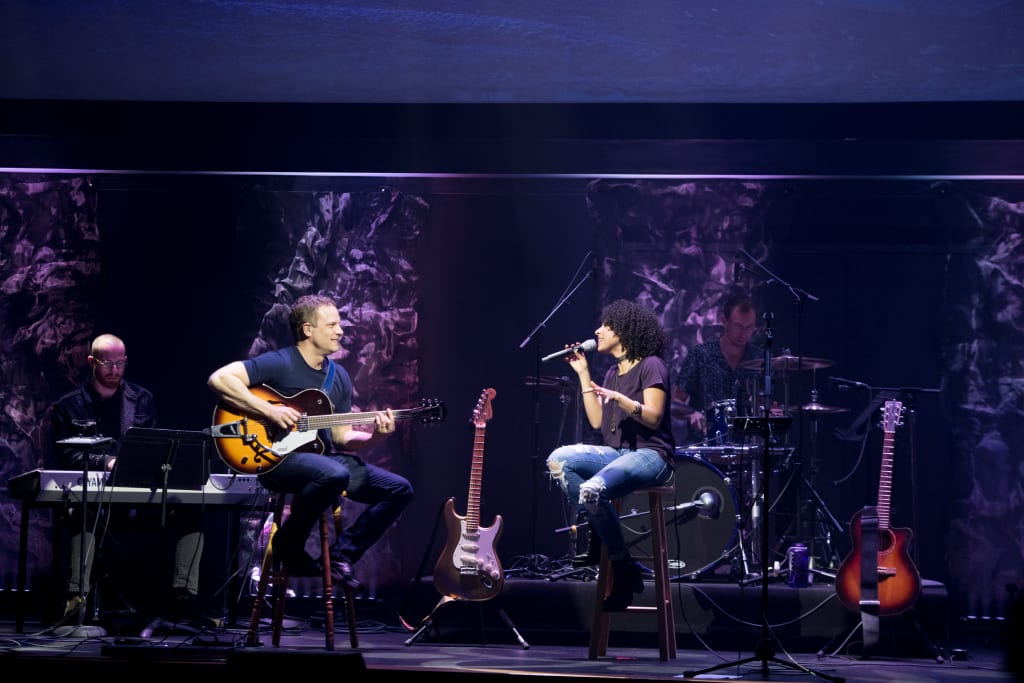 CC: You shared some awesome music with your followers online during the lockdown.  What did you learn about yourself and about creating and sharing music during that time?  
CA: I'm thankful for the opportunity to create and share encouraging music and messages of hope during this time. I made a commitment to release a video every week on my YouTube channel and it has pushed me to stop being a perfectionist and hit "publish." God is able to work through the music whether the singing was flawless or not!
CC: What projects are you focused on currently and where can people next connect with you on stage as a Compassion Ambassador? 
CA: It's hard to say when I will be back on a stage again in light of COVID-19, but in the meantime, I am releasing a new video on my YouTube channel every week and sending out monthly devotionals to my email subscribers  at ChelseaAmber.com/freemusic. 
Find Chelsea Amber on YouTube,  Spotify, Facebook and visit her website to find where she's performing next, download free music and get access to her free devotional series. 
Want to book a Compassion Ambassador for your event?