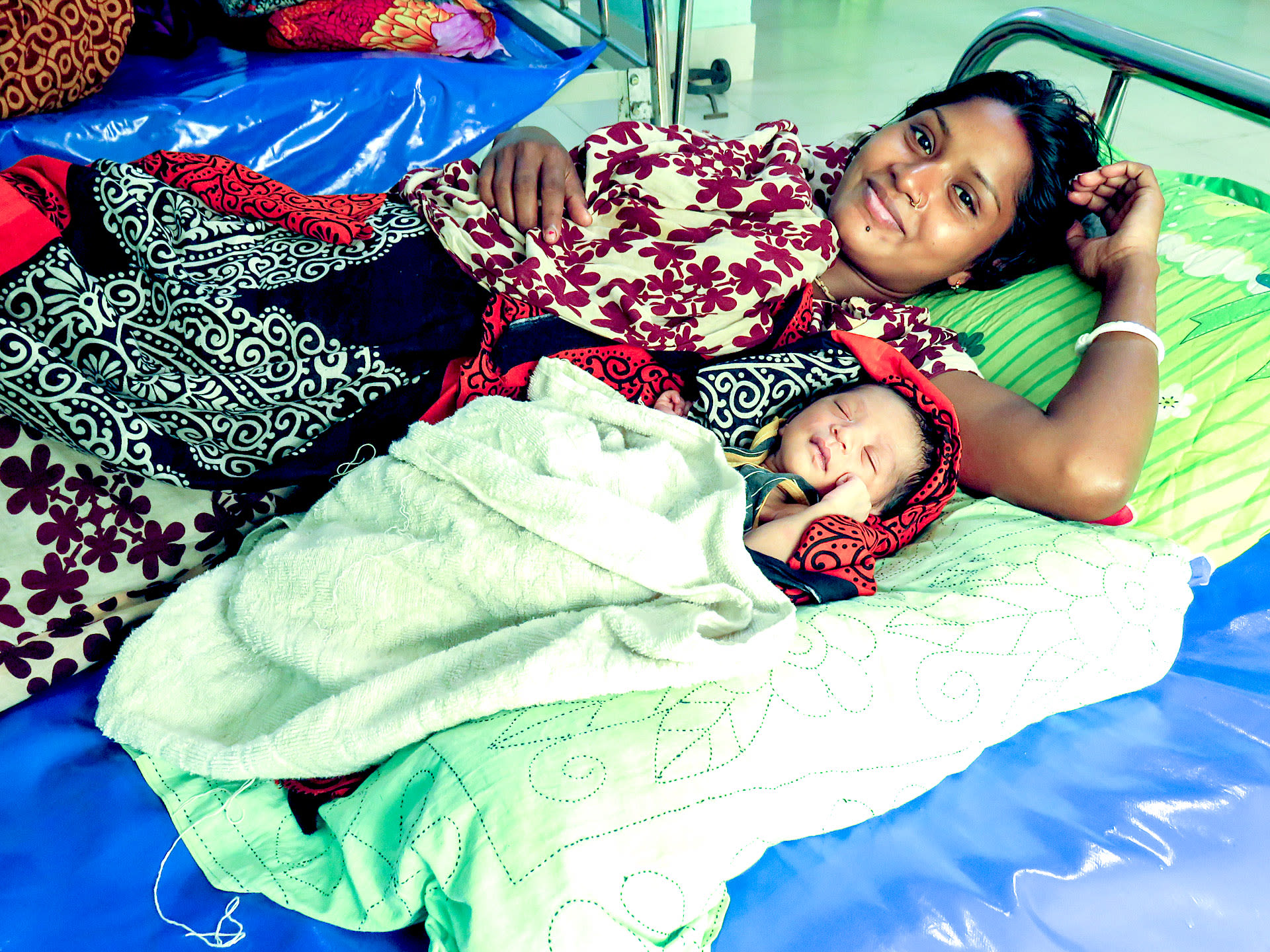 Amid global COVID-19 restrictions, mothers around the world are safely delivering healthy babies and overcoming challenges with the help of dedicated Compassion Survival program staff.
In Bangladesh, Ecuador and Honduras, these brave mamas—with the help of their family and Compassion staff—were able to welcome their precious babies into the world safely and soundly. Take a look at their incredible birth stories!
____
Bangladesh
Welcome to the world, baby Boonerjee!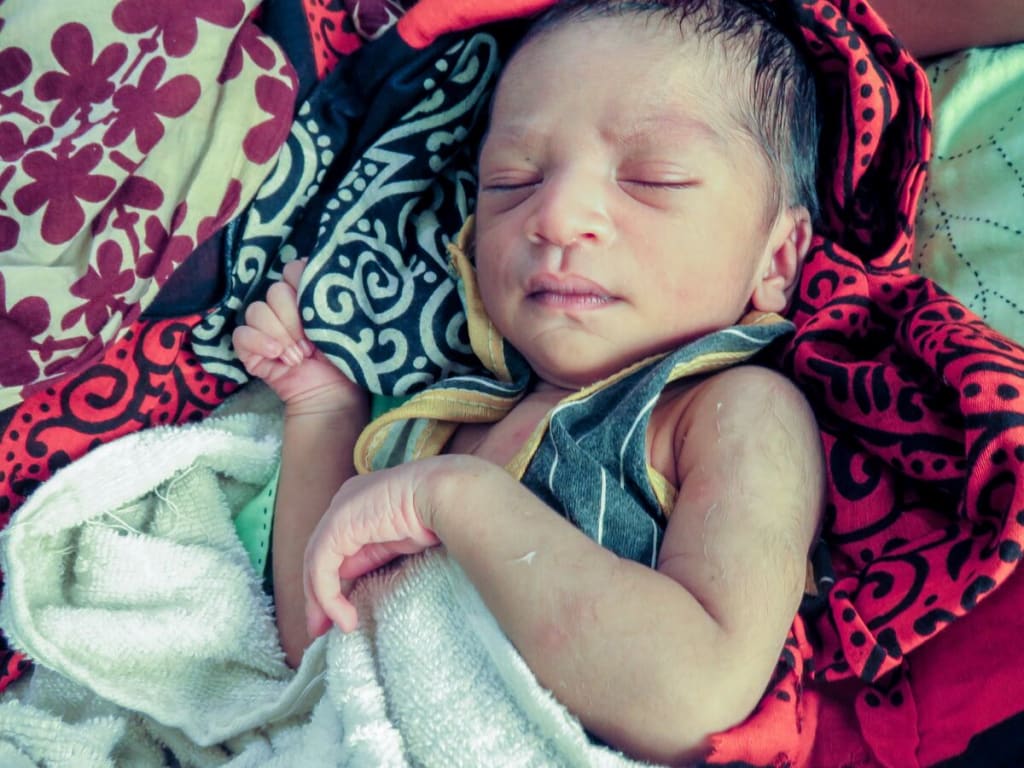 Ripon lay in bed trying his best to cling to hope as his wife, Joya, laboured intensely beside him. They had waited all night for transport to take them to the hospital 40 kilometres away. Growing impatient, Ripon decided to call Alina, the facilitator from the couple's Survival program.
"Whatever happens tonight, we will make it through."
Alina immediately rushed over to their home, making phone calls to all the tuk-tuk companies she knew, with no luck. It was past midnight, and because of restrictions due to COVID-19, there was no transport available.
"Whatever happens tonight, we will make it through," Ripon reassured his wife.
As Alina watched Joya's contractions become more intense, she decided to call a local midwife who could help them deliver the baby at home. Upon arrival, the midwife assessed that the situation was complicated: the baby was in the wrong position. Not willing to put Joya's life at risk, the midwife concluded they couldn't deliver the baby at home.
"It doesn't matter if anything happens to me, but my child should live," said Joya, her pillow soaked with tears.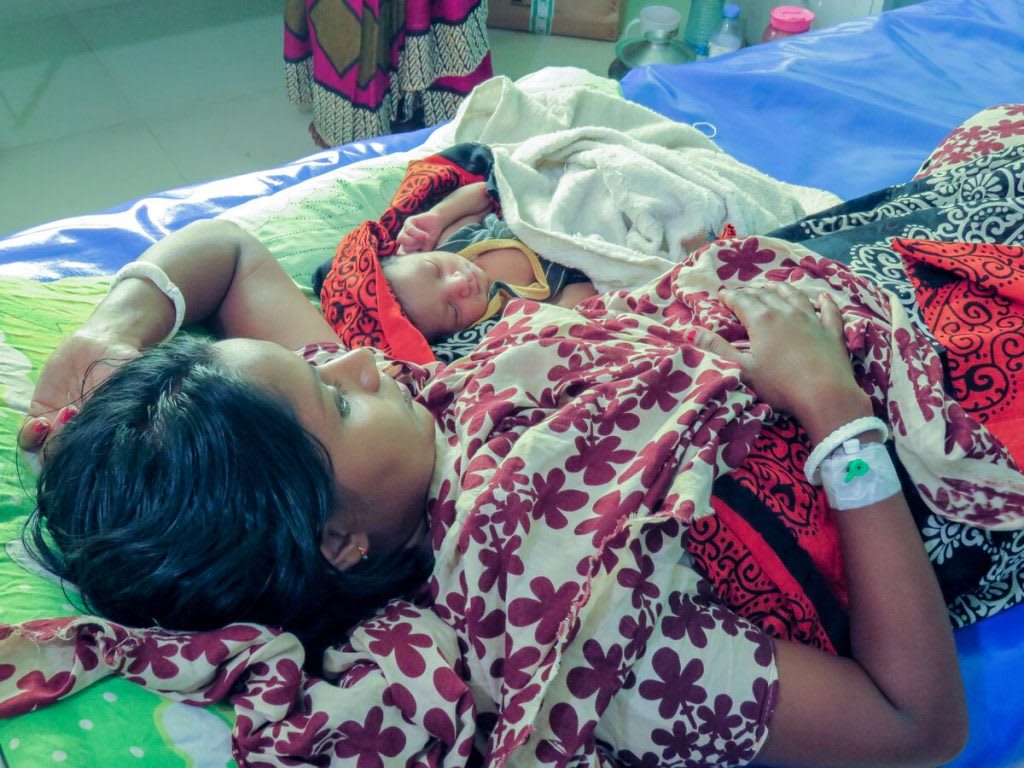 Alina took Joya's hands and prayed. "God, you are the greatest and have control over our lives. Help us pass this night, and we will know that You are leading our path."
They waited hours until one of Alina's friends finally agreed to take them to the hospital in his taxi at dawn. Seeing Joya's condition, a doctor quickly decided to perform an emergency C-section.
Baby Boonerjee was safely delivered!
____
Ecuador
Welcome to the world, baby Luan!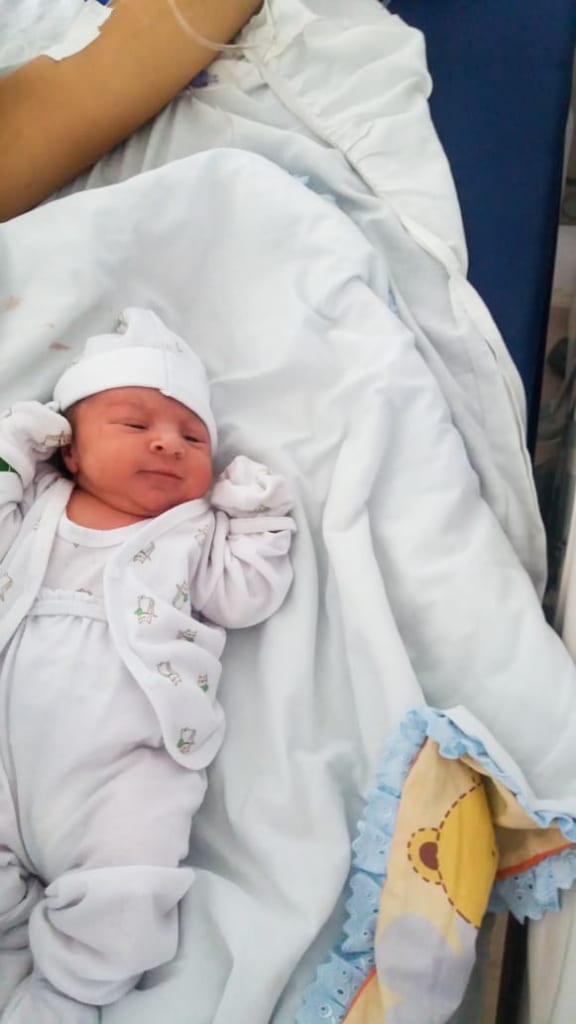 It was a late evening in April when Soraya woke up to intense labour pains. She shook her husband, Carlos, awake to tell him the news: their baby was on his way! At that moment, they were hit with anxiety—their baby would be born amid the strict COVID-19 quarantine.
"I was very scared," says Soraya. "At that time of night, we couldn't go out because of the curfew and because there were no taxis or transportation on the streets. We didn't know what to do."
Unsure of what to do, Carlos decided to reach out to Mariana, who is in charge of Compassion's Survival program in their Santo Domingo community.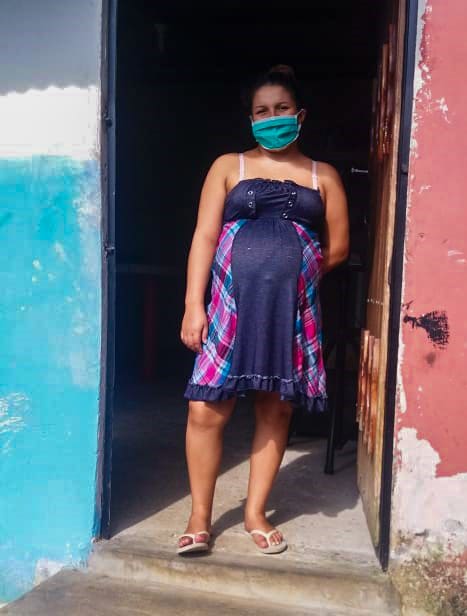 Immediately, Marina borrowed a car to take Soraya and Carlos to the hospital. On the way, they were stopped by several policemen. Seeing that Soraya was about to give birth, the authorities allowed them to continue their journey to the hospital.
"I am grateful to God that they always take care of me even during this world crisis. I am happy because we do not lack food and we are safe."
When they arrived, nurses provided them with masks, latex gloves and hand sanitizer before they could enter the hospital. Inside, dozens of people waited to be treated while more patients continued to arrive.
"We had to wait a long time. We thought that the baby would arrive there in the corridor of the hospital emergency room and I was afraid that we would get COVID-19 because there were many people in that place," says Soraya.
Fortunately, Soraya was quickly admitted to the hospital's delivery room. Marina and Carlos waited outside for news of the baby's birth. They didn't need to wait long: two hours later, the nurse confirmed that healthy little Luan Samuel had entered the world safely!
Soraya and Luan were discharged just 24 hours after she had given birth due to the risk of contracting COVID-19. The family is quarantining themselves at home. On behalf of the Survival intervention, Mariana sends a bag full of groceries every week so little Luan Samuel does not lack anything.
"I am very grateful to the church and to Sister Mariana because they were always looking out for me," says Soraya. "They took care of me and helped me when my baby was born. I am also grateful to God that they always take care of me even during this world crisis. I am happy because we do not lack food and we are safe."
___
Honduras
Welcome to the world, baby Valery!
Four days after the government confirmed cases of COVID-19 in Honduras, with cities being put into lockdown, 19-year-old Heydi went into labour.
The single mother joined Compassion's Survival program when she was six months pregnant. Her partner had abandoned her when he learned about her pregnancy. Without a job, Heydi was unable to support herself and moved back into her parents' house.
"Heydi is a strong woman and she'll be an incredible mother. I'm glad she's part of the Survival family."
She never imagined that a global pandemic would hit the country, shutting down businesses and even public transportation. To Heydi's relief, the nearest hospital remained open, and the maternity unit was isolated from COVID-19 cases.
"I never thought that I would face labour amid the turmoil," she says. "I must say that my last weeks of pregnancy were rough as I was worried and trying to figure out ways to get to the hospital. I appreciate my Survival implementer's support and counselling. She not only eased my anxiety and reassured me that I was not alone but arranged transportation for the time of my baby's arrival."
When Heydi's water broke, she was rushed to the hospital. She delivered her beautiful baby girl Valery without complications with her parents and Alejandrina, her Survival program facilitator, present. Alejandrina had to get special permission from the local authorities to be present at the hospital due to the government's restrictions on movement.
"Heydi is a strong woman and she'll be an incredible mother. I'm glad she's part of the Survival family," says Alejandrina. "After Heydi and Valery were discharged from the hospital, we gave them a newborn kit, baby formula, a mosquito net and groceries."
One month later
It's been a month since Valery arrived in this world, "a God-sent gift", according to Heydi. This sweet baby girl has become her family's joy. Every night, Heydi enjoys reading her Bible bedtime stories, an activity she learned in her Survival classes and put into practice even while Valery was still in her womb.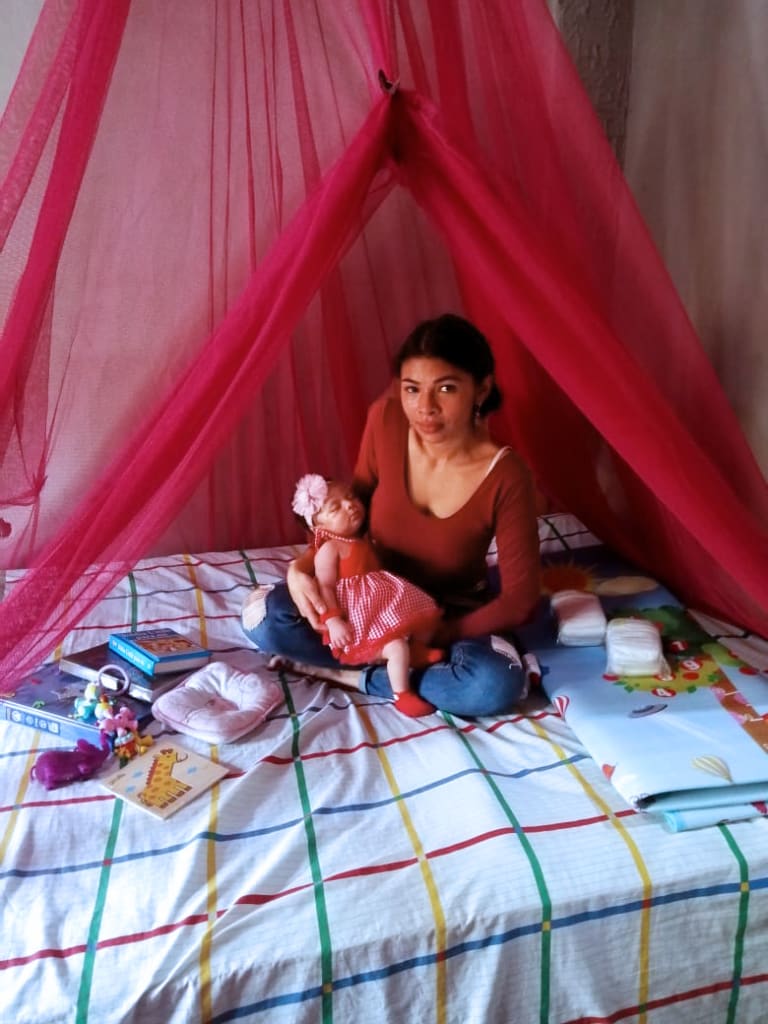 Since Heydi first learned she was pregnant, she was eager to be registered in the Survival program. She had heard the life-changing testimonies from other mothers who were beneficiaries in her community.
"When I heard that the Survival initiative helped mothers to better raise their babies, not only spiritually but physically through early stimulation, I wanted nothing more than to enroll and be part of it," she says.
Even though Heydi's community is in quarantine because of COVID-19, Survival staff keep in touch with her. When Alejandrina calls Heydi, she takes the time to pray and encourage her that soon she'll be reunited with the rest of the mothers in the program.
____
When you give to Compassion's Disaster Response Fund, you are helping new moms like Joya, Soraya and Heydi receive the urgent care they need during the COVID-19 crisis to thrive with their new families.
 Words by Nico Benalcazar, Juana Ordóñez Martinez and Laura Phillips