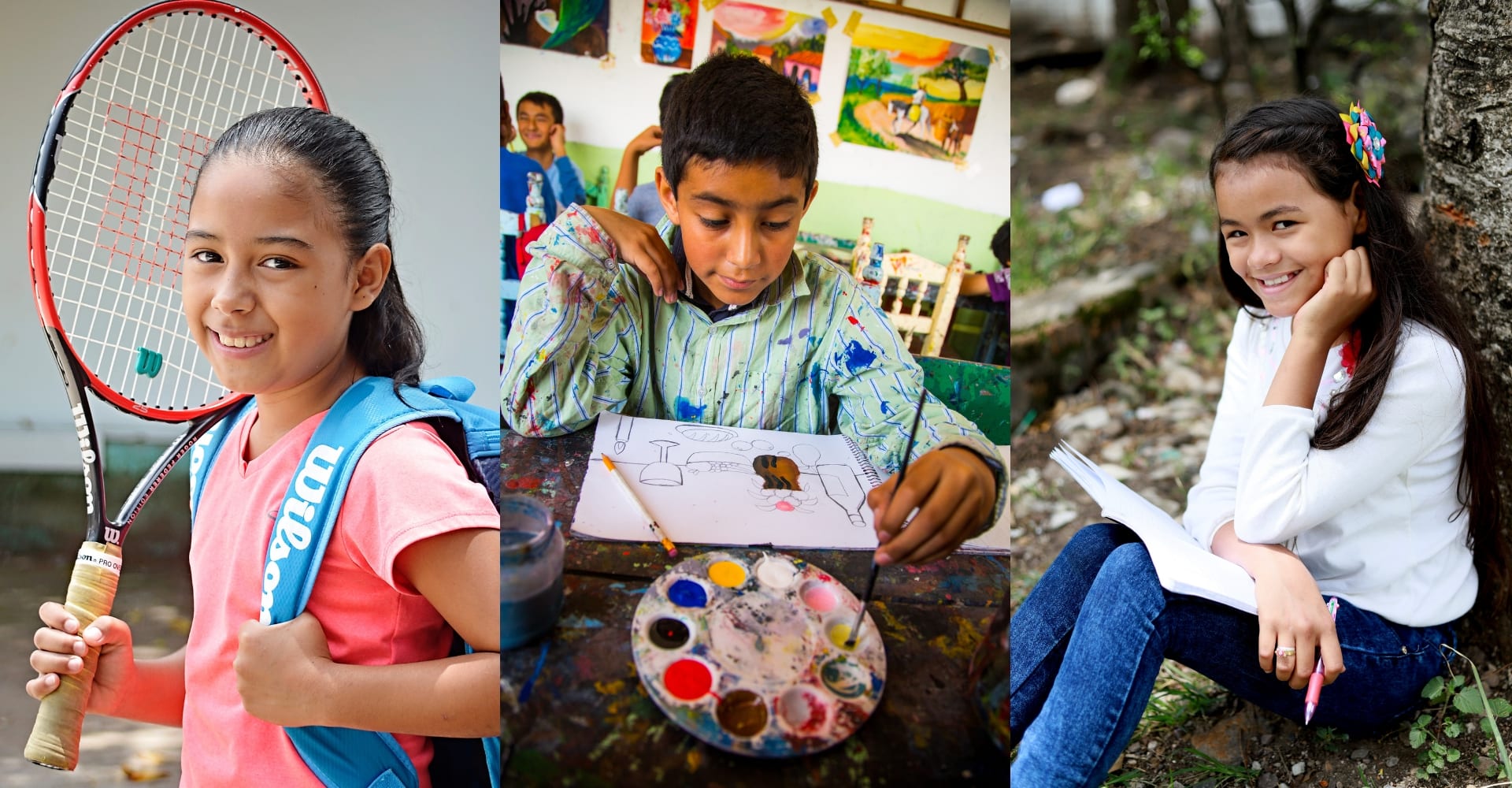 Being a kid isn't easy. Between making friends, doing chores and homework—not to mention answering all those adults who keep asking you what you want to be when you grow up—there is a lot going on in the world of a child.
Now add extreme poverty to that mix, and life becomes all the more challenging. Before you know it, there's no time to be a kid anymore—to dream, play or create.
That could've easily been the reality for the three kids we want you to meet today. But because of their resilience and energy, coupled with the incredible gifts God has given them and a boost from their sponsor and the staff at their local Compassion child development centre, they are rising above poverty—and being recognized for their creative and athletic talents.
Meet Alondra, 10, tennis champion (El Salvador)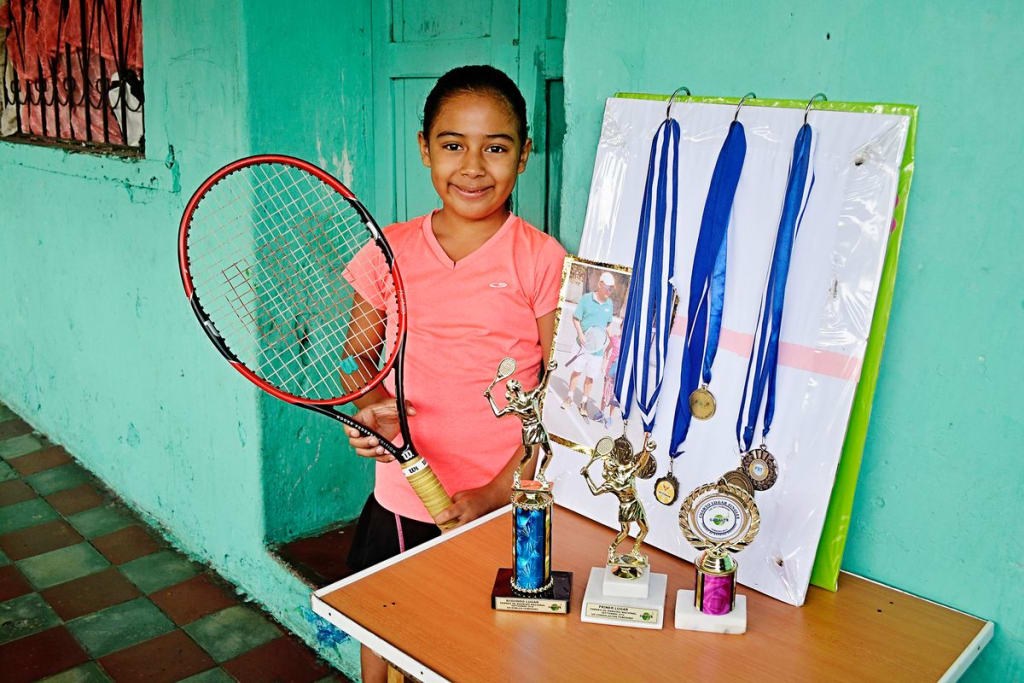 When Alondra was in kindergarten, her father passed away. She and her mother, Karla, struggled to survive in the face of both the grief and the poverty that followed his death.
Two years later, Karla was approached by a tutor from the local child development centre to enrol Alondra in the Compassion program. As soon as she was enrolled, the staff went above and beyond to help Alondra through her grief. "When the opportunity of playing tennis came up, we thought that this activity could encourage her," says the centre director, Sonia.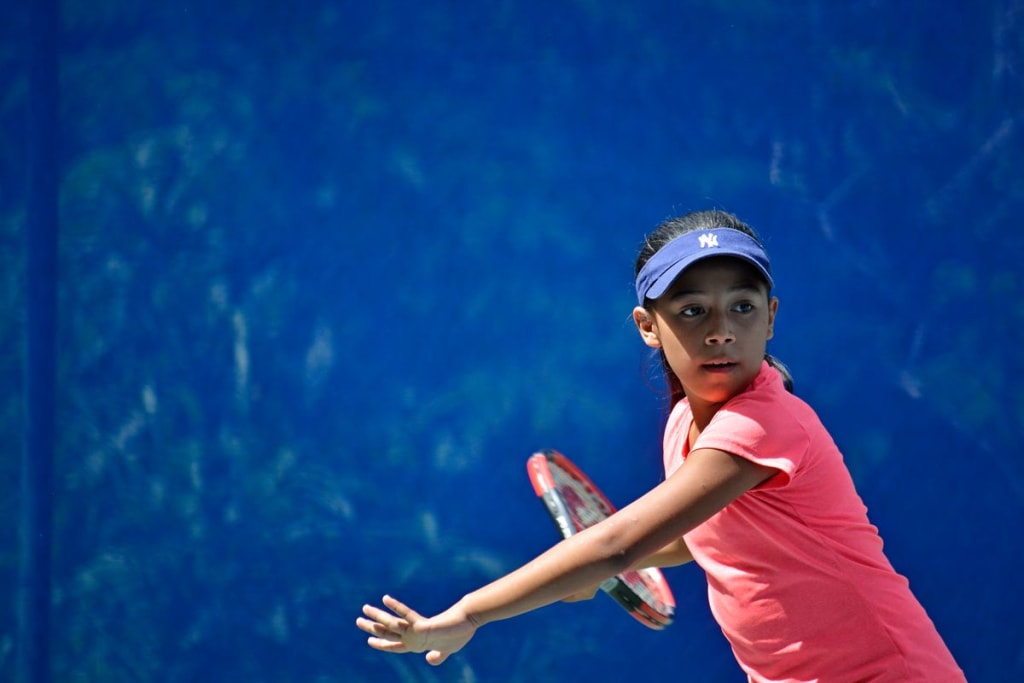 After a few practices, Alondra's coach identified a natural talent, and encouraged her to increase her focus on the sport. In her first tournament, Alondra placed second in her category. In her third tournament, she placed first, receiving a trophy and a professional tennis racquet and backpack from the president of the tennis federation."I hugged my mom with no words; I was really happy," Alondra says.
Karla is thankful for the opportunities Alondra has gained. "[She has] a priceless opportunity to dream and to play a sport she was born to play, allowing her to achieve so much more," Karla says.
Alondra is determined and focused to achieve her goals. She says: "I can't wait for my next tournament—I know that I can continue improving. I want to go to university and become a professional one day."
Meet Héctor, 12, award-winning painter (Mexico)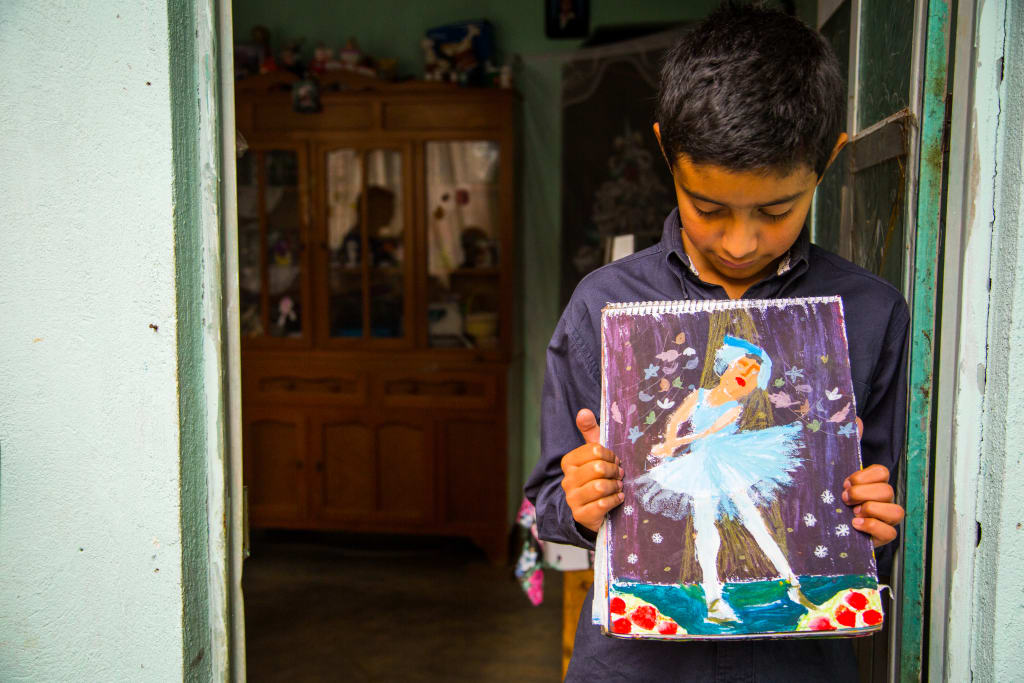 When Héctor was young, he was bullied because of his sensitivity. But his Compassion centre director, Lupita, saw great potential for Hector to express his feelings through art. Lupita worked with Héctor's grandmother to enrol him in a special school with an extended art program.
It wasn't long before Héctor began to flourish as an artist. He was also found to have a condition called synesthesia, which heightens his awareness and perception of colour all around him. He explains, "Colours come to my mind in waves. They fill my sight and overflow my senses. I am not okay until I let them out… they only come out through my paintings."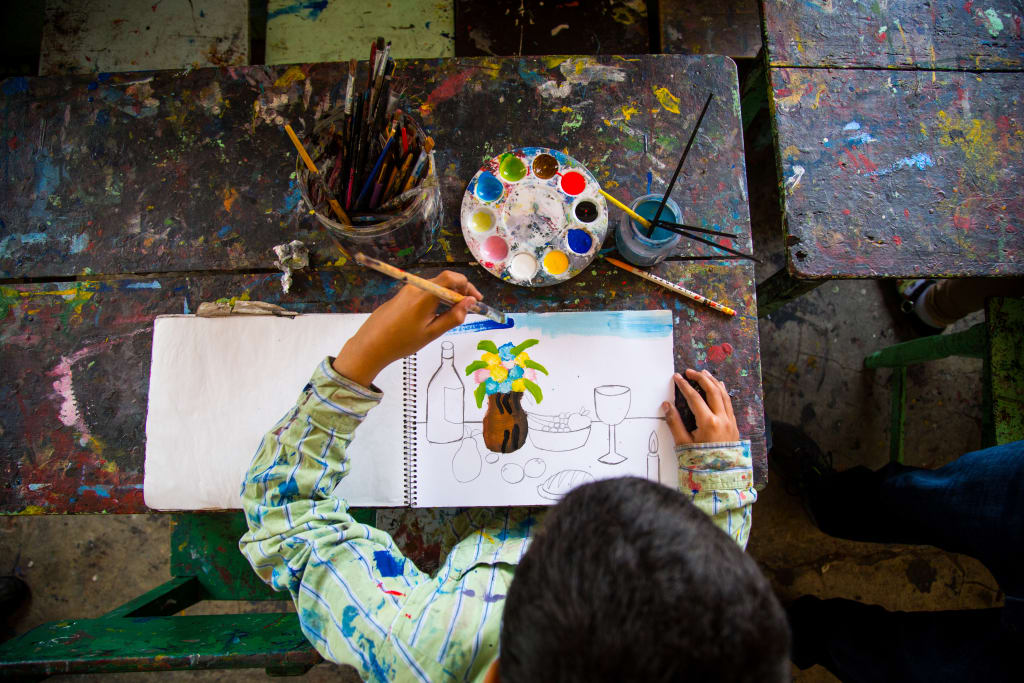 The child development centre staff and his art teacher encouraged Héctor to enter various art contests—with great results. He won a national award, receiving the prize at the National Palace in Mexico City.
Héctor knows his talent comes from God, and he is determined to honour God with his talents by working hard as an artist. He is very disciplined and spends two to three hours every day painting. "I need to work hard, make an effort in my studies and never give up," he says.
Meet Nazareth, 11, award-winning writer (Honduras)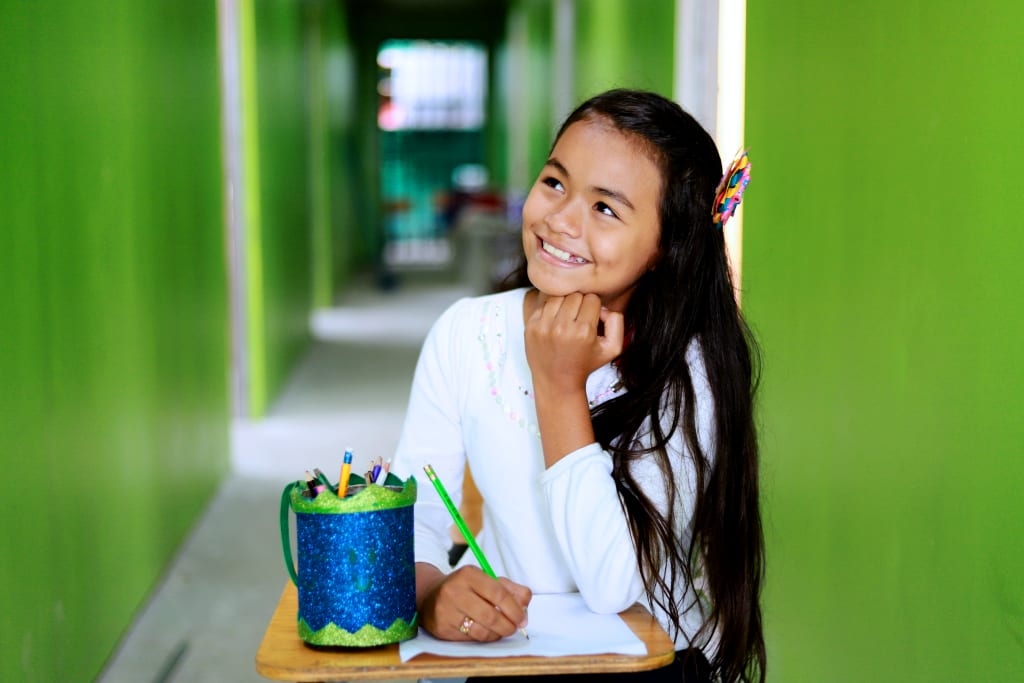 Nazareth grew up in poverty—a theme that punctuates many of the young writer's stories, as she uses her talent of writing to, in her own words, "make statements with my stories about my own struggles with poverty, or about social issues, so I can inspire people to act."
This is certainly the case in her award-winning short story, "The Most Important Thing in the World," which highlights the importance of caring for the environment that God entrusted to us.
"The Pine Forest community turned into a garbage dump. It stunk! The green plants became dry, and the crystal-clear water was polluted. The germs, bacteria, and bugs destroyed the colourful gardens. 'How sad!' Violeta used to say to her mother, Rocio. There was nothing they could do! 
— An excerpt from "The Most Important Thing in the World"
Nazareth's writing was published in the local newspaper. Her tutor at the Compassion centre, Melva, is incredibly proud of her. "Nazareth was overwhelmed when she received first place," Melva says, "I'm positive that God will use Nazareth as an influential instrument who will transform generations."
Nazareth says her writing is also inspired by the Bible. "I like to picture in my mind the scenarios lived by godly people and how they overcame every situation regardless of their circumstances," she says.
Ten years from now, Nazareth pictures herself as a well-established writer whose published books will become an inspiring tool to advocate for children in poverty.
---
Compassion's child sponsorship program focuses on the holistic development of children, empowering them to dream, play and create. As a sponsor, you give kids like Alondra, Héctor and Nazareth the opportunity to live in the fullness of all God created them to be.
Thank you for helping local churches around the world disciple children and see them flourish!
 
Field reporting and photography by Nora Diaz (El Salvador), Cesiah Magaña (Mexico), Ryan Johnson (Mexico) and Juana Ordoñez Martinez (Honduras)