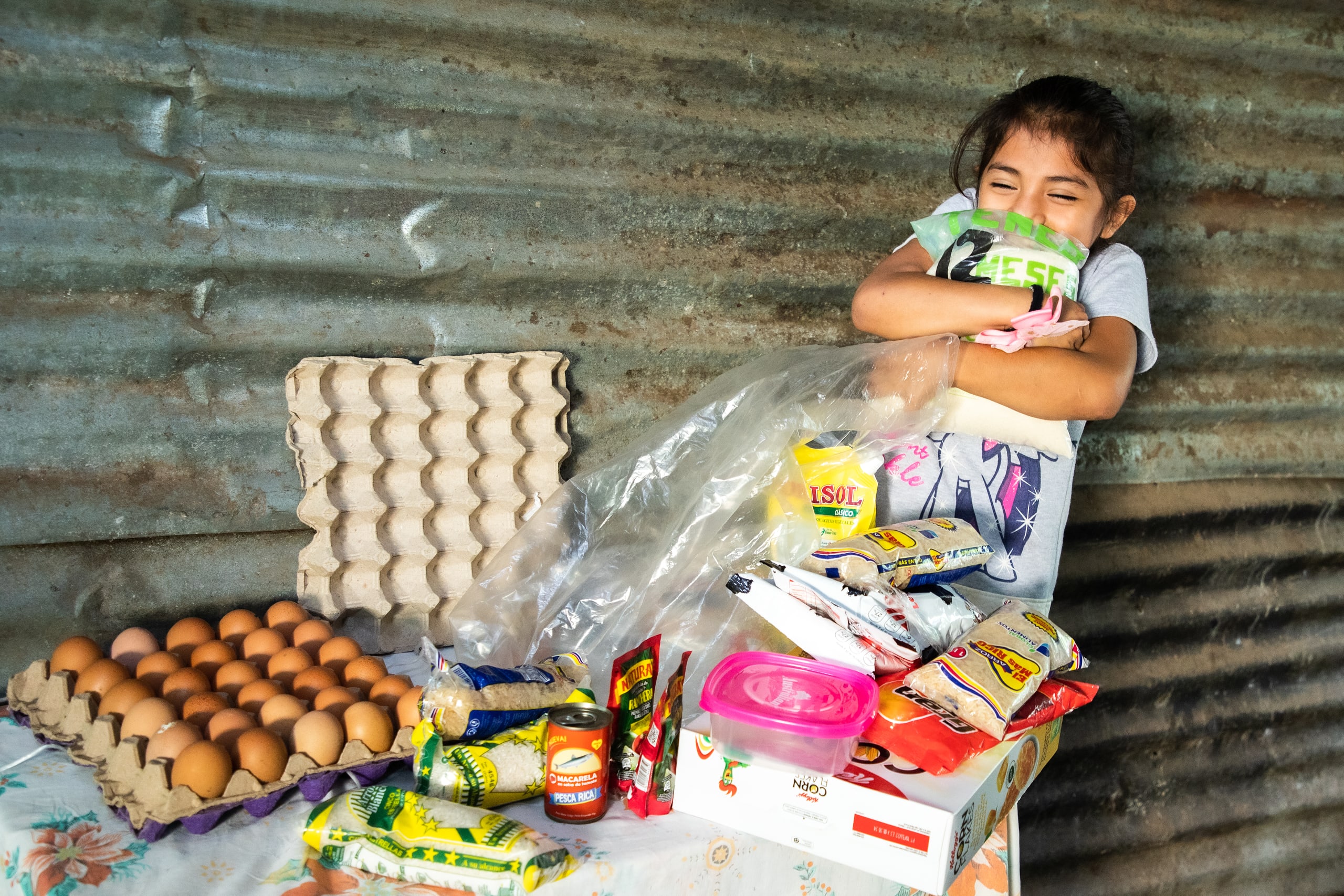 Tea is a hug in a mug; noodle soup is comfort for the soul. Food is a familiar comfort we all reach for—there are few things that speak love like a home-cooked meal. It's a universal language of provision, nourishment, recharging. And when done in community, it fosters connection and warmth.
____
In COVID-19, poverty levels increased for the first time in decades and daily necessities were compromised. For one, there was a huge food crisis as people faced unemployment and lockdown restrictions. Compassion began emergency relief, including interventions for food kits.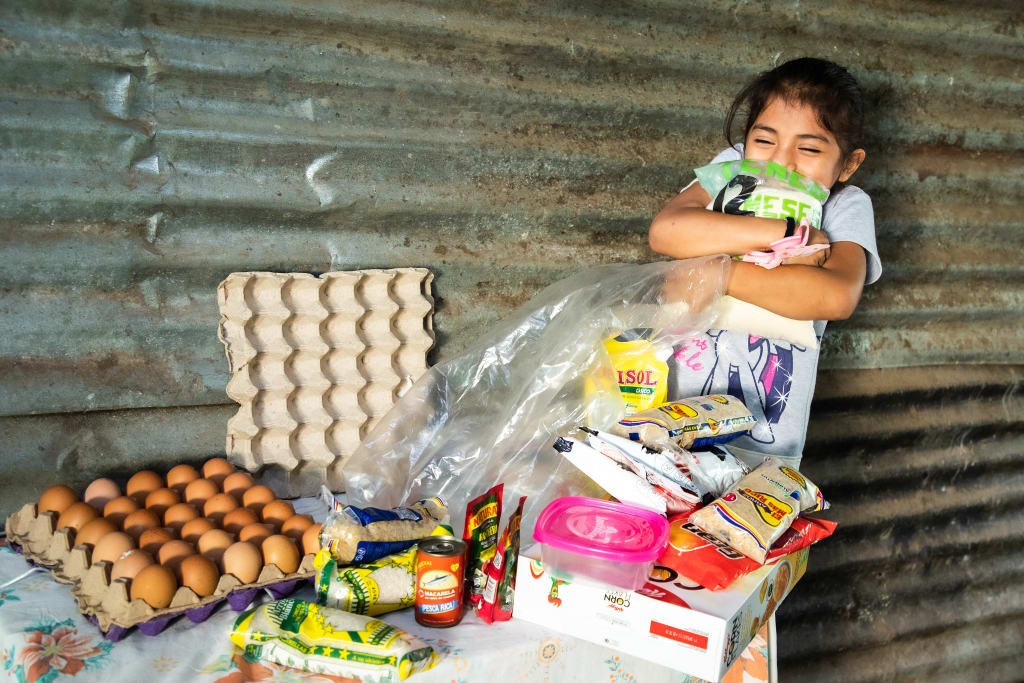 In this particular community intervention (see here), 179 church partners in Mexico responded to the hunger crisis by providing food packages in September 2021. These emergency food kits were distributed to 8,566 highly vulnerable children and their families—for a total of 34,264 people! The church was highly involved in every step of the process, from planning and submitting the proposal for a community intervention, to carrying out the intervention by seeking quotes and purchasing from suppliers, disinfecting groceries and assembling family food kits as well as delivering food kits with proper personal protective equipment and so on.
Furthermore, a recipe book prepared by a health specialist was distributed to give families ideas of how to prepare nutrient-dense, balanced meals. The food kits are made sure to be nutritious and context-appropriate and if there are common local perceptions of certain livestock like cows or pigs, it will be taken into consideration. Local church partners select what is easy to prepare, familiar and nourishing to the human body.
____
This humbly reminds us that we're collectively serving alongside what God is already doing. We plant the seed and the Lord does the growing. The communities we serve have their own autonomy and are resourceful with what they have. Their resilience and care for one another also serves as a reminder for us of the importance of community interventions and support.
When you give a gift, remember the gift never ends with what was proposed and listed. Each gift is like wet clay, to be formed and shaped into the community's personal needs and enhanced with their know-how.
____
Here are a couple delicious soup recipes that this Compassion project included in the food kits they delivered to children and their families. Try them out at home and warm yourself with a cozy Compassion meal this winter! As you jot down these ingredients for your next grocery list, consider giving the gift of an emergency food kit.
Feel free to adjust with groceries and spices you have on hand.
Recipe for Nopales Stew
Ingredients:
1 cup uncooked beans, previously soaked and drained
6 cups chicken broth or water
6 nopales* (i.e. cacti; literally translates as "green steak"), boiled, drained and cut into strips
Half an onion, cubed
3 tomatoes, cubed
1 handful cilantro, chopped
Oregano
Instructions:
Boil chicken broth or water with previously soaked beans for 40 minutes, or until beans are tender.
Add oil in separate saucepan. Stir-fry chopped onion and tomato until softened.
Once beans are cooked until tender, add in tomatoes and onion.
Add nopales, cilantro and oregano.
Salt to taste and serve hot.
*Substitute options – green bell peppers, asparagus, green beans.
Recipe for Lentil Soup
Ingredients:
1 cup lentils, previously soaked and drained
1 plantain, chopped
6 cups of chicken broth or water
1 handful of coriander, washed and chopped
2 tomatoes, cubed
1 clove garlic, minced
Half an onion, minced
Instructions:
In a saucepan over medium heat add oil, the garlic and onion. Cook until softened and browned.
Add plantain to saucepan. Cook for 2-3 minutes until softened.
Add tomato.
Add chicken broth or water, bring to boil.
Add lentils, bring to boil.
Add coriander, bring to boil.
Salt to taste. Serve hot.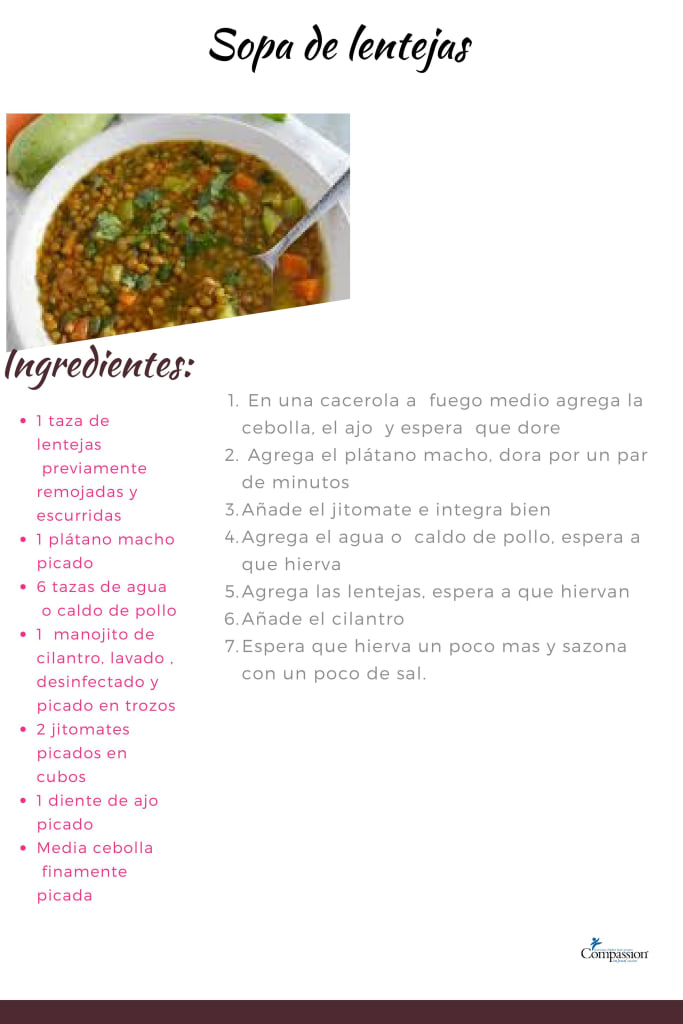 ____
When you give an emergency food kit, you are empowering the local church to share the love of Jesus with a family.
Food is essential. Food is relational.
Food is life-giving in more ways than one.