Finding yourself with more time at home these days? We have some free downloads just for families and kids to help make your time fun, colourful, meaningful and centred on Jesus. Whether you want to read inspiring stories, memorize Scripture or colour together, we have something for you!
____
Read our new devotional on YouVersion
All of this is inspired by our brand-new Fruit of the Spirit devotional for kids and families, now available on the YouVersion Bible App.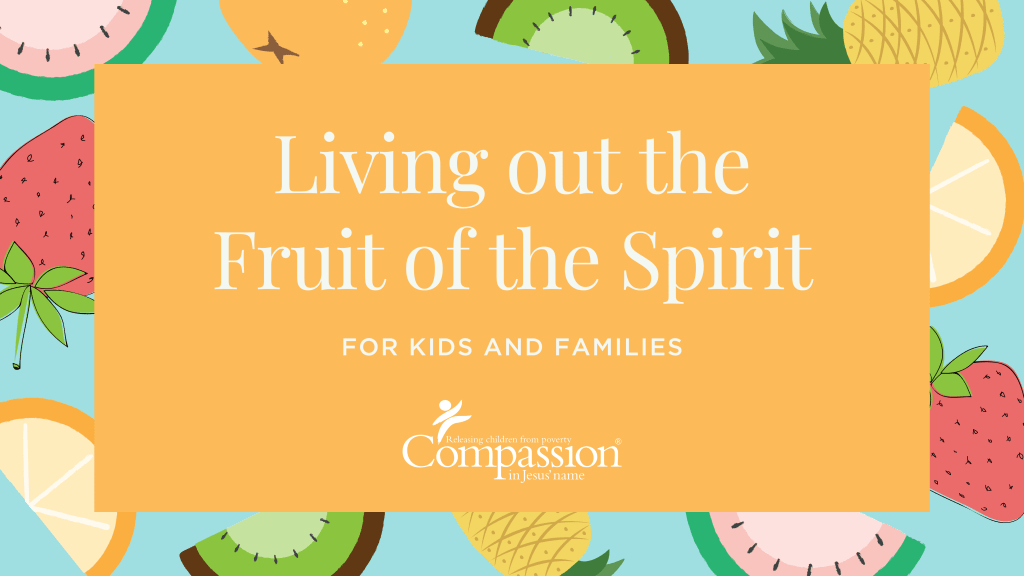 Each of the nine daily readings focuses on one fruit of the Spirit and includes Scripture, stories of Compassion kids around the world and practical ways to live out the fruit of the Spirit.
____
Memorize Scripture
We've created nine Scripture card graphics to accompany each day of the devotional. Print them out or save them digitally and see how many of these scriptures you can memorize!
Also, check out our Fruit of the Spirit videos our TikTok and Instagram Reels on love, joy and peace, featuring some of these Scriptures to help boost your memorization motivation!
____
Colour together—and share it with us!
What's more fun than a fresh colouring sheet? We've created two colouring sheets featuring Scriptures from the devotional, one for the younger ones and one for older kids (and even adults)! Download, print and enjoy—and we'd love to see your finished colouring sheets! Snap a photo, post them on social media and be sure to tag us @CompassionCA.
____
Looking for more resources from Compassion Canada? Check out all our devotionals on the YouVersion Bible App!
Graphic design by Lee Fromm. Illustrations by Aveleen Schinkel.